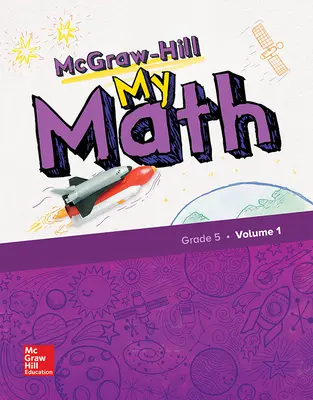 McGraw-Hill My Math provides the rigor, personalization, and student engagement your students need to be successful with your state standards.
McGraw-Hill My Math can also be used with the adaptive learning of ALEKS® and Building Blocks to adapt the curriculum and create powerful remediation strategies for students.
The Rigor You Need
What is challenging can also be fun.
McGraw-Hill My Math challenges your students while inspiring them to embrace math through meaningful real-world applications. The three components of rigor— conceptual understanding, procedural skill and fluency, and application, —are woven with equal intensity throughout the program to meet CCSSM standards, enabling your students to steadily grow their math ability and confidence.
The Personalization You Need
No two students learn alike and no two teachers teach alike.
Log in to the ConnectED Teacher Center and see the multiple ways you can optimize, customize – and yes, personalize – your classroom planning, presentations and differentiated instruction for every student.
The Student Engagement You Need
Inspire a lifelong love of math.
McGraw-Hill My Math offers meaningful student engagement opportunities and a variety of resources designed to make a lasting impression on your students while allowing them to interact with math their way.