Teacher Experience

FLEXWorks is a dynamic online system that manages the classroom, assessment, data, instruction, and resources to maximize time and learning. FLEXWorks:
Automatically populates student performance data

Delivers performance data through a variety of reports

Informs targeted instruction to meet the individual needs of every student

Provides all the tools needed for classroom management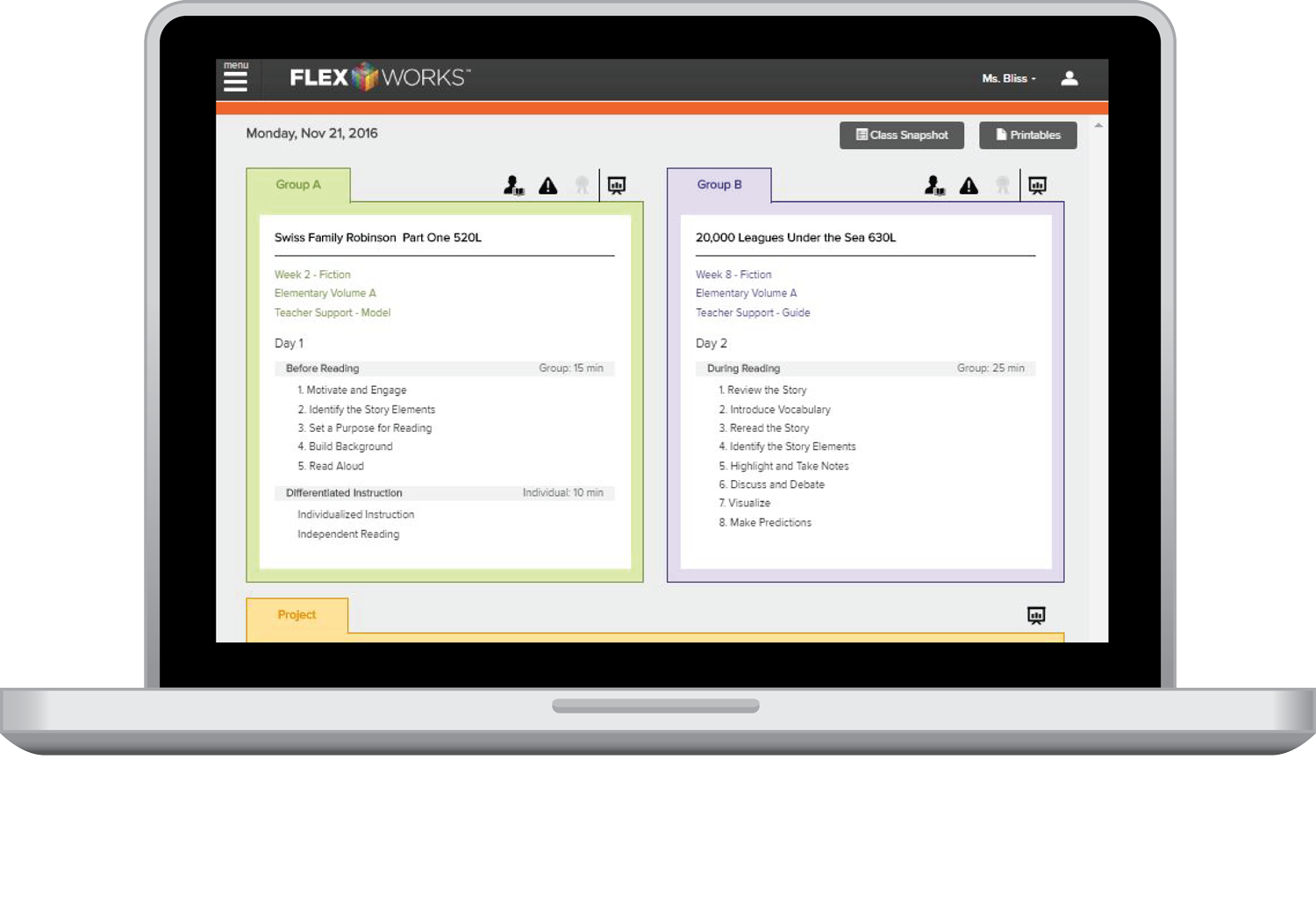 Assessments
Assessment and performance data collected by both the teacher and system provide a balance of quantitative and qualitative data. FLEXWorks informs teachers and administrators through student-, classroom-, school-, and district-level progress reporting. Assessments in FLEX Literacy include:
Reports
A variety of reports provide the teacher with in-depth student performance data in formats that are easy to view, understand, and share. Reports in FLEX Literacy include:
Teacher Resources
FLEX Literacy comes with a wealth of resources to ensure smooth and successful implementation. Teachers can find correlations to state standards, scope and sequence information, professional development tools, and classroom support materials such as English learner strategies, foundational skills worksheets, spelling worksheets, contrastive analysis charts, and more.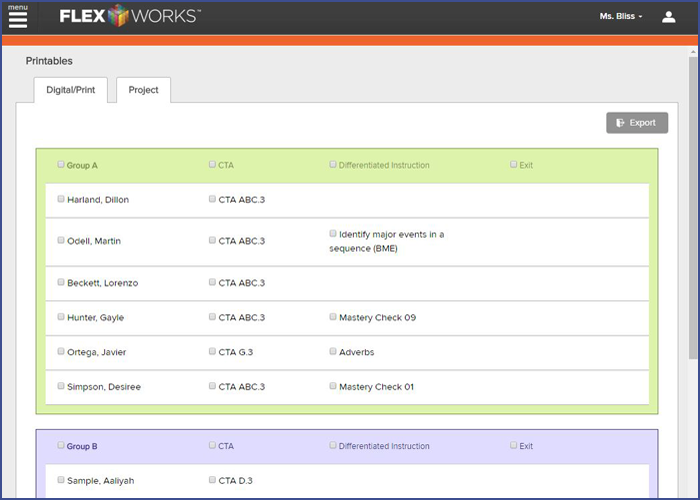 Printables
The Printables button shows the teacher which students require additional resources for the day and prepares these resources as printable materials. These printable materials could include Individualized Instruction lessons, Mastery Checks, and more.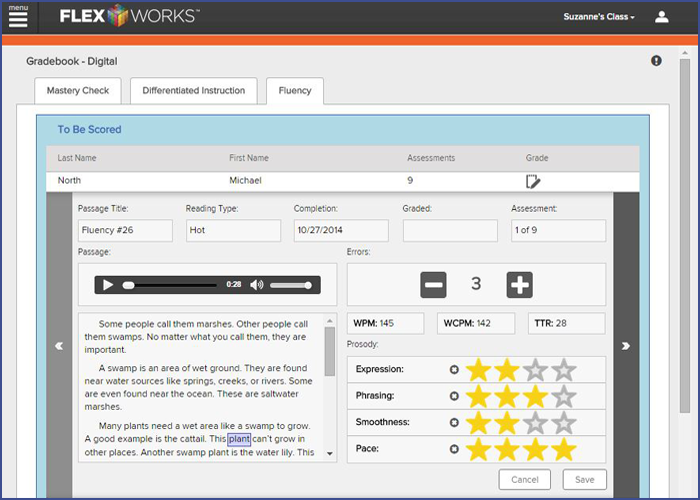 Gradebook
The Gradebook allows teachers to enter scores for differentiated instruction lessons and mastery checks, as well as listen to and grade fluency passages recorded by students. Gradebooks for the Print Experience and Project Experience are also included.