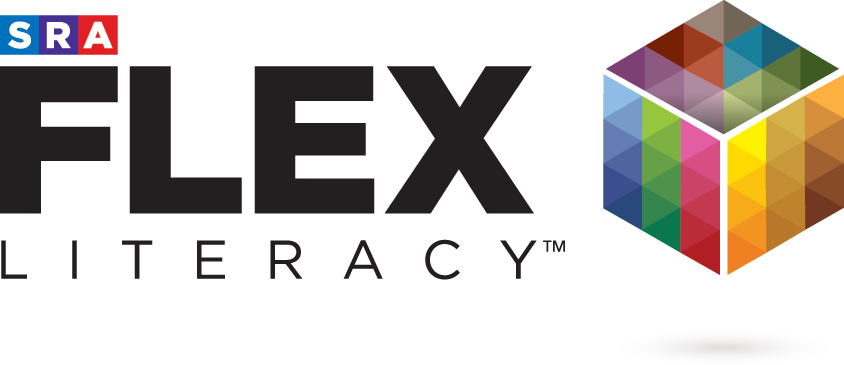 Support
Professional Development
Effective training, coaching and support—before and during implementation—are key to success with any reading program. That's why FLEX Literacy® offers a full complement of blended professional development resources that lead to improved teacher confidence and student achievement, from successfully setting up your classroom and implementing the program, to gaining insight from industry leaders and collaborating with peers.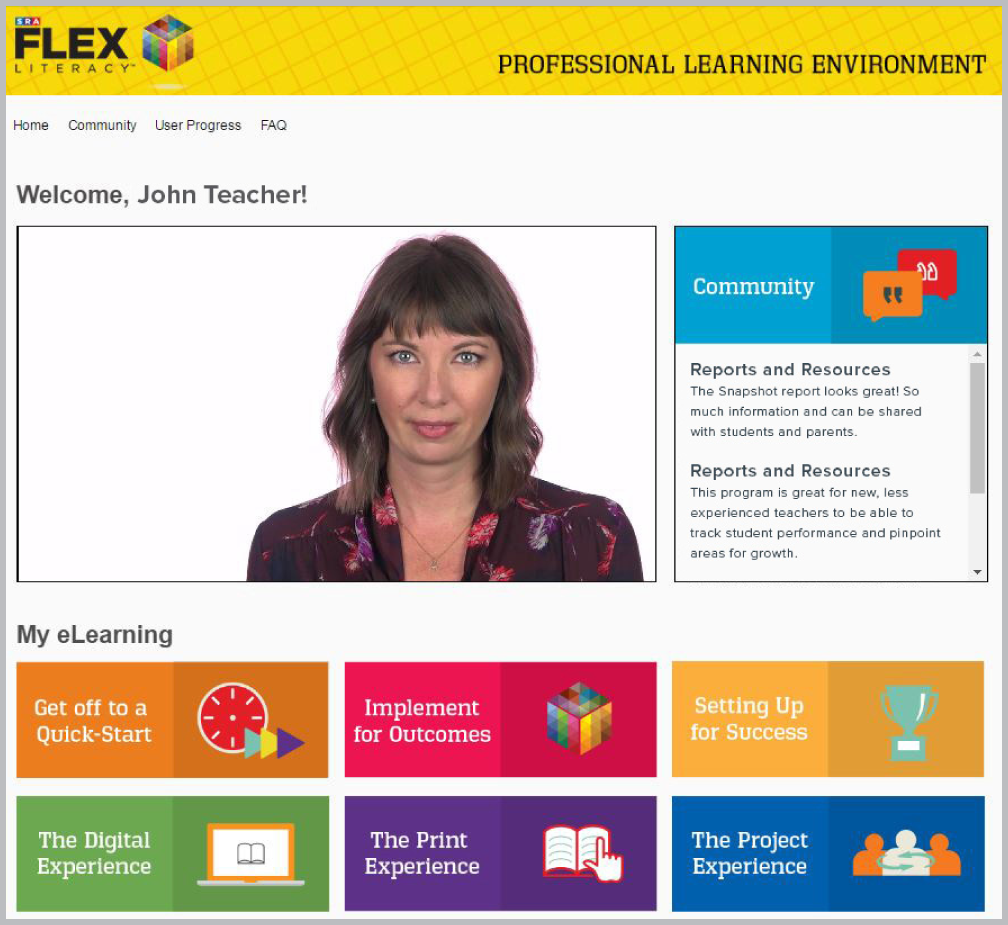 Professional Learning Environment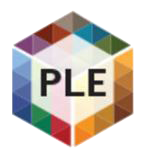 FLEX Literacy offers embedded online professional development that gives teachers a deep knowledge of effective implementation strategies and instructional practices.
Our online Professional Learning Environment (PLE) offers:
24/7 access to program support

An online professional community that allows for teacher collaboration

Interactive learning modules and instructional resources that promote comprehensive program knowledge, including: Quick Start Course that provides all of the tools teachers need to begin using the program with confidence

Home-to-School Connection that offers strategies for communicating with families, such as Family Letters in English and Spanish

Accessibility strategies that can be used in any classroom to support students with disabilities

And much more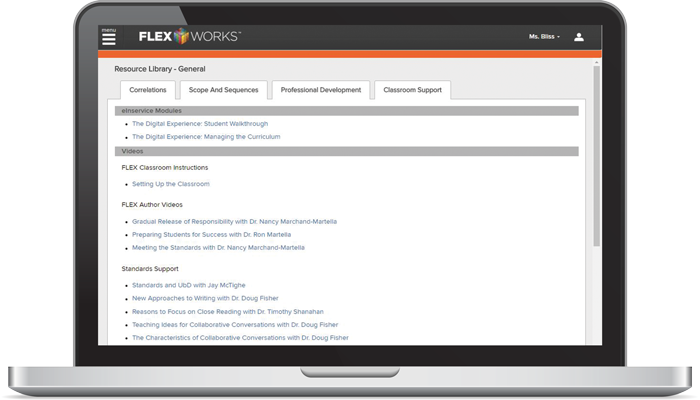 FLEXWorks Resources
Within FLEXWorks, teachers and administrators have access to a wealth of resources to ensure a smooth and successful implementation. Here, you'll find correlations to state standards, scope and sequence information, professional development tools, and classroom support materials such as English Learner strategies, foundational skills worksheets, spelling worksheets, contrastive analysis charts, and more.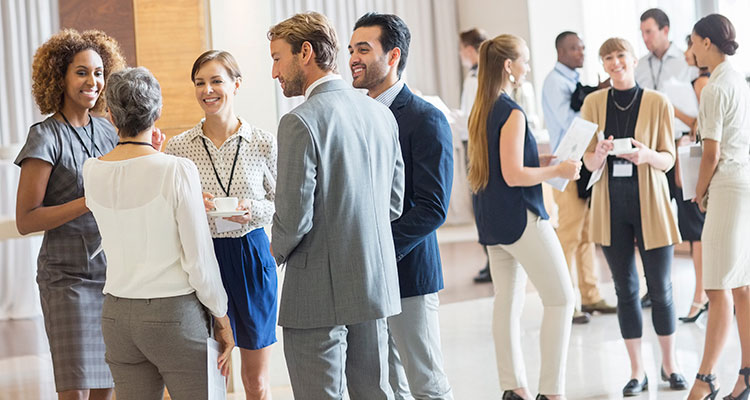 On-Site Training
As with any program that delivers a robust and comprehensive ELA curriculum, proper training and support is critical to the success of the implementation. Our team of professional learning consultants offers a variety of in-person trainings to ensure the success of students, teachers and administrators using FLEX Literacy. We'll work with you to create a customized professional development plan according to your school and district needs.
Technical
Support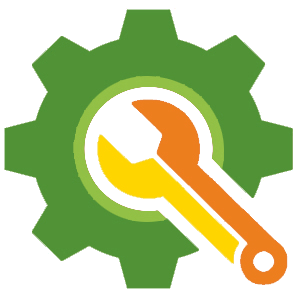 FLEX Literacy is maintained and supported by an industry-leading team of developers and technical experts. Our team provides pre- and post-implementation support, and is ready to assist with any questions you have along the way. Our goal is to deliver quick, efficient, world-class service to help all our teachers and students succeed.
Your Partner in Education
Using the highest quality curriculum and teaching materials is an important step in turning students into accomplished readers and communicators. Having a trusted partner to support your commitment to teaching and translating those materials into action is critical to successful implementation.
McGraw Hill is dedicated to your mission as a teacher or administrator, and committed to being your partner in education by providing:
Consultants with real classroom experience who know what it's like to work in today's schools

Hands-on, interactive staff development

Online Professional Learning Environment to accommodate teachers' needs and schedules

Professional development webinars, videos, tutorials, and more