Student Experience
Student Experience
FLEX Literacy® is self-managing and self-paced with adaptive opportunities for acceleration and remediation. More than 100 English Language Arts objectives are taught throughout 560 lessons as students work through a wide variety of activities—more than 5,000 in all. Guided by animated instructional hosts, these activities provide daily practice or support the student's individualized skill sequence.
Gradual Release
Model
FLEX Literacy utilizes the research-proven Gradual Release model of instruction, which gives students explicit modeling, guided practice (i.e., mediated scaffolding), independent practice, assessment, and maintenance opportunities to help them learn critical reading skills and complex strategies.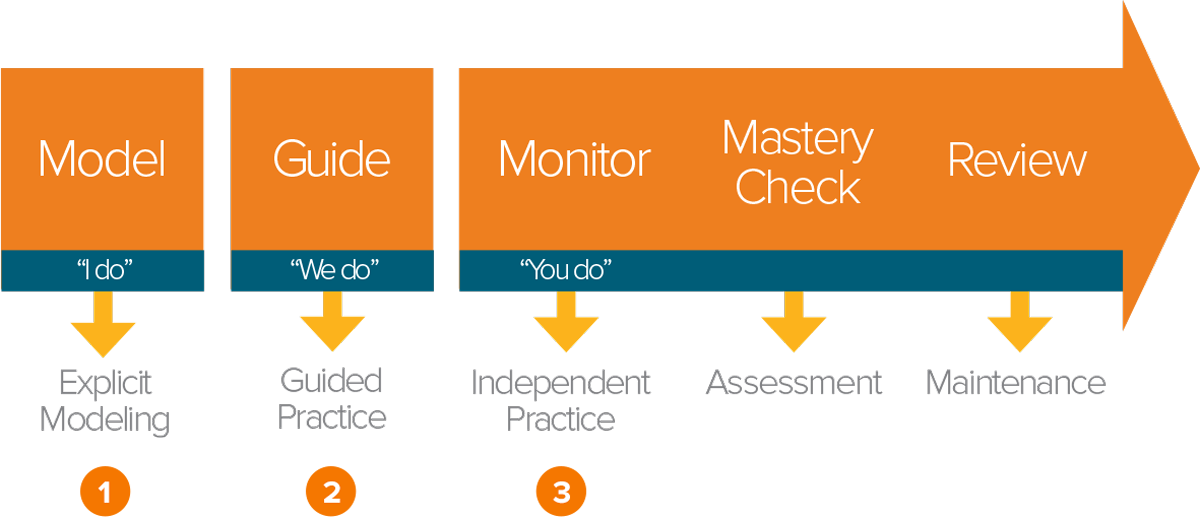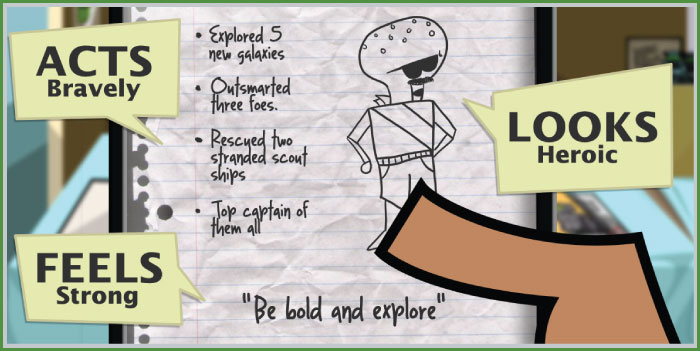 Model
Engaging animations introduce, explain, and demonstrate skills.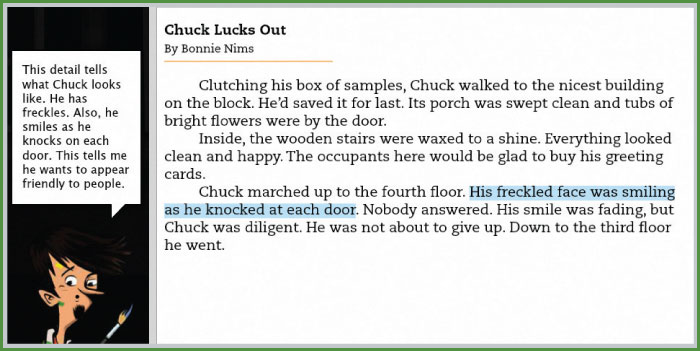 Guide
Leveled text passages and supported activities provide guidance and instructional feedback.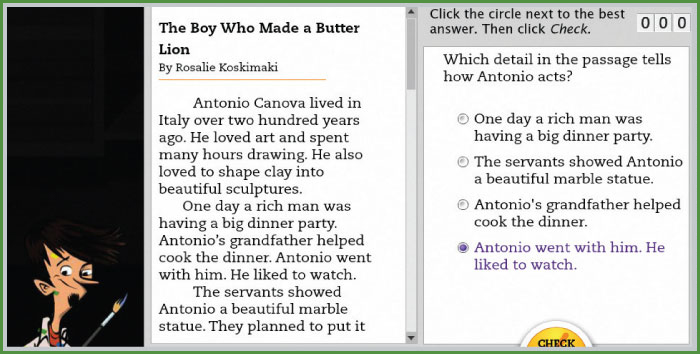 Monitor
Independent practice activities build toward mastery with embedded opportunities for remediation and acceleration.
Daily
Practice
Establishing and building strong foundations is key to life-long literacy. That's why FLEX Literacy provides daily practice on essential skills that grow students into confident and capable readers.
On a daily basis, each student receives practice in five activity types:
Fluency

Vocabulary Preview

Reading Practice
Word Study

Vocabulary Practice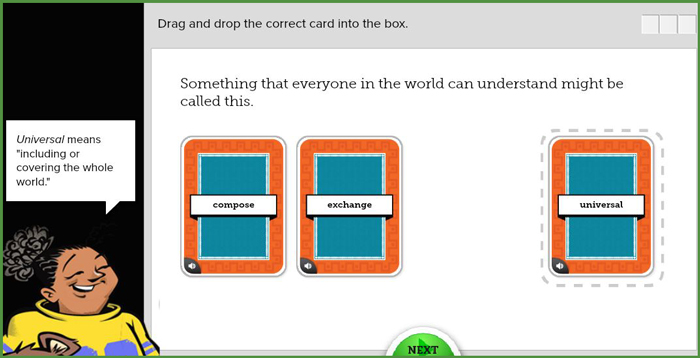 Individualized
Skill Building
No two learners are the same, so why should they receive the same instruction at the same pace? Meeting the unique needs of each one of your students—especially English Learners and Beginning Readers—is critical to accelerating reading skills and achieving literacy success. With FLEX Literacy, each student progresses along a personalized learning sequence.
Each lesson provides scaffolded instruction to help students develop specific skills, including:
Foundational Skills

Comprehension

Grammar, Usage, and Mechanics
Literary Analysis

Text Elements

Vocabulary and Language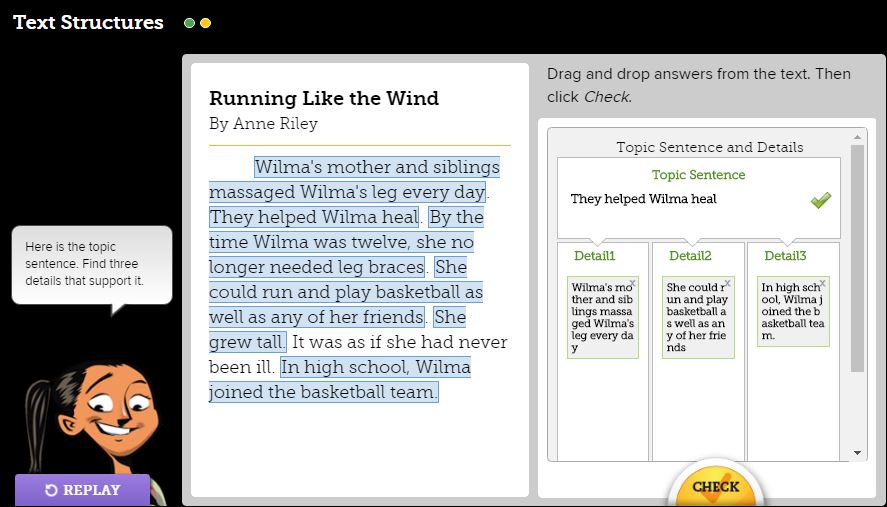 Differentiated
Instruction
FLEX Literacy tailors instruction and practice to meet individual student needs based on continually evaluated student performance. It achieves differentiation through:
Digital diagnostic placement tests that start students at the appropriate instructional level.




Leveled text passages and scaffolded instruction that ensure concepts and skills are mastered.




Interactive templates that address different learning modalities.




Self-directed lessons that allow students to learn and progress at their own pace.




Acceleration and remediation opportunities that personalize the instructional sequence.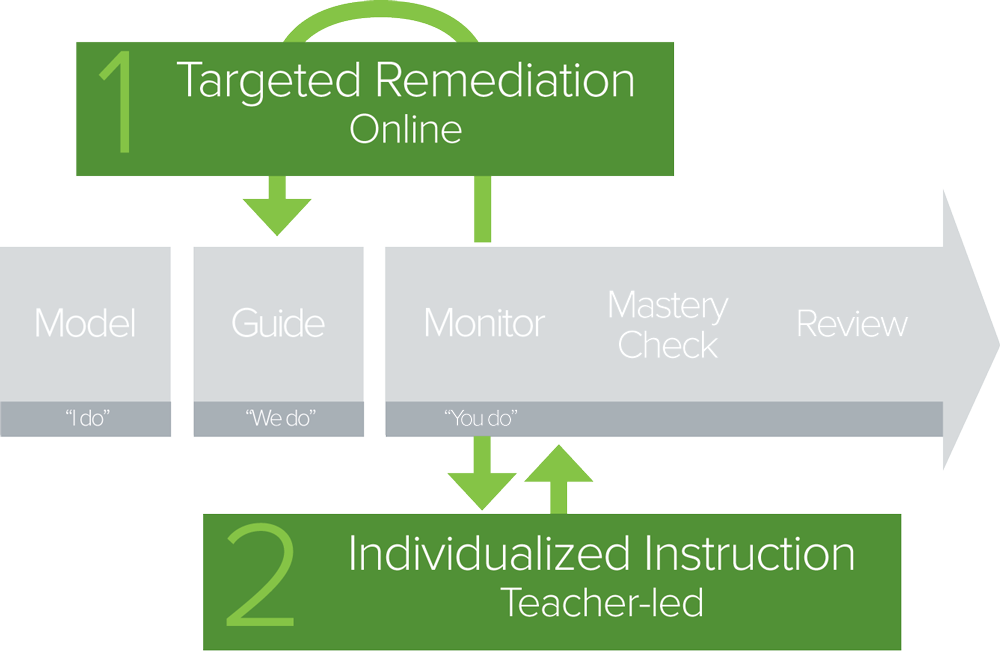 Acceleration
Students are presented with independent, monitored activities until they demonstrate mastery of a skill. The program then accelerates them past the remaining monitor activities, and directly to review and assessment opportunities.
Remediation
If a student repeatedly performs below mastery, the program automatically generates a targeted, skill-specific remediation lesson. If online remediation isn't enough, FLEXWorks alerts the teacher that the student needs one-on-one support and provides mini-lessons on the targeted skill.
Student
Engagement
Student participation is driven by a game-like interface and navigation. The experience keeps interest levels high by providing ongoing encouragement and engagement as students progress through instructional activities. Students are motivated with reward points and kept on task by limiting the amount of time allotted to customize their avatar and decorate their personal rooms.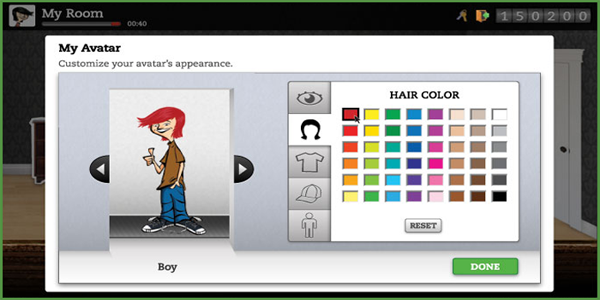 Customizable Avatars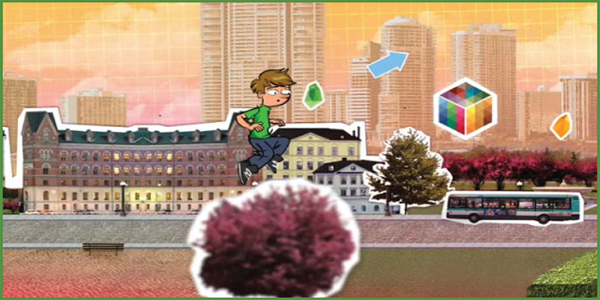 Game-like experience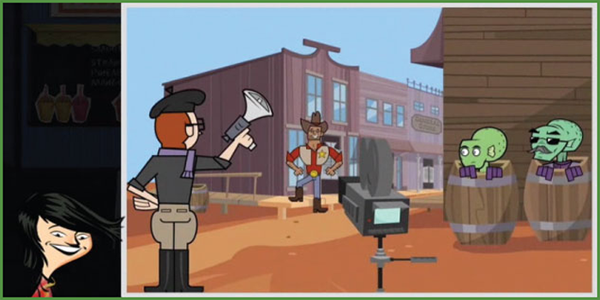 Animations and Videos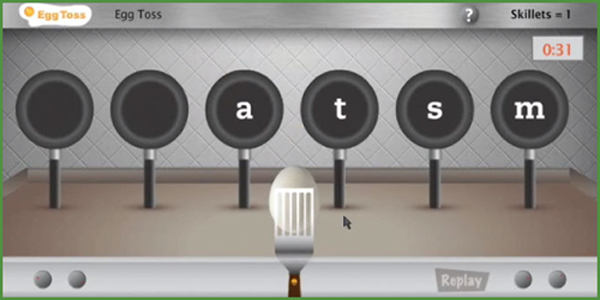 Instructional Games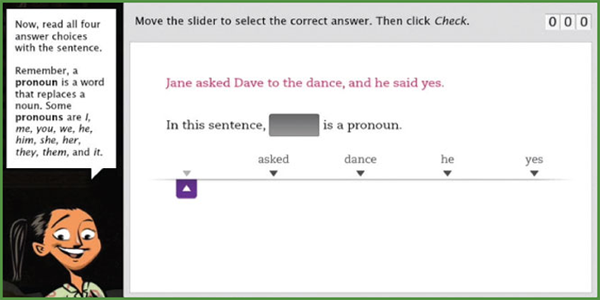 Engaging Activities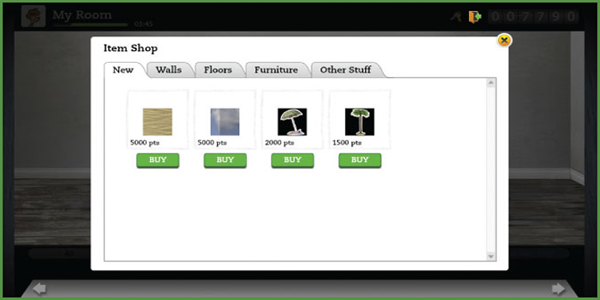 Personal "room" to decorate