Authors for Wonders PreK–6 Literacy Curriculum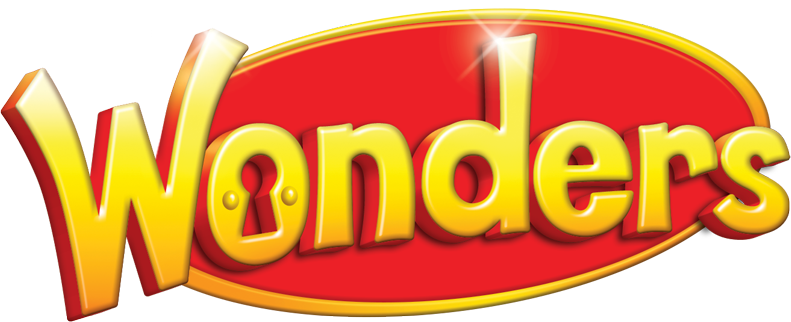 Author Bios
With unmatched expertise in English Language Arts (ELA), English language learners, intervention, and more, the Wonders team of authors and consultants is comprised of scholars, researchers, and teachers from across the country. From directing statewide reading initiatives to managing ELA research centers, this highly qualified team of professionals is fully invested in improving student and district outcomes.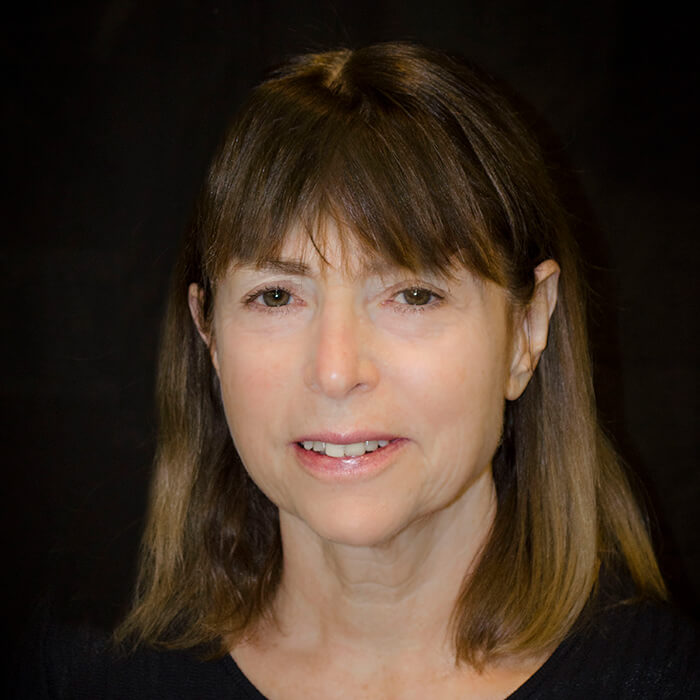 Dr. Diane August
Managing Researcher/Director, American Institutes for Research (AIR)
Dr. Diane August is a Managing Researcher at the American Institutes for Research (AIR) and brings 40 years of experience in the many aspects of educating language-minority children. At AIR, her area of expertise is policy, research, and technical assistance related to the education of preschool and school-age second-language learners. Prior to her position at AIR, Dr. August was a Senior Research Scientist at the Center for Applied Linguistics (CAL) where she directed federally-funded studies related to the development of literacy and science in English-language learners. Prior to CAL, she has served as a Senior Program Officer at the National Academy of Sciences where she was study director for the Committee on Developing a Research Agenda on the Education of Limited English Proficient and Bilingual Students. Dr. August has also worked as a teacher, school administrator, legislative assistant, grants officer for the Carnegie Corporation, and director of education for the Children's Defense Fund. She received her Ph.D. in education and completed a postdoctoral fellowship in psychology at Stanford University. She has been published widely in journals and books.
Website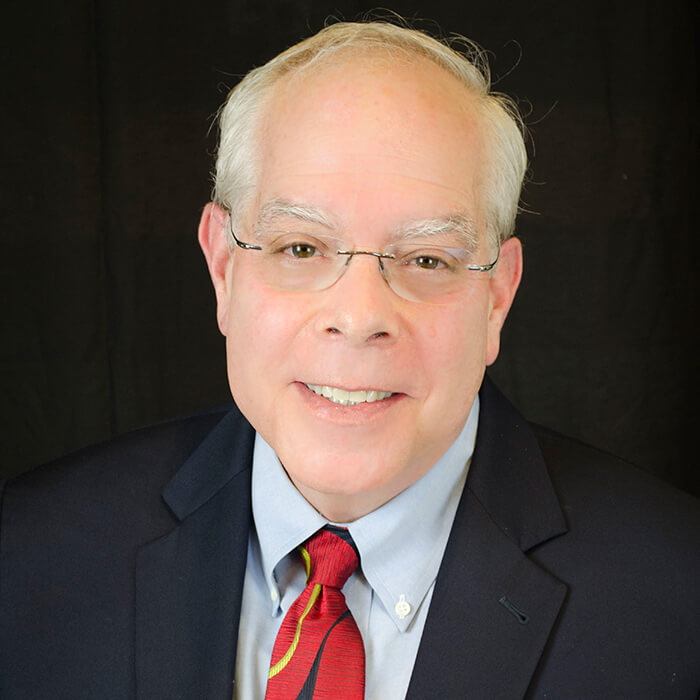 Dr. Donald Bear
Professor Emeritus, Iowa State University
Professor Emeritus, University of Nevada, Reno
Former Board Member, International Literacy Association
Dr. Donald Bear is Professor Emeritus in literacy education at Iowa State University and the University of Nevada, Reno where he taught at all levels, and directed reading centers. He is an author and co-author of numerous articles, chapters, and 17 books—including Words Their Way, sixth edition, Words Their Way for PreK – K Learners, Words Their Way with English Learners, second edition, Vocabulary Their Way, second edition, and Words Their Way with Struggling Readers.
Donald has been a classroom teacher, is involved in innovative professional development activities, and his work in assessment and word study is used widely. He has received several awards for teaching and service and was recently a board member of the International Literacy Association (ILA).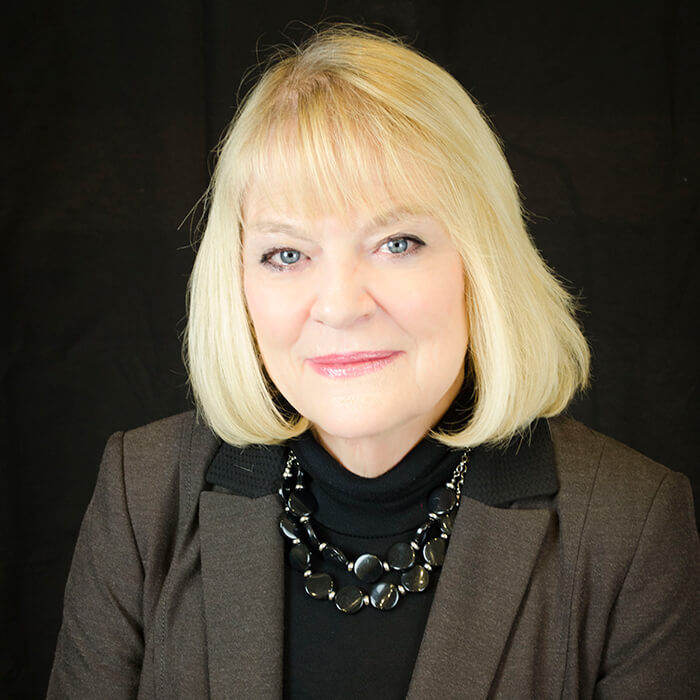 Kathy Bumgardner M.Ed.; Ed.S.
CEO/Founder/National Literacy Consultant, Strategies Unlimited, Inc.
School Improvement Specialist, Belmont, North Carolina
Kathy Bumgardner is a veteran educator and a passionate presenter who combines research-based instructional best practices and positive humor at every opportunity. With a teaching career of 30+ years, spanning a variety of grade levels, diverse classrooms, and literacy positions in North Carolina schools, Kathy fully understands the value of sharing research-based teaching strategies that work in the "real-world" classroom.
Kathy currently is the Founder, CEO and National Literacy Consultant with Strategies Unlimited, Inc. out of Belmont, North Carolina. Through her company, she has many documented successful results in individual schools and districts across the country. In this role, she directly coaches and teams with teachers, students, and administrators in collaborative efforts to raise student achievement through sharing her real-world knowledge of best instructional practices.
Kathy is the creator of Think-Aloud Clouds, Comprehension Genre Walks, and many other tried-and-true interactive and collaborative literacy tools in her Literacy Took Kit. These valuable resources support successful differentiated reading and writing classroom instruction. She shares many of these literacy tools and classroom resources on her highly popular website with teachers all over the world.
Website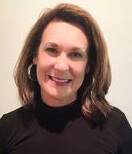 Peggy Cerna
Independent Education Consultant/Dual Language Trainer, Dual Language Training Institute
Peggy Cerna is an independent dual language consultant. She is currently involved with the Gomez & Gomez Dual Language Model, implementing dual language enrichment models in public schools across the United States, and training teachers.
Previously, Ms. Cerna was a bilingual teacher in Eagle Pass, Texas for fifteen years. She then became Principal for a school of children from the Kickapoo Indian Reservation and recent immigrants from Mexico. Later, she opened a dual language school in Austin, Texas and has been a frequent contributor to McGraw Hill, including methodology for the implementation of dual language programs.
Her extensive experience and consultancies include implementation of dual language programs from Austin, Texas, Chicago, Illinois, Tulsa Oklahoma, to Bethel, Alaska. Ms. Cerna received a Bachelor of Science from Texas State University and a Master of Education from Sul Ross State University.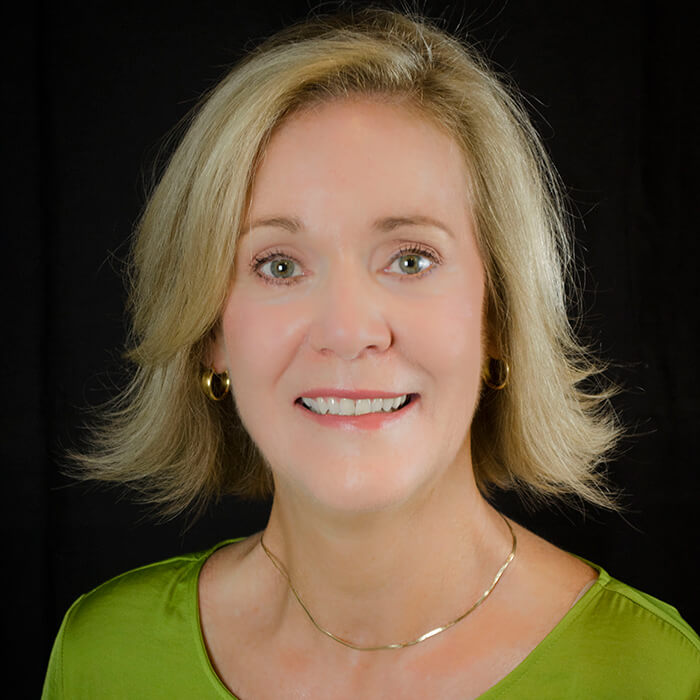 Dr. Jana Echevarria
Professor Emerita, California State University, Long Beach
Dr. Echevarria is Professor Emerita at California State University, Long Beach. A founding researcher and creator of the SIOP Model, Dr. Echevarria has published widely on effective instruction for English learners, including those with learning disabilities. She has presented her research in the U.S. and internationally, including serving as a Fulbright Specialist in Macedonia.
Moreover, her UCLA doctorate earned her an award from the National Association for Bilingual Education's Outstanding Dissertations Competition. She received her university's Outstanding Professor award, was a finalist for the Senior Research Award given by the American Education Research Association, Second Language SIG, and was inducted into the California Reading Hall of Fame. She serves as an expert on English learners for the U.S. Department of Justice.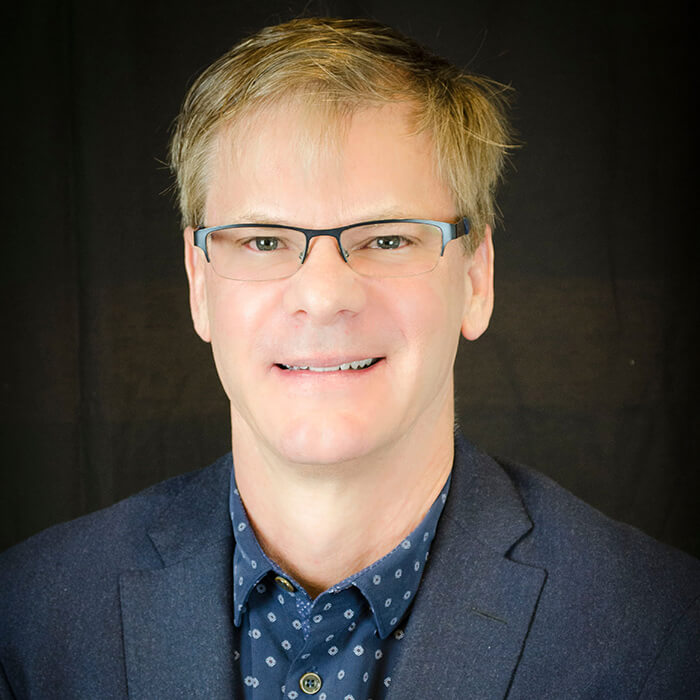 Dr. Douglas Fisher
Teacher Leader, San Diego, CA
Professor of Educational Leadership, San Diego State University
President, International Literacy Association
Dr. Douglas Fisher is Professor of Educational Leadership at San Diego State University and a teacher leader at Health Sciences High & Middle College having been an early intervention teacher and elementary school educator. He is the recipient of a Christa McAuliffe award for excellence in teacher education and is a member of the California Reading Hall of Fame He is a renowned speaker and author of numerous articles and books and is President of the International Literacy Association (ILA) Board.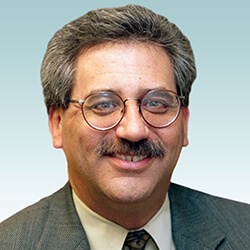 Dr. David Francis
Professor, University of Houston
Director, Texas Institute for Measurement, Evaluation, and Statistics (TIMES)
Director of Center for Advanced Computing and Data Systems (CACDS)
Dr. David Francis is a Hugh Roy and Lillie Cranz Cullen Distinguished University Chair and a recipient of the University of Houston Teaching Excellence Award, as well as a former member of the National Institute of Health's Behavioral Medicine Study Section. He is a Fellow of Division 5 (Measurement, Evaluation, and Statistics) of the American Psychology Association. He is a frequent advisor to the Department of Education on statistical issues, assessment and accountability, and English language learners.
He was a recipient of the 2006 Albert J. Harris Award from the International Reading Association and has received the University of Houston's Teaching Excellence Award and the Excellence in Research and Scholarship Award, and in 2008 received the Esther Farfel Award, which recognizes career accomplishments in research, teaching, and service, and is the highest award given to faculty members at the University of Houston.
Dr. Francis has collaborated in research on reading and reading disabilities, attention problems, developmental consequences of brain injuries and congenital disabilities, and adolescent alcohol abuse. Dr. Francis obtained a doctoral degree in clinical neuropsychology from the University of Houston in 1985 with a specialization in quantitative methods.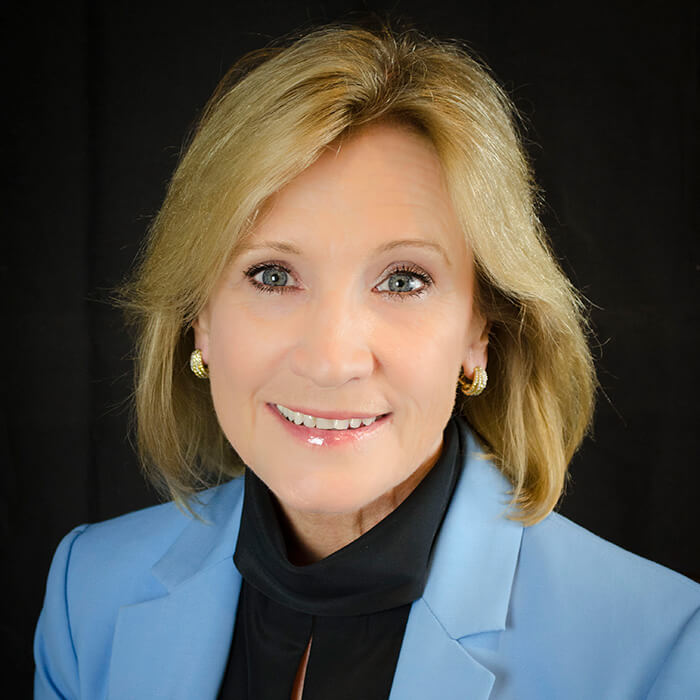 Dr. Vicki Gibson
CEO/Chairman, Gibson Hasbrouck and Associates
Educational Consultant, Gibson Hasbrouck & Associates
Dr. Vicki Gibson has been teaching students, training teachers, writing curriculum, and directing instruction since 1975. Dr. Gibson is CEO/Chairman of an educational consulting group, Gibson Hasbrouck & Associates, that provides high-quality professional development onsite and online for administrators and teachers. She is also the curriculum director of Longmire Learning Center, Inc. (LLC), a private educational facility serving families with children ages 2–8 years.
Dr. Gibson owned three private preschools, taught and lectured for ten years at Texas A&M University, and taught ten years in public schools as a kindergarten teacher, special education resource teacher, adaptive behavior specialist, and learning disability specialist. She received her B.S., M.S., and Ph.D. at Texas A&M University.
Website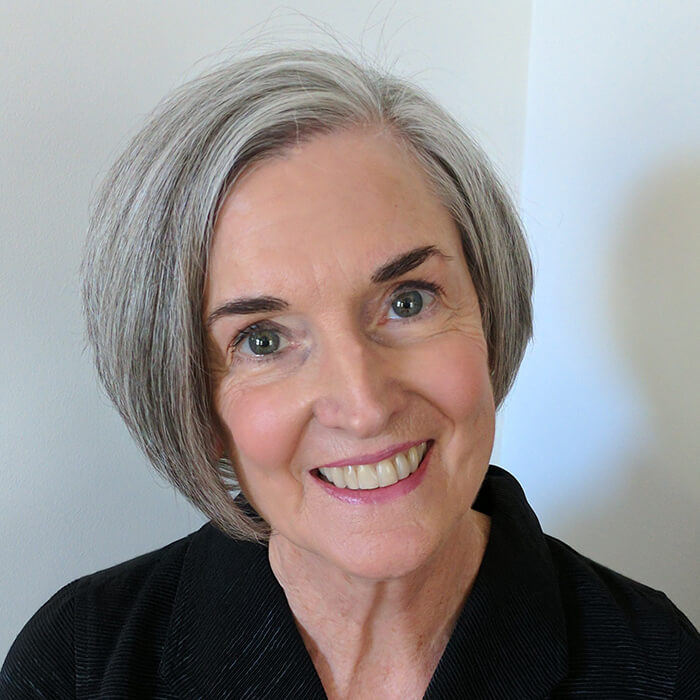 Dr. Jan Hasbrouck
Co-Founder and Educational Consultant, Gibson Hasbrouck and Associates
Dr. Jan Hasbrouck is an educational consultant, author, and researcher. She served as Executive Consultant to the Washington State Reading Initiative and as an advisor to the Texas Reading Initiative. Dr. Hasbrouck worked as a reading specialist and literacy coach for 15 years before teaching at the University of Oregon and later as a professor at Texas A&M University. Dr. Hasbrouck has provided educational consulting to individual schools across the United States as well as in Mexico, Peru, Guatemala, Honduras, Jamaica, Ghana, and Germany, helping teachers, specialists, and administrators design and implement effective assessment and instructional programs targeted to help low-performing readers.
Dr. Hasbrouck earned her B.A. and M.A. from the University of Oregon and completed her Ph.D. at Texas A&M. Her research in areas of reading fluency, reading assessment, coaching, and second language learners has been published in numerous professional books and journals. In 2008, she and her colleague, Dr. Vicki Gibson, partnered to form Gibson Hasbrouck & Associates, with the mission to provide high-quality professional development to educators nationally and internationally.
Website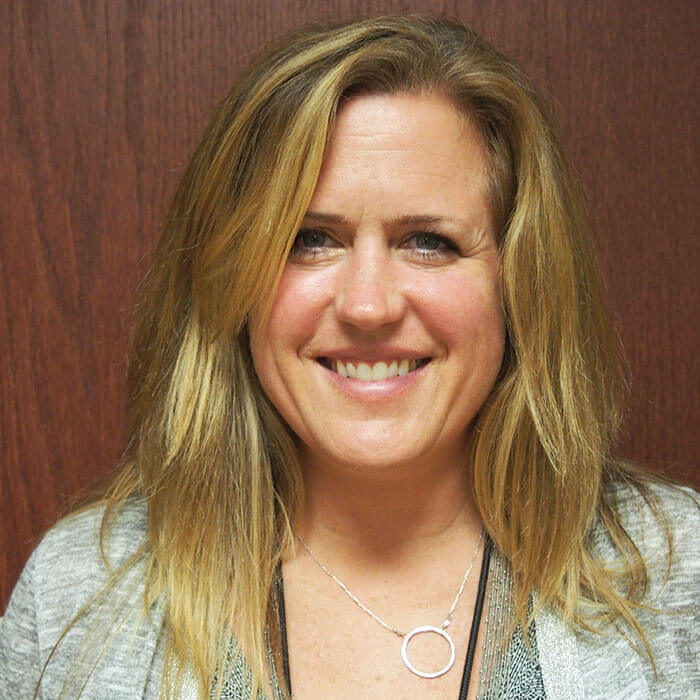 Dr. Laura Justice
Distinguished Professor of Educational Psychology at The Ohio State University
Executive Director, Crane Center for Early Childhood Research and Policy
Fulbright Scholar
Dr. Laura Justice is EHE Distinguished Professor of Educational Psychology at The Ohio State University. She is also Executive Director of the Crane Center for Early Childhood Research and Policy and the Schoenbaum Family Center. Dr. Justice is interested in identifying ways to more effectively support the early language and literacy development of children experiencing risk, including children with communication disorders and children living in poverty.
Justice is the author of more than 200 peer-reviewed articles, appearing in such journals as Child Development; Psychological Science; Developmental Psychology; Journal of Speech, Language, and Hearing Research; and American Journal of Speech-Language Pathology. Justice is also the author of two major textbooks in communication sciences (Communication Sciences and Disorders: A Contemporary Perspective and Language Development: Theory of Practice). Justice is heavily involved with literacy promotion in international contexts, including ongoing work scaling up a parent-child reading program in indigenous Maya villages in eastern Mexico.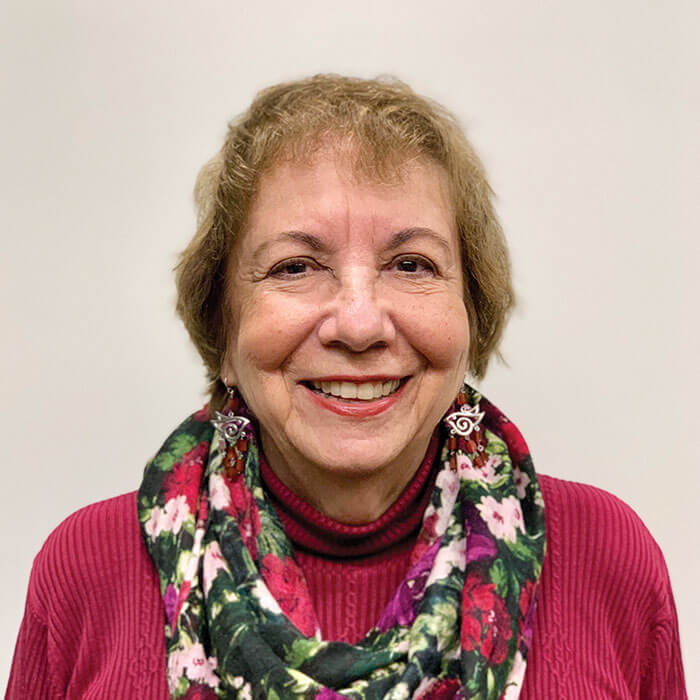 Teresa Mwaler
Executive Board Member, REFORMA Educational Foundation
Teresa Mwaler is a well-known specialist in children's Spanish literature and works with publishers, educators, and librarians to increase access to the best authentic literature for Hispanic children. A pioneer in Spanish-language publishing in the United States, Teresa has translated over 400 children's books from English to Spanish, including Where the Wild Things Are by Maurice Sendak, Goodnight Moon by Margaret Wise Brown, and The Cat in the Hat by Dr. Seuss. Teresa is also the author of two bilingual children's series: Fairy Tales/Cuentos de Hadas and Timeless Fables/Fábulas de Siempre, published by Adirondack Books.
Ms. Mwaler immigrated to the United States from Cuba in 1961, began her career in publishing at Macmillan Publishers in 1963, and was at the helm of operations at Lectorum Publications from 1976 until 2012. Among her many functions at Lectorum, she served as editorial director, where she oversaw the acquisition, selection, and editorial development of Spanish-language books for children and young adults.
Ms. Mwaler has dedicated her life to the cause of literacy, especially among Hispanic children in the United States and Latin America. She is also a strong and vocal advocate for Latino authors and illustrators in the United States. In 2012, she was selected by the Federation of Spanish Publishers in Argentina as one of the 50 most influential people in the Spanish publishing world.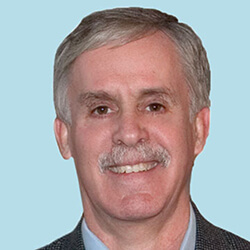 Jay McTighe
National Educational Consultant, Jay McTighe and Associates
Jay McTighe brings a wealth of experience developed during a rich and varied career in education. He served as Director of the Maryland Assessment Consortium, a state collaboration of school districts working together to develop and share formative performance assessments. Prior to this position, Jay was involved with school improvement projects at the Maryland State Department of Education where he helped lead Maryland's standards-based reforms, including the development of performance-based, statewide assessments. He also directed the development of the Instructional Framework, a multimedia database on teaching.
Well-known for his work with thinking skills, Jay has coordinated statewide efforts to develop instructional strategies, curriculum models, and assessment procedures for improving the quality of student thinking. In addition to his work at the state level, Jay has experience at the district level in Prince George's County, Maryland, as a classroom teacher, resource specialist, and program coordinator. He also directed a state residential enrichment program for gifted and talented students. Jay was selected to participate in the Educational Policy Fellowship Program through the Institute for Educational Leadership in Washington, D.C., and served as a member of the National Assessment Forum, a coalition of education and civil rights organizations advocating reforms in national, state, and local assessment policies and practices.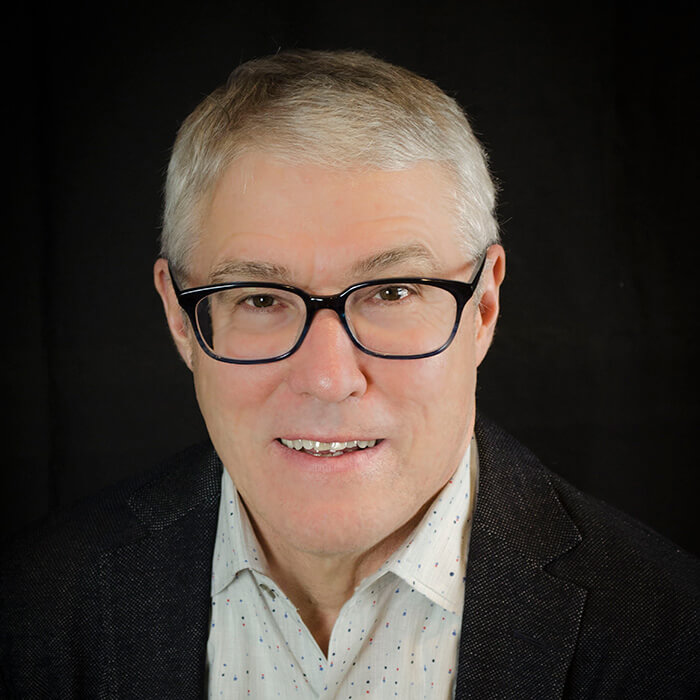 Dr. Timothy Shanahan
Distinguished Professor Emeritus at the University of Illinois, Chicago
Inductee, Reading Hall of Fame 2007
Past President, International Literacy Association
Dr. Timothy Shanahan is Distinguished Professor Emeritus at the University of Illinois at Chicago where he is Founding Director of the UIC Center for Literacy. He operates a popular website for educators, and his thought-provoking blogs are carried regularly on Reading Rockets. He was Director of Reading for Chicago Public Schools and recently served as Visiting Research Professor at Queens University, Belfast, Northern Ireland. He is the author/editor of more than 200 publications and books. His research emphasizes the connections between learning to read and learning to write, literacy in the disciplines, and improvement of reading achievement.
Dr. Shanahan served on the Advisory Board of the National Institute for Literacy. He took a leadership role on the National Reading Panel (NRP), convened by the National Institute of Child Health and Human Development (NICHD) at the request of Congress to evaluate research on methods for teaching reading. He chaired two other federal research review panels: the National Literacy Panel for Language Minority Children and Youth, and the National Early Literacy Panel and he helped write the Common Core State Standards (CCSS). He was a co-principal investigator of the U.S. Department of Education's National Title I Study of Implementation and Outcomes: Early Childhood Language Development funded by the Institute of Education Sciences. He received the William S. Gray Citation for Lifetime Achievement and the Albert J. Harris Award for outstanding research on reading disability from the International Literacy Association (ILA), the P. David Pearson Award for Scholarly Influence from the Literacy Research Association, the Milton D. Jacobson Readability Research Award, the Amoco Award for Outstanding Teaching and the University of Delaware's Presidential Citation for Outstanding Achievement.
In 2009, he was selected as Researcher of the Year at the University of Illinois at Chicago (Social Sciences/Humanities). He co-developed Project FLAME, a family literacy program for Latino immigrants, which received an Academic Excellence Award from the U.S. Department of Education. He received his Ph.D. at the University of Delaware in 1980. He was inducted to the Reading Hall of Fame in 2007 and is a former first-grade teacher.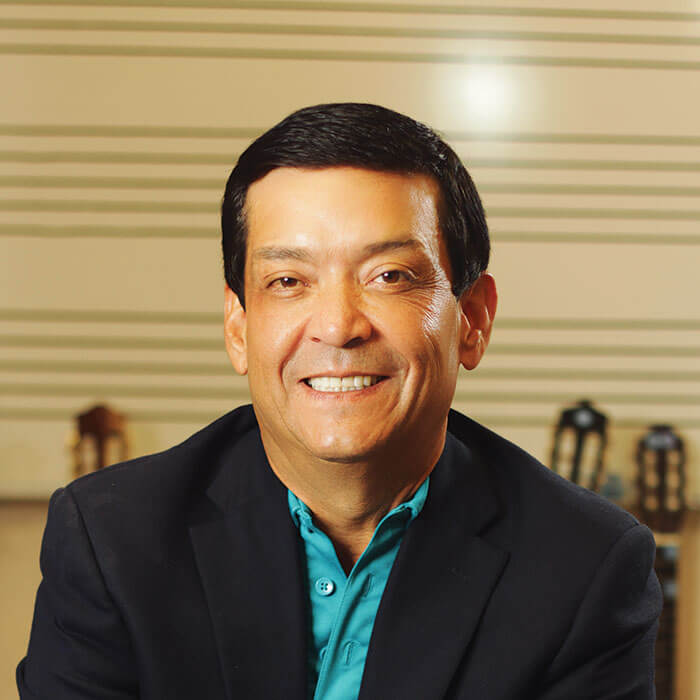 Gilberto Soto, Ph.D.
Professor of Music Education, Texas A&M International University
Gilberto D. Soto, Ph.D. is currently Professor of Music Education at Texas A&M International University where he teaches early childhood and elementary bilingual music education courses. In addition, Dr. Soto is the author of many bilingual music education books and curricula, and he has been featured on the television network CNN International. He travels extensively offering hands-on clinics and lectures in bilingual music education to several of the most prestigious education conferences and school districts. Dr. Soto has received many awards for his contributions to bilingual music education, especially in underprivileged school communities. He holds a BA degree in education from Universidad Autonoma del Noreste, a BA in music from Abilene Christian University, plus an M.M. and Ph.D. in music education from the University of Southern Mississippi.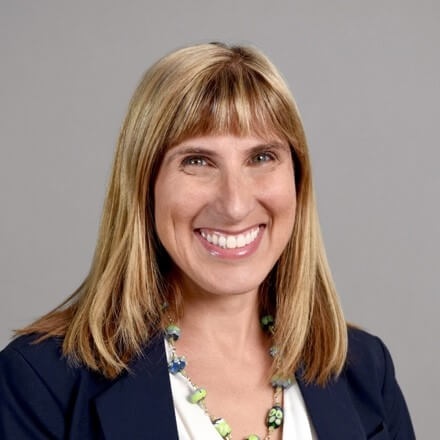 Dr. Tracy Spinrad
Professor and Researcher, Arizona State University
Dr. Tracy Spinrad is a professor at the Arizona State University in the T. Denny Sanford School of Social and Family Dynamics where she conducts research on children's social and emotional competencies. She is the director of Project K.I.D. (Kindness in Development) and the Toddler Emotional Development (TED) project. Her research specifically focuses on young children's emotions, emotion self-regulation abilities, and social skills. Her work considers the ways in which children's social and emotional competencies impact their academic outcomes, teacher-child relationship quality, and children's adjustment and maladjustment. Further, her work on the socialization of emotion and emotion regulation has received considerable attention.
She received the Zebulon-Pearce Distinguished Teacher Award for Excellence in Teaching in the Social Sciences at Arizona State University and was selected as a faculty exemplar for outstanding accomplishments. Dr. Spinrad is the author of over 100 publications and book chapters. She earned her Ph.D. from the Pennsylvania State University in 1997.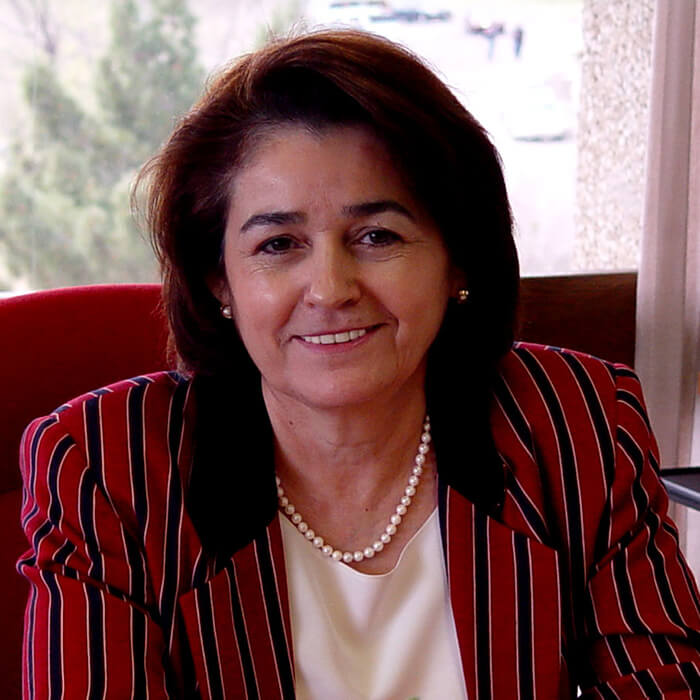 Dr. Josefina Tinajero
Dean, College of Education, University of Texas at El Paso (UTEP)
Professor of Bilingual Education, University of Texas at El Paso (UTEP)
Board Member, American Association of College for Teacher Education (AACTE)
Board Member, National Association for Bilingual Education (NABE)
Dr. Josefina ("Josie") Tinajero, Dean of the College of Education at the University of Texas at El Paso (UTEP) and Professor of bilingual education, is a leading scholar, educator and advocate on issues of equity and excellence for culturally and linguistically diverse children and families. She has been a major force in shaping public policy in the U.S. in support of linguistically diverse children and families and has founded educational programs that provide novice and experienced educators with the skills and knowledge needed for educating an increasingly diverse society.
Dr. Tinajero's rich knowledge and experience in relation to effective educational reform, cultural and linguistic diversity, and school achievement have been key vehicles for effecting positive change at UTEP and in the local community. Currently, she is co-PI of a major grant from the Carnegie Corporation. This project, "Teachers for a New Era" is a landmark initiative designed to strengthen K–12 teaching by using research and evidence to develop state-of-the-art programs at schools of education.
Dr. Tinajero is an active member of the board of directors of the American Association of College for Teacher Education (AACTE) and the National Association for Bilingual Education (NABE). She is a member of the Governing Board of the National Network for Educational Renewal (NNER). Dr. Tinajero's areas of expertise span diverse fields, including program development and school-university partnerships, and she has served as a consultant for numerous U.S. school districts in their design of ESL, bilingual, literacy, and bi-literacy programs. She has served on state and national advisory committees and boards for standards development, including the English as a New Language Advisory Panel of the National Board of Professional Teaching Standards and the Texas Reading Academies.
She served as president of the National Association for Bilingual Education for an unprecedented four terms and president of the Texas Association for Bilingual Education. She is the author of several comprehensive, multi-component reading/language arts and ESL programs. Dr. Tinajero has received numerous awards and was named one of 80 Most Influential Hispanics in the U. S. by U. S. Hispanic Business Magazine. She holds a B.S. degree in elementary education/reading and an M. Ed. in supervision and administration from UTEP, and a doctoral degree from Texas A&M University/Kingsville in curriculum and instruction with an emphasis in bilingual education.
Website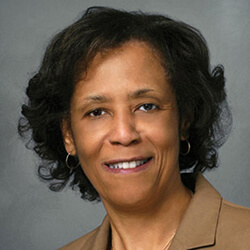 Dr. Doris Walker-Dalhouse
Professor, Department of Educational Policy & Leadership, Marquette University
Dr. Doris Walker-Dalhouse is an educational consultant, researcher, and professor at Marquette University. Her primary areas of research are vested in the cognitive process of writing, literature-based reading, the socio-cultural aspects of literacy as well as teachers' attitudes toward diversity. In addition to her numerous publications, Dr. Walker-Dalhouse has been the recipient of a myriad of awards exemplifying her continuing efforts in education. She was an active board member with the International Reading Association, president for both the Minnesota Reading Association and Red River Reading Association, and is presently an affiliate of the National Reading Conference, as well as many other professional and academic organizations. She earned her B.A. from Kentucky State University and achieved both her masters and Ph.D. in reading education from The Ohio State University.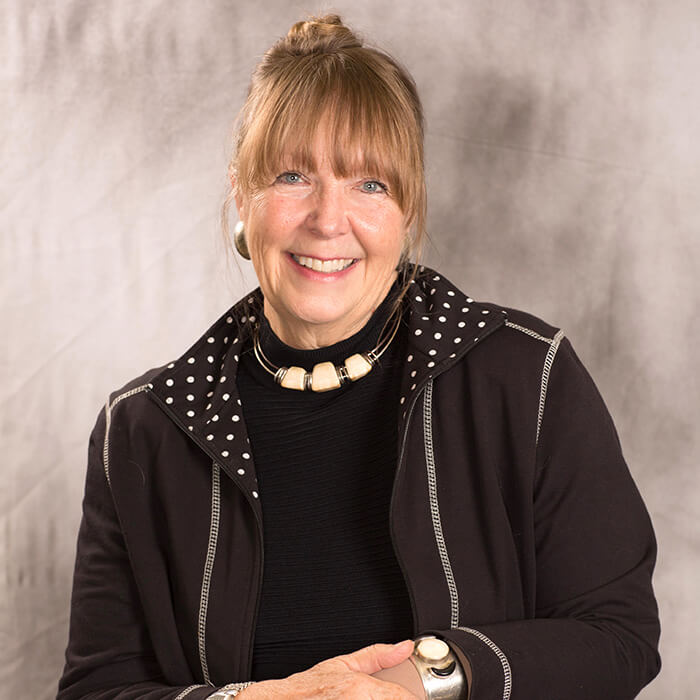 Dinah Zike
Educational Author and Consultant
President and Founder of Dinah.com and Dinah Zike Academy, Professional Development Facility
Dinah Zike is an award-winning author, educator, and inventor known for designing three-dimensional, hands-on manipulatives and interactive graphic organizers known as Foldables® and Notebook Foldables. Dinah's manipulatives strengthen communication skills in all content areas, and it has been estimated that as many as 85 percent of the students in the United States will use something she has designed at some point in their K–12 education. As a frequent keynote speaker and continuing education consultant, Dinah and her trainers work with thousands of student teachers, classroom teachers, administrators, and parents every year. Ms. Zike has been an author and consultant for McGraw Hill since 2001. Additionally, she has published a large array of popular resource books and educational materials—most notably, Dinah Zike's Notebook Foldables® and InRIGORating Notebooks With Strong Communication Skills—for her own company.