Resources
---
Inspire Science's hands-on activities are designed to engage students, inspire investigation, and motivate deeper thinking about core science concepts – without creating a logistical burden for the teacher. To help make hands-on time a little easier, Inspire Science includes:
Neatly organized Collaboration Kits
A customer service team only a phone call away
Professional development videos online
Whether it's sparking student inquiry with phenomena for each chapter, providing hands-on labs to promote real-world student problem solving, or ensuring standards alignment for teachers, Inspire Science has the resources to help students and teachers excel.
Collaboration Kits for Grades K–8
Meet STEM standards and engage students with lab kits that provide hands-on, real-world learning activities. A variety of kit options are available for each Inspire Science title allowing you to choose the items that best fit your classroom.
Coming Soon
---
LearnSmart® with SmartBook® Adaptive Learning Technology
LearnSmart with SmartBook determines precisely which learning objectives a student has grasped and which ones he or she is struggling with, then highlights the most critical content for that student to read at that moment. When knowledge gaps are identified, LearnSmart provides the learning resources students need to build content retention.
---
Differentiated Instruction
Differentiated options, strategies, and suggestions are embedded throughout every Inspire Science program. They include:
Page Keeley Probes to identify student misconceptions and complete formative assessments.
Personal Tutor videos that offer in-depth explanations of science concepts.
Reading Essentials levelled text to support struggling readers.
Dinah Zike's Foldables® to support kinesthetic learning with engaging graphic organizers.
---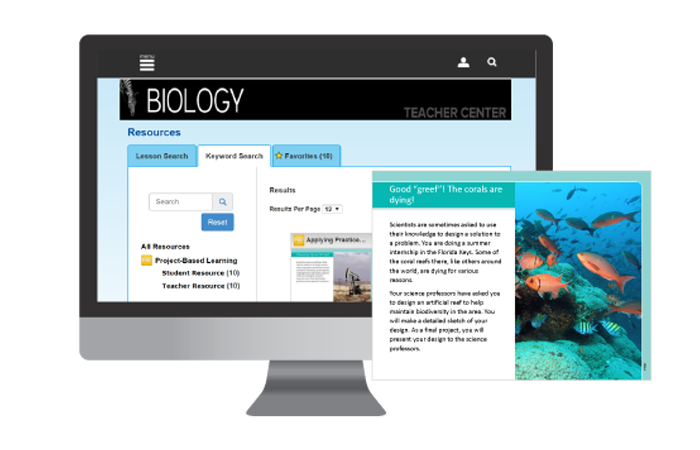 Project-Based Learning Activities
With over 200 engaging project-based learning activities (PBLs), Inspire Science help students build confidence and motivation as they deepen their understanding of science through real-world applications. PBLs integrate science with engineering content and help students develop:
Problem-solving skills.
An understanding and application of the engineering design process.
21st century research competency.
---
On-Demand Professional Development
Program mastery is at your fingertips 24/7 with our Professional Learning Environment. Get easy-to-use tools to support your professional learning and meet continuous improvement objectives with:
Interactive, media-rich instructional resources to promote program knowledge.
Discussion boards for sharing ideas with an online community of science educators.
Certificates of completion for CEU credits.