Apply Knowledge and Dive Deeper with Brain Builders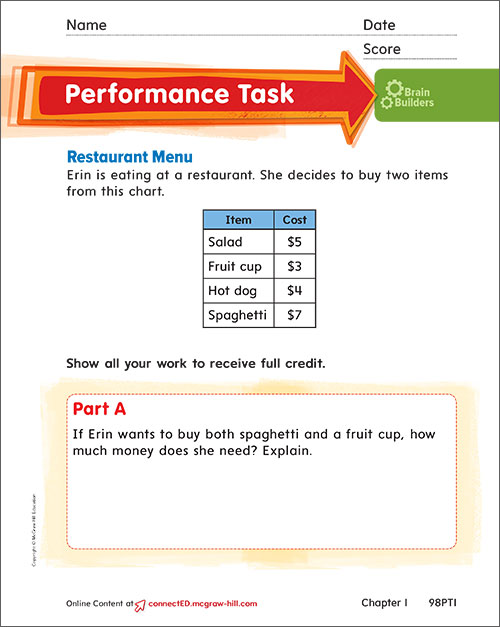 Brain Builder questions offer students an opportunity to dive deeper, extending their knowledge and critical thinking skills by answering multi-step, complex questions. These question sets appear throughout the McGraw-Hill My Math student edition and are easily identified with a gear icon, including in the Chapter Performance Tasks.
Chapter Performance Tasks prepare students for college and career readiness through in-depth, real world problems requiring multi-step, critical thinking and integration of mathematical concepts.
Provide your information to receive instant access to sample Brain Builders and Performance Tasks to try with your class!