Corrective Reading
Grade Levels: 3-12
Corrective Reading provides intensive and accelerated reading intervention. The Direct Instruction program delivers tightly sequenced, carefully planned lessons that give struggling students the structure and practice necessary to become skilled, fluent readers and empowered learners.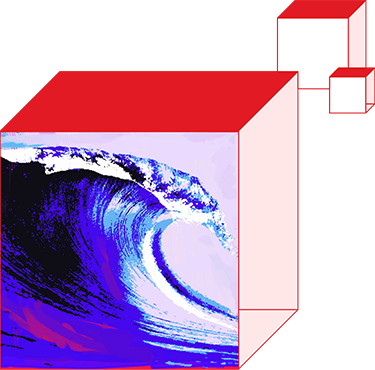 About the Program
Four levels for decoding plus four for comprehension address the varied reading deficits and skill levels found among older students.
Master the CCSS with the NEW Common Core Connection Kit.
Extended learning for your Corrective Reading program:
Provides targeted instruction related to the skills and information presented in Reading Mastery® Signature Edition and Corrective Reading Decoding.
Helps students meet the rigorous CCSS in vocabulary, writing, and comprehension through explicit instruction, modeling, guided practice, and independent practice.
Core Resource Book offers leveled informational and narrative text reading opportunities to develop vocabulary and comprehension.
SRA 2Inform makes collecting and interpreting student data easy so teachers can effectively respond to student needs.
Dynamic Digital Resources:
Interactive Whiteboard Activities
SRA 2Inform Online Progress Monitoring
eInquiry
Research Projects
Online Professional Development
Teacher eBooks
Additional materials to help boost your Corrective Reading program:
Teaching Tutor CD-ROMs
*Practice for Standardized Tests
*Ravenscourt Books
*Content Connections
*Teacher Resource Books
* These materials were developed by SRA for use with Corrective Reading and are not considered a component of the core program.
Program Components
Corrective Reading Comprehension Level A, National Teacher Resource Book

Corrective Reading Comprehension Level A, Teacher Materials Package

Corrective Reading Comprehension Level B1, National Teacher Resource Book

Corrective Reading Comprehension Level B1, Teacher Materials Package

Corrective Reading Comprehension Level B2, Teacher Materials Package

Corrective Reading Comprehension Level B2, Teachers Resource Book

Corrective Reading Comprehension Level C, National Teacher Resource Book

Corrective Reading Comprehension Level C, Teacher Materials Package

Corrective Reading Decoding Level A, Teacher Materials Package

Corrective Reading Decoding Level B1, Fluency Program Guide

Corrective Reading Decoding Level B1, Teacher Materials Package

Corrective Reading Decoding Level B2, Fluency Program Guide
Corrective Reading Comprehension Level A, Presentation Book 1

Corrective Reading Comprehension Level A, Presentation Book 2

Corrective Reading Comprehension Level A, Standardized Test Practice Blackline Master

Corrective Reading Comprehension Level A, Teacher Guide

Corrective Reading Comprehension Level B1, Enrichment Blackline Master

Corrective Reading Comprehension Level B1, Presentation Book

Corrective Reading Comprehension Level B1, Standardized Test Practice Blackline Master

Corrective Reading Comprehension Level B1, Teacher Guide

Corrective Reading Comprehension Level B2, Enrichment Blackline Master

Corrective Reading Comprehension Level B2, Presentation Book

Corrective Reading Comprehension Level B2, Standardized Test Practice Blackline Master

Corrective Reading Comprehension Level B2, Teacher Guide
Corrective Reading Comprehension Level A, Workbook

Corrective Reading Comprehension Level B1, Workbook

Corrective Reading Comprehension Level B2, Workbook

Corrective Reading Comprehension Level C, Student Book

Corrective Reading Comprehension Level C, Workbook

Corrective Reading Decoding Level A, Workbook

Corrective Reading Decoding Level B1, Workbook

Corrective Reading Decoding Level B2, Workbook

Corrective Reading Decoding Level C, Workbook

Corrective Reading Fast Cycle A, Workbook

Corrective Reading Fast Cycle B1, Workbook

Corrective Reading Online Student (3-12) 3 Year Subscription
Narrow by
Clear All Filters
Products
To learn about the specific purchase options for this program, please contact our Customer Service team at 800-338-3987
Additional Details & Resources
Research Base
Randomized Controlled Studies
Single-Subject Research
Other Scientific Research