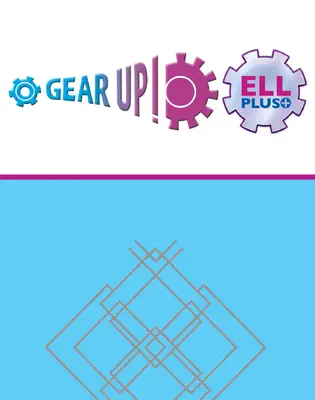 Gear Up, Ell Upper Emergent Complete Kit 1: Includes Guided Reading and ELL Plus Lesson Plans
MHID:
140456490X |
ISBN 13:
9781404564909
Product Description
Complete Kit includes: 6 copies each of 16 student books 1 each of 16 Guided Reading lesson plans 1 each of 16 ELL Plus lesson plans Gear Up! Guided Reading Program Overview with ELL Plus book Gear Up! for Guided Reading DVD
Purchase this product
Price :

$1,112.31

Quantity :

Total :

$1,112.31
The purchase quantity range should be
1
-
29
for this product.
Pricing subject to change at any time. We only ship to US locations.
| Title | Isbn13 | Quantity Included |
| --- | --- | --- |
| Vinyl Folder, Grade K | 9780322027336 | 16 |
| Gr Level Divider/e | 9780322052598 | 1 |
| Gr Level Divider/f | 9780322052611 | 1 |
| Gr Level Divider/g | 9780322052628 | 1 |
| Gr Level Divider/h | 9780322052635 | 1 |
| Gr Level Divider/i | 9780322052642 | 1 |
| Gr Level Divider/j | 9780322052659 | 1 |
| Gear Up, Seven Big Bubbles, Grade 1, Single Copy | 9781404514874 | 6 |
| Gear Up, Growing a Salad, Grade 1 | 9781404514911 | 6 |
| Gear Up, Full of Air, Grade 1, Single Copy | 9781404514935 | 6 |
| Gear Up, Plenty of Plants, Grade 1 | 9781404514966 | 6 |
| Gear Up, Sweet Bees, Grade 1, Single Copy | 9781404514997 | 6 |
| Gear Up, Things That Sting, Grade 1, Single Copy | 9781404515055 | 6 |
| Wake Up! | 9781404515116 | 6 |
| Gear Up, Hungry Spiders, Grade 1 | 9781404515321 | 6 |
| Poochie The Poodle | 9781404515383 | 6 |
| Seven Big Bubbles/gear/gr 1/lp | 9781404514898 | 1 |
| Growing A Salad/gear/gr 1/lp | 9781404514928 | 1 |
| Full Of Air/gear/gr 1/lp | 9781404514959 | 1 |
| Gear Up, Plenty of Plants, Grade 1, Level Lesson Plan | 9781404514980 | 1 |
| Sweet Bees/gear/gr 1/lp | 9781404515017 | 1 |
| Things That Sting/gear/gr 1/lp | 9781404515079 | 1 |
| Wake Up/gear/gr 1/lp | 9781404515130 | 1 |
| Hungry Spiders/gear/gr 1/lp | 9781404515345 | 1 |
| Poochie The Poodle/gear/gr 1/lp | 9781404515406 | 1 |
| Gear Up, Sonya's Guide Dog, Grade 1 | 9781404515444 | 6 |
| Sonjas Guide Dog/gear/gr 1/lp | 9781404515468 | 1 |
| Gear Up, Poggy Frog & The Flies, Grade 1, Single Copy | 9781404515598 | 6 |
| Poggy Frog & The Flies/gear/gr 1/lp | 9781404515611 | 1 |
| Slither & Slide | 9781404515659 | 6 |
| Slither & Slide/gear/gr 1/lp | 9781404515673 | 1 |
| Hatty & Tatty & Deep Blue Sea | 9781404515727 | 6 |
| Hatty & Tatty & Deep Blue Sea/gear/gr 1/lp | 9781404515734 | 1 |
| Diving Deep | 9781404515772 | 6 |
| Diving Deep/gear/gr 1/lp | 9781404515796 | 1 |
| Gear Up, Hatty & Tatty & Polar Bear, Grade 1, Single Copy | 9781404515994 | 6 |
| Hatty & Tatty & Polar Bear/gear/gr 1/lp | 9781404516007 | 1 |
| Across Ice & Snow | 9781404516045 | 6 |
| Across Ice & Snow/gear/gr 1/lp | 9781404516069 | 1 |
| Gear Up/pkg/box | 9781404519480 | 1 |
| Gear Up/pkg/lid | 9781404519497 | 1 |
| Gear Up, Gear Up! for Guided Reading DVD | 9781404520790 | 1 |
| Gear Up/grk/label/ue1 | 9781404520820 | 1 |
| GEAR UP ELL GROWING A SALAD LESSON PLAN | 9781404562837 | 1 |
| GEAR UP ELL SEVEN BIG BUBBLES LESSON PLAN | 9781404562844 | 1 |
| GEAR UP ELL SWEET BEES LESSON PLAN | 9781404562912 | 1 |
| GEAR UP ELL WAKE UP LESSON PLAN | 9781404562929 | 1 |
| GEAR UP ELL POGGY FROG AND THE FLIES LESSON PLAN | 9781404563063 | 1 |
| GEAR UP ELL HATTY & TATTY AND THE SEA LESSON PLAN | 9781404563148 | 1 |
| GEAR UP ELL HATTY & TATTY AND POLAR BEAR LESSON PLAN | 9781404563223 | 1 |
| GEAR UP ELL PLENTY OF PLANTS LESSON PLAN | 9781404564039 | 1 |
| GEAR UP ELL FULL OF AIR LESSON PLAN | 9781404564046 | 1 |
| GEAR UP ELL THINGS THAT STING LESSON PLAN | 9781404564114 | 1 |
| GEAR UP ELL SONYA'S GUIDE DOG LESSON PLAN | 9781404564190 | 1 |
| GEAR UP ELL HUNGRY SPIDERS LESSON PLAN | 9781404564206 | 1 |
| GEAR UP ELL DIVING DEEP LESSON PLAN | 9781404564343 | 1 |
| GEAR UP ELL ACROSS ICE AND SNOW LESSON PLAN | 9781404564428 | 1 |
| Gear Up, Gear Up! ELL Guided Reading Program Overview with ELL Plus | 9781404564855 | 1 |
| GEAR UP ELL POOCHIE THE POODLE LESSON PLAN | 9781404562998 | 1 |
| GEAR UP ELL SLITHER AND SLIDE LESSON PLAN | 9781404564268 | 1 |