The Why Behind the What in Educational Technology
Published July 20, 2015
---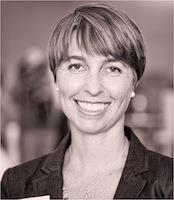 Dr. Shawn Mahoney, Chief Academic Officer, McGraw-Hill, School Group recently had the opportunity to provide her thoughts on the "why" behind the "what" matters in educational technology for EdNET Insights.
Dr. Mahoney states:
Our purpose in education is aspirational. The word itself has roots in Latin, meaning to lead out. The aim of education is to help individuals reach their full potential. Education is a passport to a better future—a key to unlock personal choice.
In an age where technology, policy, culture, and knowledge meet, it is our job to put them into context in a holistic system to support the potential of every learner. Technology in and of itself isn't the thing. Purposeful technology is.
We must remember why we do the work. Technology is when students click around in a science simulation just because we can build it digitally. Purposeful technology is when students are immersed in an augmented environment that allows them to create hypotheses about why the fish are dying in a contaminated pond and then allows them to test their hypotheses using variables in the system.
The entire context for a learning ecosystem must be flexible as no two learners or educators have the exact same set of needs. Our ecosystems must lead with the learning. Learning science in service of the art of teaching is the aim.
Read the full piece from Dr. Mahoney—Lead With Learning: Why Purpose Can Save Educational Technology.