Blended Learning with Catlin Tucker
Published July 20, 2020
---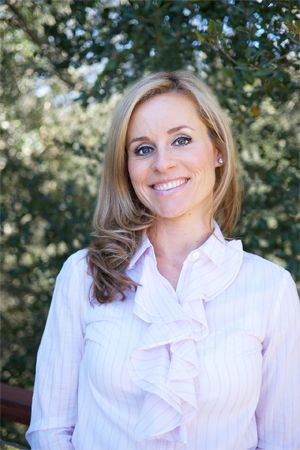 Meet Catlin Tucker. Catlin is an accomplished author, blended learning expert, and teacher, who is passionate about integrating technology in the classroom. In our upcoming six-part video series presented by StudySync®, Catlin invites you into her classroom to show you how using technology and blended instruction can make a difference for your secondary ELA students.
But first, we invite you to get to know Catlin!
Tell us a little bit about yourself.
Catlin: I earned my BA in English from UCLA and my English credential and masters at UCSB. I've been teaching for 15 years. I currently teach 9th and 10th grade English language arts at Windsor High School in California where I was honored to be named Teacher of the Year in 2010.
In 2012, I published my first book titled Blended Learning in Grades 4-12, which has become a Corwin bestseller. I published a second book Creatively Teach the Common Core Literacy Standards with Technology in 2015. My latest book, Blended Learning in Action: A Practical Guide Toward Sustainable Change, will be published by Corwin in August 2016. I also write the "Techy Teacher" column for ASCD's Educational Leadership as well as my own blog, CatlinTucker.com, which is internationally ranked.
I split my time between teaching, writing, and speaking. Teaching is still my favorite job, but I also enjoy training teachers in the United States and internationally on blended learning.
What first interested you in blended learning?
Catlin: I was on maternity leave with my first child and decided to teach online, college-level writing courses. Teaching in an entirely online environment was an interesting challenge. I appreciated many of the aspects of online learning, particularly the power of asynchronous discussions to give every student a voice. I also recognized the challenges of teaching exclusively online. After my year as a stay at home mom came to an end, I was excited to take the best parts of online learning and weave them into my very traditional, very low-tech classroom. I hoped that a blended approach would encourage my reluctant learners to take a more active role in the classroom.
Describe an "a-ha" moment you had when introducing blended learning to your classroom.
Catlin: The night I posted my first online discussion question the first 3 students to respond, within 20 minutes, were students who never talked in my class. I was stunned. These kids clearly wanted a voice in my class, but I had not given them a comfortable place to do so. This moment was a game changer for me.
What are the blended learning components that add the most value to your classroom?
Catlin: My favorite aspects of the blended classroom are my ability to work more closely with students–individually and in small groups, in person and online. I am able to shift the focus from me to my students. The classroom belongs to them. It is a space where they communicate, collaborate, research, problem solve, and create together. The blended classroom is also one where the learning never ends. Learning is no longer limited to a physical space or finite amount of time. It is continuous.
What changes have you seen in your classroom since introducing a blended approach?
Catlin: Increased engagement is the biggest change that's occurred in my classroom since I embraced blended learning. When I entered the teaching profession at age 22, I was not prepared for the reality of teaching. My students did not want to engage or take risks in the classroom. I remember feeling like I was failing because I could not get them to take an active role in their learning. This changed almost immediately when I began weaving online elements into our traditional classroom. All of a sudden students had multiple avenues to engage with one another and create. They were no longer limited to pen and paper.
What advice do you have for teachers who are thinking about introducing Blended Learning in their classrooms?
Catlin: Think big, but start small. Too often teachers feel they need to make this shift overnight. However, that approach can be really overwhelming. Instead, sustainable change is made slowly. Teachers should find a strategy or technology tool they want to begin with. When they try out a new strategy or tech tool, I remind them to be patient with themselves and embrace failure as a natural part of the learning process. Once they've had some success with that strategy and/or tool, then they can pick up another one and continue to add to their technology tool belts.
Want to hear more from Catlin Tucker? Look for our new video series, "Blended Learning with Catlin Tucker," coming soon.