Setting a Foundation for Life Long, Cross-Curricular Success With Wonders
Published January 12, 2016
---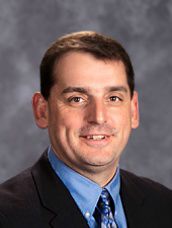 As elementary school principals, our main undertaking is to ensure academic achievement and success for all students. Principals wear many hats throughout a day, but every day we must maintain a laser-sharp focus on student achievement. This must be the underpinning for all decisions we make. I take this job quite seriously, and with the implementation of Wonders as our English Language Arts program in my school, I am seeing student achievement rise consistently over time.
Two years ago, the administrators and teachers in my district decided to explore potential English Language Arts programs. We began by conducting a massive search for a program that would provide us with the tools that would meet the literacy needs of our particular students and increase student achievement. As highly effective educators, we know that improving student literacy is the basis for student success in all curricular areas. We truly understand that success in other subjects, such as math, science, or social studies, must begin with a solid foundation of literacy skills, specifically skills related to reading and writing. After we completed our exhaustive search and analysis of potential programs, we chose Wonders. Now, the Wonders program is providing our students with that core, literacy-based foundation. And while student literacy skills have improved, of course we have seen a significant growth in overall academic achievement for our students.
Wonders includes the right combination of teacher-guided instruction, technology-based activities, and guided practice to allow each student to use the gifts he/she has to understand the concepts. We know we live in a technological society with students coming to school with more tools than ever before. The Wonders program not only provides the appropriate amount of balanced work overlapping into many areas, but the program also provides a means to assess acquired skills and deficits. These deficits must be addressed on an individualized basis to make sure concepts are mastered and developed at the right pace.
Truly, the main way we have seen the success of the integration of the Wonders program is through the work of our teachers. As educators, we know that real student achievement is improved only with a highly effective teacher. As we have heard and said many times, it's not about a program. It's about the teacher's ability to incorporate a quality program like Wonders and thus making it a tool for continuous learning for all students. I have the privilege of watching professional teachers use this program daily in a way that all can feel success. To observe such quality teachers and professionals embrace a tool and work round the clock with such passion and energy is really an awesome part of my job.
As experienced and seasoned educators, we all know that we must embrace the idea that each student deserves a chance to receive a quality education given to them by quality educators every single day. Students deserve teachers who care and work toward a common goal of student achievement. Wonders has given the students in our district opportunities to expand their academic success and grow in boundless ways. I look forward to watching the journey each one of our students takes to build his/her foundation for future success and then seeing that success come to fruition in the years to come. There really is no better feeling as an educator than seeing a child acquire knowledge and skills and then foster those skills across all curricular areas and throughout their lives. Isn't that the true definition of student achievement and success?
Learn more about how Wonders is combining research-based instruction with new tools to meet today's literacy challenges.