The McGraw-Hill K-12 Tennessee Science Program helps you to cultivate curiosity and success in the classroom with your students, for a strong foundation today that leads to future success in STEM-related careers.​
McGraw-Hill strives to meet the increasingly rigorous Tennessee State Standards. We continue to innovate and enhance our proven programs to keep you positioned for success in this ever-changing environment. Check out our Tennessee science programs below.​
Plan for Success
LearnSmart® is a proven adaptive learning program that helps students' success by providing a personalized learning path that's based on their responses to questions, as well as their confidence about the answers they provide. Using revolutionary adaptive technology, LearnSmart® builds a learning experience unique to each student's individual needs. LearnSmart® gives students an advantage - improving learning outcomes by ensuring every minute a student spends studying is the most productive minute possible.
LearnSmart® with SmartBook® Adaptive Learning Program
Within LearnSmart®, discover Smartbook®, the only adaptive reading experience designed to transform the way students read.
The interactive challenge format highlights content and helps each student identify content they know, don't know, and are most likely to forget.
Learning Resources close knowledge gaps by immediately clarifying the concepts the student finds most challenging.
Teachers receive detailed reports of student progress.
Take Student Achievement to the Next Level with
Assessment is a key element to teaching science. McGraw-Hill eAssessement​ supports you from diagnostic to summative evaluations, giving you the ability to monitor​ students' progress, make data-driven instructional decisions, and motivate your students' academic achievement.​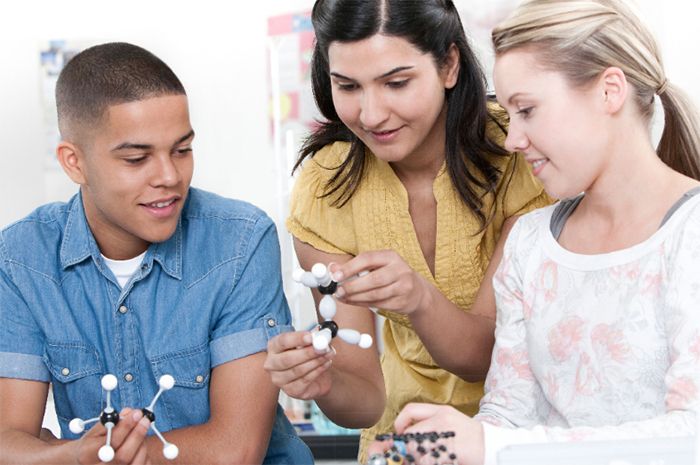 Differentiated Instruction
Differentiation options, strategies, and suggestions are embedded throughout every McGraw-Hill science program at point of use. They include:
Guided questions and readers to appropriately challenge your students
Page Keeley Probes to complete formative assessments
Personal Tutors to explain science concepts
Concepts-in-Motion animations
Dinah Zike's Foldables® to engage every type of learner