New York Social Studies Programs
​
Overview of Social Studies Programs
Prepare the Next Generation of Informed Citizens
Our thoughtful and engaging programs give students a masterful understanding of the past, connect them with the world today, and prepare them for their future as engaged and informed citizens. Encourage further exploration with plentiful resources, integrated critical thinking, and analysis skills that expands student understanding or New York and the world around them.
Featured Social Studies Program
NY Networks Social Studies 6-12
Networks Social Studies 6-12 program is written to follow the New York Social Studies Framework and the New York City Scope and Sequence. Our hybrid program offers print and digital solutions to empower students to experience history, social studies, geography, economics, government, and culture in engaging print and digital formats. This program focuses on critical concepts through presenting and developing Big Ideas, Essential Questions, and Enduring Understandings, while engaging students with interactive maps, BBC videos, time lines and more.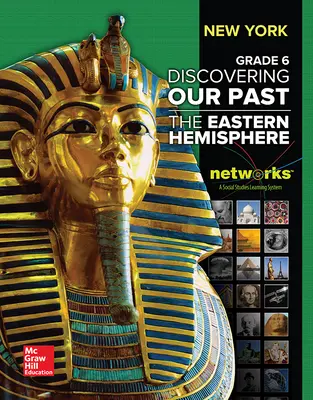 More Social Studies Programs
Impact Social Studies (K–5)
IMPACT Social Studies is student-centered, written to the C3 Framework, grounded in inquiry, and aimed at developing responsible, active citizens. With engaging content geared to today's students, IMPACT is built around groundbreaking social studies pedagogy and research-based strategies to help all students succeed.