McGraw-Hill Launches Connect2, New Innovative Approach to Higher Education Course Design and Management
Published January 24, 2017
---
Connect2 offers pre-built, customizable courses to make the course-building process more effective and less time-consuming for instructors, with a personalized learning environment for students.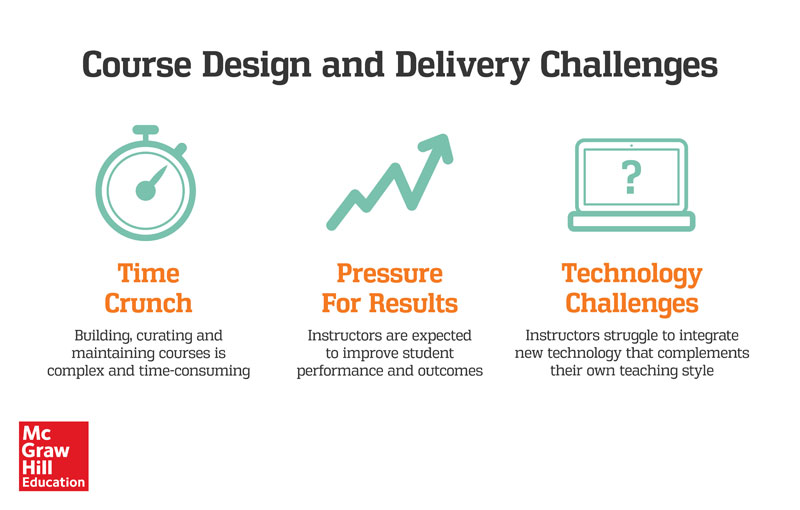 LONDON and NEW YORK (January 24, 2017) – McGraw-Hill, a learning science company, today announced the launch of Connect2, an innovative new course design, management and delivery solution for higher education instructors. Initially available outside of the United States, Connect2 offers instructors a complete, fully customizable course framework to build and manage their courses, together with advanced data analytics and a dynamic adaptive learning system for students.
"At McGraw-Hill, we understand that higher education instructors continue to grapple with many issues related to adopting and using new digital courseware solutions," said Mark Dorman, president of Higher Education, Professional and International at McGraw-Hill. "We know instructors want solutions that not only drive stronger student performance, but are also simple and easy-to-use. With Connect2, McGraw-Hill is delivering a course design and management solution that offers complete, fully customizable and easy-to-configure courses that have been designed by curriculum experts, together with powerful data and actionable insights to improve students' learning outcomes. Over the past few months, we have conducted 10 beta trials, and the response from instructors has been incredibly positive."
Dr. Elena Georgiadou, International Business Lecturer at Loughborough University commented, "I had a great experience using Connect2 to develop and plan my International Business course. The framework is very straightforward and easy-to-use, and it offers a number of well-developed exercises, tests and questions that I could easily incorporate into my course. For the first time, I didn't have to spend hours and hours looking around for additional resources. As a result, I was able to spend more time preparing my lecture notes and focusing on how to make my time with my students more innovative and interactive."
Connect2 is a collaborative environment for instructors and learners that provides instructors with a seamless course design and management system and offers learners a personalized, adaptive learning solution – all to increase learning mastery and help students succeed.
Benefits for Instructors: Easy-to-use, Configurable Course Builder Powered by Data Analytics
With Connect2, instructors are able to reduce the time spent on building and developing courses so they can focus more on higher-level, in-class instruction. Connect2 directly supports instructors by offering:
Complete courses, which have been designed by curriculum experts and are aligned to learning objectives

Courses that are fully customizable and easily configurable, allowing instructors to integrate their own content and pedagogical approach, as well as materials from various sources, including open resources

McGraw-Hill's proven adaptive learning system to deliver advanced data analytics and drive individualized learning mastery and measurable results
Benefits for Students: Personalized Learning
Connect2 also directly supports students through access to McGraw-Hill's adaptive SmartBook, which personalizes each student's learning experience to optimize each individual's mastery of course objectives. Connect2 also provides a number of other resources for students, including:
Videos and simulations, which are tightly aligned to course learning objectives

Practice quizzes and assignments designed to be used as self-study aids to review key concepts

Dedicated group workspaces so students can chat, comment and share files related to their projects

Mobile compatibility so students can access assignments, quizzes and learning resources online
"As the latest addition to our higher education portfolio, Connect2 directly supports instructors by providing them with everything they need to design and manage a course, helping to reduce the stress that often comes with building, vetting, curating and maintaining course content," added Dorman. "At the same time, through our award-winning SmartBook and adaptive learning system, we have seen that this solution can drive significant improvements in learning outcomes and, ultimately, student achievement and success."
To learn more about Connect2, visit www.mheconnect2.com, or visit the McGraw-Hill exhibition space (Stand E420, Hall N18, ExCel London) at Bett 2017.
About McGraw-Hill
McGraw-Hill is a learning science company that delivers personalized learning experiences that help students, parents, educators and professionals drive results. McGraw-Hill has offices across North America, India, China, Europe, the Middle East and South America and makes its learning solutions available in nearly 60 languages. Visit us at mheducation.com or find us on Facebook or Twitter.
Contact:
Nina Chang
McGraw-Hill
(646) 766-3055
nina.chang@mheducation.com