McGraw-Hill Earns 12 Finalist Nominations for 2017 CODiE Awards for Education Technology
Published June 23, 2017
---
The SIIA CODiE Awards Recognize Companies and Products for Excellence in Digital Learning
New York, N.Y. (June 22, 2017) – McGraw-Hill digital products have been named by the Software & Information Industry Association (SIIA) as finalists for the distinguished CODiE Awards in 11 categories this year. In all, McGraw-Hill earned 12 finalist spots for its products, which are used by students and educators in K-12 schools and higher education institutions across the country.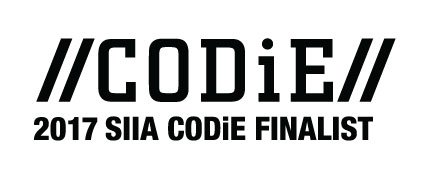 Since 2013, McGraw-Hill has won six CODiE Awards, including Best Postsecondary Learning Content Solution last year for McGraw-Hill Connect®. The company has had a product named a finalist 58 times since 2013.
The SIIA CODiE Awards are the industry's only peer-reviewed awards program. Educators and administrators serve as judges for the first round review of nominees, which determine the finalists. SIIA members vote on the finalist products to select the winners. The winners will be announced on July 26th at the Education Impact Symposium in San Francisco.
The following McGraw-Hill digital products were named as 2017 finalists:
Learning Science Platform (Best Authoring / Development Tool for Teachers)
Access Manager (Best Enterprise Application Integration Solution)
Music Studio (Best Instructional Solution in Other Curriculum Areas)
ALEKS (Best Mathematics Instructional Solution)
ALEKS (Best Higher Education Learning Content Solution)
ALEKS Placement, Preparation and Learning (Best Student Assessment Solution)
McGraw-Hill Connect (Best Data Solution)
Practice Medical Office (Best College & Career Readiness Solution)
Practice Marketing (Best Game-Based Curriculum Solution)
SIMnet (Best Instructional Solution in Other Curriculum Areas)
Practice Operations (Best Virtual Learning Solution)
busuu: A McGraw-Hill Partner (Best ESL, ELL or World Language Acquisition Solution)
About McGraw-Hill
McGraw-Hill is a learning science company that delivers personalized learning experiences that help students, parents, educators and professionals drive results. McGraw-Hill has offices across North America, India, China, Europe, the Middle East and South America, and makes its learning solutions available in more than 60 languages. Visit us at mheducation.com or find us on Facebook or Twitter.
Contacts
Tyler Reed
McGraw-Hill
(646) 766-2951
tyler.reed@mheducation.com