McGraw-Hill Opens New EMEA Headquarters in London
Published February 29, 2016
---
McGraw-Hill Opens New EMEA Headquarters in London
New office advances company's strategy to provide results-focused learning science products, brings digital innovation to life for customers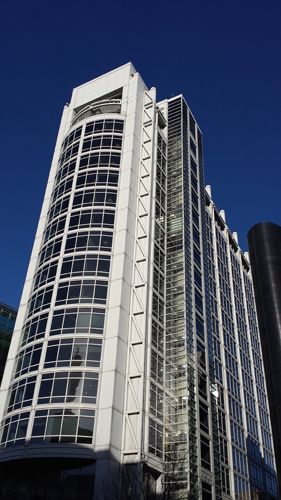 LONDON – February 29, 2016 – McGraw-Hill, a learning science company, today announced the opening of its new EMEA headquarters for the higher education, professional and school markets. The new office is the company's latest initiative to better serve customers in the UK and across Europe, Middle East and Africa, featuring a state-of-the-art lab that replicates the classroom experience and brings personalised learning technologies to life. The new facility will further McGraw-Hill's leadership position in adaptive learning technologies; increase the company's sales, product and marketing capabilities and attract the best talent in the business.
"London will play a critical role in our efforts to improve education through the use of collaborative and adaptive learning science technologies," said Mark Dorman, president of McGraw-Hill's International and Professional group. "London is a power house of technology and innovation, and we are looking to tap into that talent to further improve our education efforts in the UK and global markets. We've taken big strides in transforming McGraw-Hill into a leader in digital education, and this new office is one more step towards that goal."
"We are thrilled to be in London and look forward to hosting many customers and industry events in our new offices," said Kate Holden, managing director of EMEA for McGraw-Hill. "Building stronger relationships with the education community will put us in a great position to better serve their needs and to grow our business".
The new headquarters in London, located at 338 Euston Road, will help strengthen the company's position as an industry leader in education technology innovation. Located in Central London, in the same building that houses other premier technology entities, McGraw-Hill's new Headquarter is within one mile of several major universities including University College London, University of Westminster and Birkbeck, University of London. It is also easily accessible to customers in the north of the country and most international destinations.
For more than 125 years, McGraw-Hill has developed proven educational content and instructional design that is used every day in classrooms worldwide, generating a wealth of insight about how students learn most effectively. Today, McGraw-Hill is offering digital solutions that improve student outcomes through personalized learning technologies such as:
About McGraw-Hill
McGraw-Hill is a learning science company that delivers learning experiences that help students, parents, educators and professionals drive results. McGraw-Hill has offices across North America, India, China, Europe, the Middle East and South America, and makes its learning solutions available in nearly 60 languages. Visit us at mheducation.co.uk or find us on Facebook or Twitter.
Contact:
Nina Chang
McGraw-Hill
(646) 766-2001
nina.chang@mheducation.com