Nominations Now Being Accepted for The 2018 Harold W. McGraw, Jr. Prize in Education
Published September 25, 2017
---
New "Learning Science Research" category added; Pre-K–12 and Higher Education categories now accepting international nominees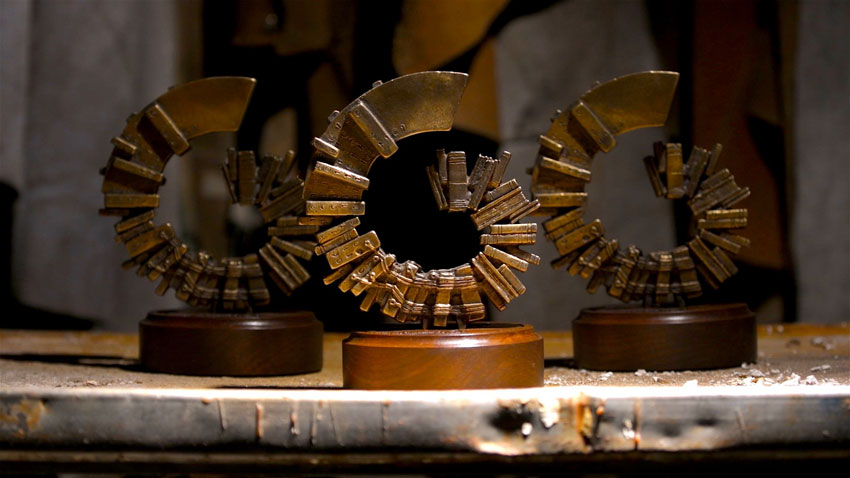 NEW YORK (September 25, 2017) – The nomination window opened today for the 2018 Harold W. McGraw, Jr. Prize in Education, which honors education innovation, and has become one of the most prestigious awards in education since its founding in 1988. The Prize is administered through a partnership between The Harold W. McGraw, Jr. Family Foundation, McGraw-Hill and Arizona State University.
The public will have the opportunity to submit nominations by visiting McGrawPrize.com until November 17, 2017.
Several changes have been made to the McGraw Prize categories for 2018:
Nominations for the McGraw Prize will be accepted in three categories: Pre-K–12 Education, Higher Education and a new Learning Science Research category.
Nominees for the Learning Science Research category improve educational outcomes through learning science research, and are recognized for their sustained, long-term contributions to research that advances our knowledge and understanding of learning in diverse contexts. Learning science includes psychology, cognitive and neuroscience, data science and other disciplines that examine how people learn and how they can learn more effectively.
The former U.S. K-12 Education category has been expanded to include Pre-K in 2018, and the former "International Education" category has been rolled into the Pre-K–12 Education and Higher Education categories, which now accept nominees from around the world.
The Harold W. McGraw, Jr. Prize in Education annually recognizes outstanding individuals who have dedicated themselves to improving education through new approaches and whose accomplishments are making a difference today. Honorees receive an award of $50,000 and a bronze sculpture designed by students from Arizona State University. They also will be honored at an evening reception during the ASU+GSV Summit in San Diego, Calif., which will be held April 16-18, 2018.
The 2017 Prize winners were:
Chris Anderson, Curator of TED (International Education)
Christine Cunningham, Founder and Director of Engineering is Elementary (EiE) at the Museum of Science, Boston (K-12 Education)
Sandy Shugart, President of Valencia College (Higher Education)
Other past Prize winners include:
Geoffrey Canada, President and CEO, Harlem Children's Zone, Inc.
Sal Khan, Founder of the Khan Academy
Wendy Kopp, Former President and Founder of Teach for America
Andreas Schleicher, Director for Education and Skills and Special Advisor on Education Policy to the Secretary-General at the Organisation for Economic Co-operation and Development
Sakena Yacoobi, CEO of the Afghan Institute of Learning
"The Harold W. McGraw, Jr. Prize in Education has honored some of the most innovative and forward-looking leaders in education in the nearly three decades since the Prize was created to honor my father," said Harold (Terry) McGraw III, former CEO and Chairman of the Board of The McGraw-Hill Companies. "I'm excited about the changes being made this year, including the addition of the Learning Science Research category. They are evidence of how the Prize continues to evolve as the education landscape changes."
"As all of us in education strive to unlock the full potential of each learner, it's important that we recognize the innovative, courageous and tireless leaders who are making a difference in people's lives," said David Levin, President and CEO of McGraw-Hill. "Our hope is the McGraw Prize winners will inspire future leaders to continue the important work of helping students succeed."
"The Harold W. McGraw, Jr. Prize in Education celebrates innovators in education who have dedicated themselves to increasing human potential by improving education through technology, methodology, leadership and passion," said Dr. Michael M. Crow, president of Arizona State University. "As a model for the New American University, we are honored to be part of a prize that illustrates ASU's commitment to excellence, access and impact in everything it does."
For updates on the Prize and news from past winners, connect on Twitter at @McGrawPrize or follow the conversation at #McGrawPrize.
About The Harold W. McGraw, Jr. Family Foundation
The Harold W. McGraw, Jr. Family Foundation is a Connecticut-based, not-for-profit private foundation whose primary mission is to improve the lives of others by thoughtful grant making focused on education, youth services, community health and medical research.
About McGraw-Hill
McGraw-Hill is a learning science company that delivers personalized learning experiences that help students, parents, educators and professionals drive results. McGraw-Hill has offices across North America, India, China, Europe, the Middle East and South America, and makes its learning solutions available in nearly 60 languages. Visit us at mheducation.com or find us on Facebook or Twitter.
About Arizona State University
Arizona State University has developed a new model for the American Research University, creating an institution that is committed to excellence, access, and impact. ASU measures itself by those it includes, not by those it excludes. ASU pursues research that contributes to the public good, and ASU assumes major responsibility for the economic, social, and cultural vitality of the communities that surround it. Under the direction of its president Dr. Michael Crow, ASU has emerged as one of the most progressive global education institutions worldwide. Learn more about this top-ranked research university.
Contact
Tyler Reed
McGraw-Hill
(646) 766-2951
tyler.reed@mheducation.com
Carrie Lingenfelter
EdPlus at Arizona State University
(480) 884-1541
carrie.lingenfelter@asu.edu
Eileen Gabriele
The Harold W. McGraw, Jr. Family Foundation
(201) 634-1461
Eileen@gabrielegroup.com