Learning Science Advisory Board
Robert Ubell
Vice Dean Emeritus, Online Learning at NYU School of Engineering, NYU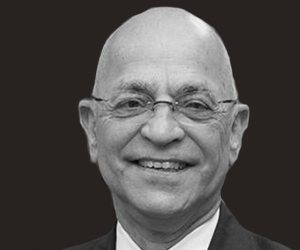 Robert Ubell is Vice Dean Emeritus, Online Learning at NYU School of Engineering, where until recently he headed the school's e-learning unit, NYU Tandon Online, ranked No. 8 by US News & World Report's online graduate engineering programs. He is a recipient of the highest honor given for individual achievement in digital education, the A. Frank Mayadas Leadership Award. Earlier, as Dean of Online Learning at Stevens Institute of Technology, he launched WebCampus, which has won numerous awards for quality online education.
In his publishing career, Ubell was editor of the national, award-winning New York Academy of Sciences monthly, The Sciences; American publisher of the premier British science weekly, Nature; and founding publisher of Nature Biotechnology. He is the author or editor of 27 books and nearly 70 scholarly articles, as well as executive editor of the Cambridge Survey of Linguistics, Oxford Encyclopedia of Weather and Climate, and editor of the multi-volume American Institute of Physics series, Masters of Modern Physics. He is the editor of Virtual Teamwork (Wiley, 2010), and his most recent book is Going Online (Routledge, 2017). He writes regularly for IEEE Spectrum and Inside Higher Ed.
He has participated in numerous corporate and nonprofit boards, including the National Academy of Sciences, National Research Council and National Academy of Engineering, and he is currently president of the Board of the Parkinson's Unity Walk. Ubell has been the principal investigator of nearly $3 million in grants from the National Science Foundation, Sloan Foundation, IEEE Foundation and McGraw Hill, among other sources.
He has been a guest lecturer at MIT, Columbia's College of Physicians & Surgeons and University of Rochester, among other colleges and universities. He is a Fellow of the Online Learning Consortium and a Member of the Council of the Chongqing (China) International Exchange Association. As a member of the Online Learning Task Force of the Board of Regents, New York State Department of Education, he serves on the Advisory Board of Online Learning, the journal of the Online Learning Consortium.
Published Articles & Research