Five Reasons to Value Technology in Higher Education
Published October 31, 2016
---
There are compelling reasons why technology should be at the center of the modern college learning experience.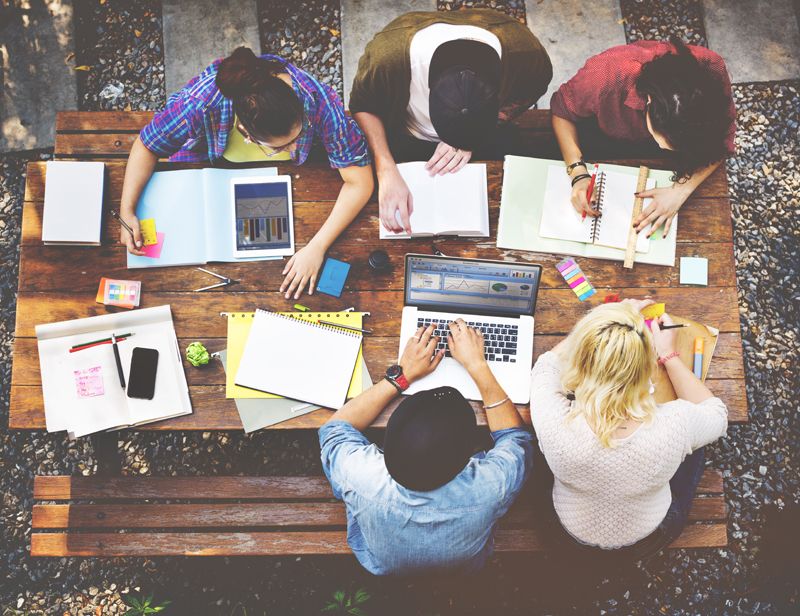 One of the benefits of being CEO of a learning science company like McGraw-Hill Education is getting the chance to visit colleges and schools, and to meet inspiring instructors and students.
For months, I'd been hearing about the great things happening at Harper College, a community college north of Chicago that has been using our adaptive learning and assessment platform ALEKS PPL to reinvent how they ensure students are prepared for day one of college. I recently visited there and gained a renewed appreciation for what a powerful role technology can play in helping educators drive change.
ALEKS PPL is a program that reimagines the traditional – and often ineffective – placement test, incorporating adaptive technology to help students relearn and refresh knowledge before being assessed for placement into math courses. I learned that since the program's implementation five years ago, Harper College has seen the proportion of students placing into college level math increase from 45.8% to 74.5%.
Additionally, I got to hear about some of the less predictable ways that this technology has helped students become successful. Harper College's math chair Chad Taylor told me about one case in which the platform had helped him identify a student who had high-level math comprehension but had a language barrier. Seeing the data prompted a conversation with the student, where Chad offered to move him into a more advanced course. It turned out the student did not need to take this math course for his refrigeration and air conditioning certificate, and that he was taking the class for fun. As of this week, the student has completed over 90% of the course, and Chad plans to offer him a final exam next week so he can finish the semester ahead of schedule.
Needless to say, I was impressed – so much so that Chad is joining me on a panel at SXSWedu this coming March, where we'll be discussing the relationship between remediation and retention. I can't wait to hear about what other insights Chad might have to offer by then.
The potential for technology to help positively transform every student's academic experience simply cannot be understated. Across countless industries – from communications and transportation to entertainment and food delivery – we have seen technology's incredible ability to accelerate valuable ideas, reaching more people and having greater impact.
Technology has made significant inroads on college campuses in recent years. In fact, according to our latest Digital Study Trends Survey, we found that four out of five of college students find digital learning technology to be helpful in improving their grades. That's great news, because if used the right way, technology can help to improve the lives of countless students in much the same way that it did for those at Harper College.
At its best, meaningful, purposeful technology enables us to create personalized learning experiences that are tailored to individual students' needs, helping them learn in the most effective way possible.
There are strong reasons why technology should be central in our efforts to improve learning for today's higher education students:
Technology can provide adaptive and personalized learning paths that lead to improved learning outcomes

Faculty can better focus their instruction by using an enhanced learning feedback loop that provides more insight into their students' progress and information about how well they are grasping material

A more efficient instructor-student workflow saves time for both students and educators

At the institutional level, technology is helping to improve student retention rates, as a result of real-time measurable learning outcomes

Digital materials offer students greater affordability
As a learning science company, we are not just obligated but committed to tackling today's challenges in higher education. We use the approach we've developed – a powerful combination of an open ecosystem, proven content based in research, adaptive technology and data-driven learning – to help us stay focused on enabling students to achieve academic success. And if we stay focused on helping students complete courses and graduate, while leveraging the power of technology, then institutions like Harper College will continue seeing excellent results.
This article originally appeared on LinkedIn Pulse on October 19, 2016 and can be viewed here.