Three Pieces of Advice for 2017 Graduates
Published June 22, 2017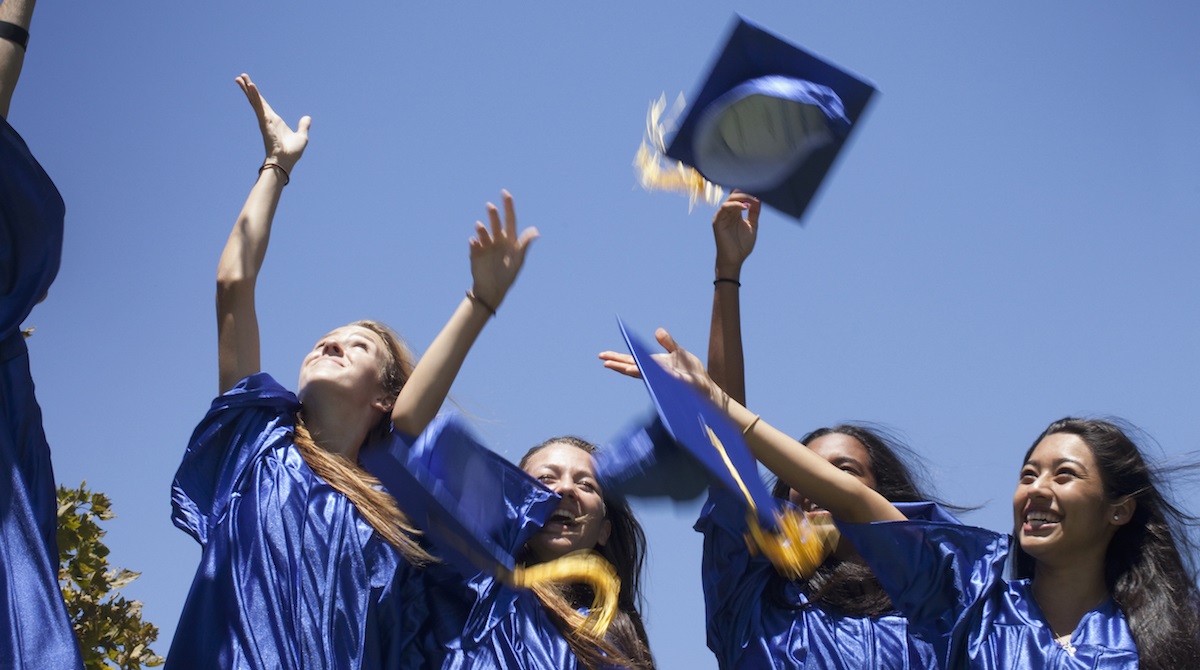 My family and I have a particularly busy graduation season ahead of us. I have three sons and this year each one is graduating – one from high school here in the U.S. and the other two from college in the U.K.
The excitement has caused me to reflect back on my own formal education and what I have learned in my career. Here are three things I wanted to share with them and with you:
Never stop learning.
What I didn't recognize when I graduated from college was that I was still at the beginning of my journey of learning. Today, more than ever before, learning is a lifelong adventure. It has to be, given the pace of change in the workplace. It's estimated that 65 percent of students now entering elementary school will end up working in jobs that don't exist today. That means that as the workplace evolves, we all should constantly re-train and build new skills. And don't just focus on so-called vocational skills – drama and history can be really useful! Your degree is just a starting point.
Don't run from change. Embrace it.
It's important to have goals, but for most of us (myself included), the journey of life takes you in unexpected directions. My life has taken me from Zimbabwe to the U.K, to an infantry regiment of the British Army, to college, then consulting, graduate school and manufacturing and then CEO jobs in technology and media. I've worked across four continents and many countries. Three years ago, I started at McGraw-Hill. I hadn't planned to work in education – but the winding path of life brought me here to New York and to this special company full of great employees who every day do their best to unlock the full potential of each learner. And I'm loving it. The best change is often unplanned.
Give back.
Empathy is hardwired into us as humans. Not only does giving back promote a more empathetic and sustainable society, but it's also good for your mental and physical health. Studies show links between giving back and lower blood pressure, longer life, lower levels of stress and improved self-esteem. And you don't need to be wealthy to make a difference. Care and love are not like a bank balance – you won't run them down by giving them. Indeed, you will find you have more to give. Volunteer in your community. Support an aging relative. Read to kids at a local childcare center. Every effort, no matter how small can have a huge impact.

Congratulations to those of you who are graduating (or have a family member walking across the stage). The world is yours for the taking!

This article originally appeared on LinkedIn on May 25, 2017 and can be viewed here.