Preparing for Content and Instruction in the Digital Learning World
Published June 15, 2015
---
Changes in K-12 content and teaching methods highlight the demand for flexible, blended learning solutions
At McGraw-Hill we apply learning science to develop powerful digital tools and content, but we know that many K-12 classrooms still rely on blended learning.
One of the major themes at last week's Content in Context conference was the digital transformation affecting all aspects of the education industry -- especially content and instructional practices. Chris Willig, our School Group president, joined an EdTech Reality Check panel with industry experts and education administrators. The Content in Practice-​themed conversation focused on the changing education market expectations driven by the demand for digitized content and practical ed-tech.
"The process of developing edtech isn't about the sizzle and spice but about creating purposeful technology…we need to respect the teacher workflow and the process in the classroom," said Willig during the panel -- a quote featured in a CIC top moments recap from the Association of American Publishers (AAP).
Chris Willig was also announced as a recipient of the Lamplighter Visionary Award by the AAP. The AAP website highlights Chris' personal commitment to education, saying "Chris Willig is a trailblazer, advancing STEM education and making sure all educators and students have access to exemplary professional development and learning resources." Bill Goodwyn of Discovery Education and Anthony Salcito of Microsoft Worldwide Education were also announced as 2015 Visionary Award winners.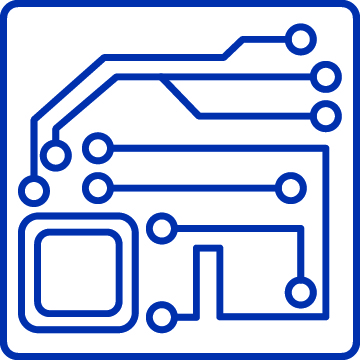 Heath Morrison -- our Senior Vice President of Government Affairs and Education Policy -- joined Chris for a discussion with IT news outlet
StateScoop
about McGraw-Hill's
transition to the digital market
. Chris and Heath spoke to the need for adaptability and flexibility among participants in today's learning ecosystem. "If a kid is going to learn better using one-third of the time McGraw-Hill resources, one-third of the time teacher-created materials and one-third of the time some OER … I celebrate that," Willig said. "It's astounding how many schools still don't have the infrastructure," added Morrison about the digital conversion challenges still facing many districts.
The 2015 AEP REVERE Awards winners were also announced during Content in Context. StudySync, our all-digital K-12 literacy learning platform was named a finalist for best digital whole curriculum solution, and Everyday Mathematics 4 received the 2015 REVERE Award in integrated marketing for the 'Backstage With Everyday Mathematics 4" campaign. The campaign highlights the process of reimagining the program's content, student experience, and instructional tools for success in today's classrooms.