Five Lessons About the Art of Teaching in K-12 Education
Published August 4, 2017
---
Blog Series Highlights Educator's Views on K-12 Teaching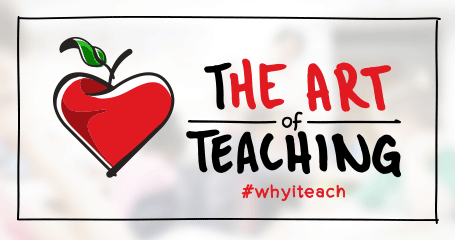 Throughout the year our School team has been gathering blog articles written by K-12 teachers, technologists, and leaders as part of the
Art of Teaching
project on Medium. This diverse collection of ideas and viewpoints was created for educators by educators to inspire, inform, and aid in professional development.
With topics ranging from classroom tips for new teachers to advice on leading school-wide digital transformation, the Art of Teaching project is a great resource for navigating the ever-changing world of preK-12 education. We hope it also serves as a platform to help teachers share their voices and connect with each other!
From this year's Art of Teaching guest posts, here are five lessons all teachers can apply during the upcoming school year and beyond.
Check out the rest of our School team's The Art of Teaching project here.