How to Enjoy SXSWedu 2015 From Start-to-Finish With McGraw-Hill
Published March 8, 2015
---
March 9 - 12 | SXSWedu is one of the fastest-growing educational festivals in the world as well as a nexus for ed-tech aficionados, tech-savvy educators, and inspired startups. At McGraw-Hill we're thrilled to return as a key sponsor and supporter for SXSWedu 2015!
Here's a breakdown of all the different ways to connect with us if you're lucky enough to be in Austin this week:
Before you get there...
Connect with us & other SXSWedu regulars on social media. Check out hashtag #SXMHE on Twitter and Instagram for updates from the McGraw-Hill team, and follow #SXSWedu for live updates from the entire SXSWedu community. Also make sure to sign-up for the SXSWedu eNewsletter to get daily updates and highlights from the festival.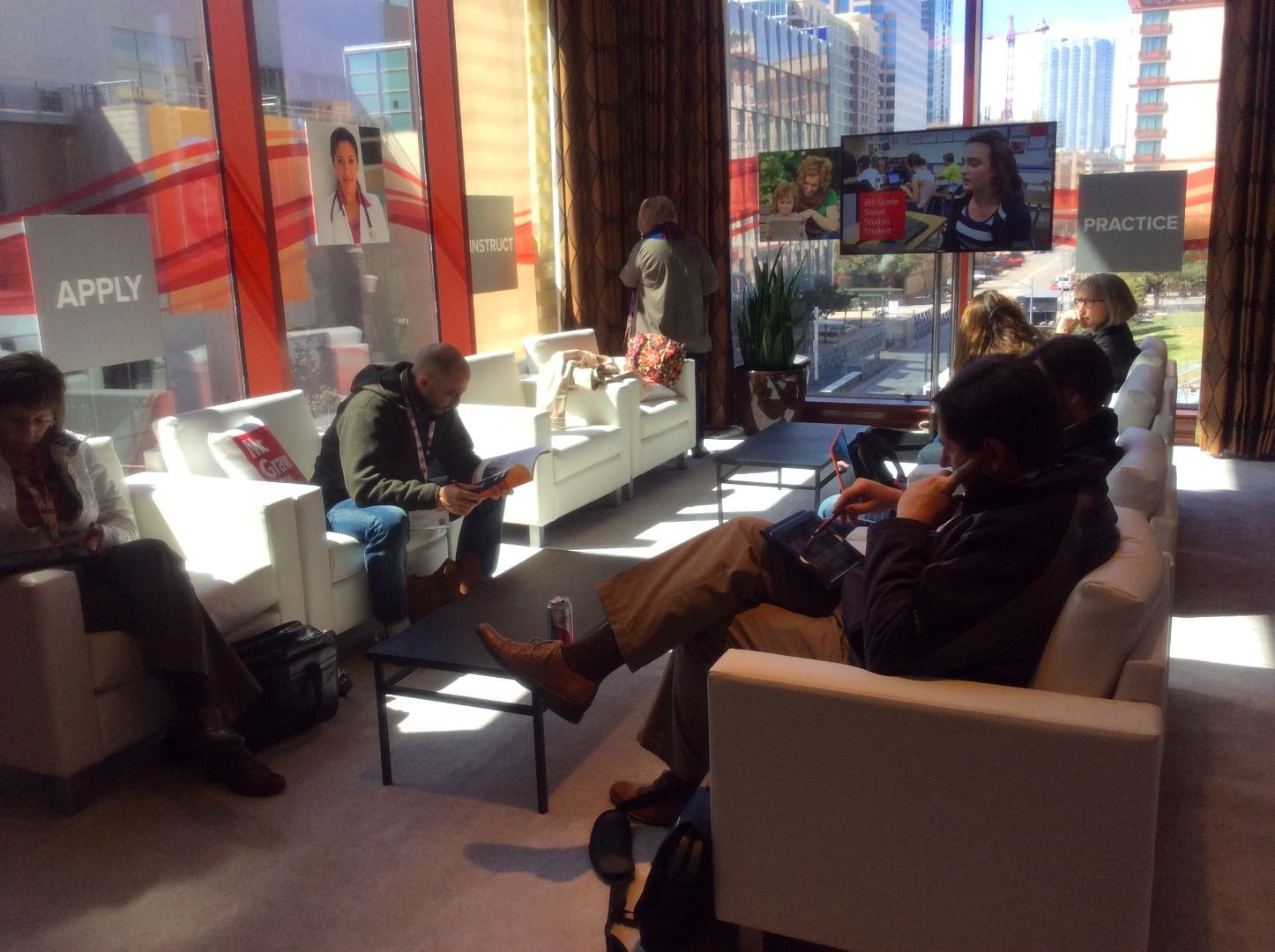 As soon as you arrive...
Download the McGraw-Hill Education-sponsored
SXSWedu app
to help make the most of your SXSWedu experience. Browse the
schedule
of events and speakers, create and update your own itinerary, and access maps to make sure you don't miss a minute of the action!
Once the conference begins...
Make sure to attend our sessions to learn how we're using the science of learning to improve educational outcomes.
When your batteries (yours OR your device's) start to run low...
Back by popular demand, this year the McGraw-Hill Lounge returns to room 406 of the Hilton, Austin. Our relaxing lounge will be open throughout conference hours so you can take a break to recharge and catch up on email, enjoy a free snack or drink, take a look at our latest digital solutions, and register for our SXSWedu FitBit Sweepstakes!
As Day 2 starts to to wind down...
Stop by our Lounge 3-4pm CST on Tuesday, 3/10 for an exciting live Twitter chat & takeover with our Chief Digital Officer, Stephen Laster, and Digital Learning Day founder Tom Murray of the Alliance for Excellent Education. Join the conversation using hashtag #SXMHE to discuss New Challenges & Opportunities in K-12 Ed-Tech.
When you're getting ready to enjoy the SXSWedu nightlife...
3/9 at 5:30pm CDT -- Jump-start your first exiting evening in Austin with free beverages and hors d'oeuvres at the launch party for our all-new Connect digital teaching and learning environment. 3/11 at 7:00pm CDT -- Start the last night of your SXSWedu experience in-style with food, drinks, and plenty of inspired ed-tech conversation at our closing reception.
Once you arrive back at home...
Keep the ed-tech inspiration going strong and put your favorite new ideas into action with Digital Learning Day 2015; a worldwide celebration of digital teaching and learning led by the Alliance for Excellent Education. Also visit the newest section on our website at www.mheducation.com/ideas for white papers, articles, and more to show how we make the science of learning work for you. Simply.