Four Important Ideas for Educators to Consider This School Year
Published September 14, 2018
---
The thinking around these ideas is shaping the future of education.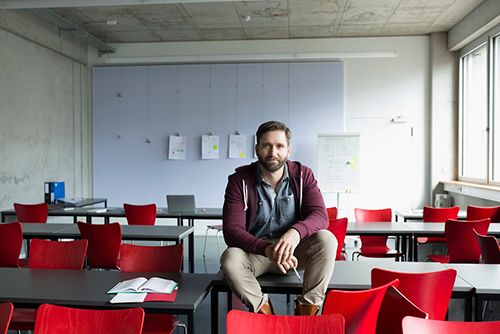 This month, millions of teachers, students, and faculty are returning to schools and universities in the U.S. and around the world. As another school year begins, here are four key topics that are influencing tools, policies, and practices across preK-12 and higher education.
Affordability
With the total cost of college continuing to rise, issues around affordability are increasingly important in every facet of higher education. A recent study found student spending on college course materials has declined significantly in the last decade, but creating real value in education is about more than just lowering the cost of course materials. Learning technology can significantly improve outcomes while giving students greater flexibility and control in how they purchase, access, and use educational content. Affordability issues and initiatives now commonly involve collaboration between multiple content providers, distributors, learning institutions, and more.
Learn more:
We recently announced six new textbook rental program agreements >>
Our approach to affordability and outcomes in higher education >>
How Inclusive Access boosts scores while saving students to 70% on course materials >>
Efficacy
Helping students improve educational outcomes is crucially important for a variety of reasons, and educators are implementing new learning tools and solutions and taking expanded approaches to better support students and enhance the learning experience. In doing so, it's critically important for education leaders to understand the research, context and implications of the educational programs they select for their students and classrooms.
Learn more:
An Introduction to Efficacy Research in Education by Dr. Shirin Mojarad >>
Two efficacy studies show benefits for college students using ALEKS adaptive technology >>
PreK-12 Research | Consolidated findings on the effectiveness of our learning solutions >>
Equity
True equity in education means ensuring students of all backgrounds, skill levels, and abilities have access to the right resources they need to learn. For many preK-12 schools and college institutions, achieving educational equity requires rethinking instructional practices, staffing, funding allocations, and more. As part of these efforts, educators are focused on creative problem-solving and working in cross-functional roles and teams to develop effective, multi-faceted strategies that will help remove barriers to educational equity and improve learning outcomes for all students.
Learn more:
Technology with purpose can help create equitable learning opportunities for all students >>
How equity and social emotional learning are connected >>
Opening new pathways to equity through dynamic partnerships & technology >>
Social Emotional Learning
A steadily growing body of research points to the importance of nurturing students' social and emotional learning (SEL) skills and development, beginning at early elementary levels and also in later grades. As a result, more and more teachers have become focused on educating the "whole child" and are teaching SEL skills alongside standard academic curricula in their classrooms to provide their students with a more dynamic and comprehensive learning experience.
Learn more:
What is Social and Emotional Learning? >>
A new initiative with Sesame Workshop bring social emotional learning into classrooms >>
How technology can help accelerate social emotional learning skills >>