Challenges and Opportunities Abound for Community Colleges in 2018
Published May 2, 2018
---
New Survey Reveals Perspectives and Trends Impacting Two-Year Colleges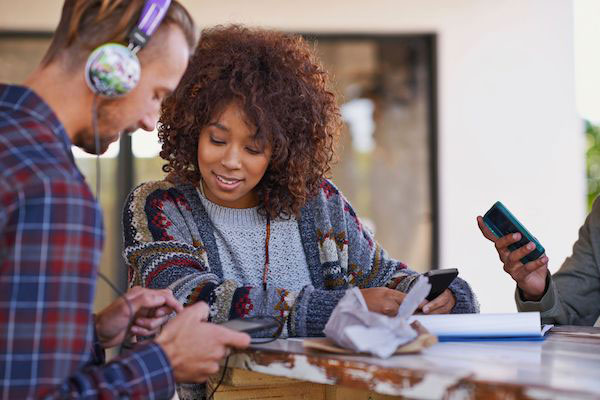 Community colleges fill an invaluable niche in the education world. Often serving as a local and cost-effective higher education opportunity, community colleges frequently support a diverse study body and provide a range of courses and degree offerings. Each year, over 5 million students and working adults enroll in community colleges to further their education and professional skill sets.
To learn more about the current state and future of U.S. community colleges, we recently sponsored Inside Higher Ed's 2018 Survey of Community College Presidents, conducted by Gallup. Here are three key findings that illustrate both the challenges and opportunities facing two-year learning institutions today.
Student Enrollment
The number of U.S. high school students graduating has stabilized at an all-time high, but the majority (57%) of presidents surveyed reported declining recent enrollment at their community colleges – and less than a quarter (22%) reported an increase. More than two thirds (68%) of surveyed community college presidents identified enrollment management as a major challenge.
It's becoming increasingly important for community colleges to partner with secondary education providers to offer college credit programs and provide outreach to attract new enrollees. Many schools are also expanding their online course offerings and recruitment efforts for adult and nontraditional learners.
Finances
71% of presidents surveyed cited financial matters as a major challenge at their institutions. Declines in annual enrollment have had a big impact on funding, and community colleges are scrambling to make up the difference. As a result, fewer school presidents (27%) now report being able to keep tuition rates flat vs. previous years. 87% of community college presidents also predict continued growth in tuition-free college programs. 76% of presidents indicated they believe that free college programs are having a positive impact on the way their schools are viewed by the local community.
By creating additional support resources and programs to help students finance their educations, community colleges can help address the problems of declining enrollment.
Completion and Transfer
Most enrolled community college students have specific goals in mind, whether it's completing an associate's degree or transferring credits for a four-year school. 90% of presidents surveyed believe the lack of a clear pathway to transferring credits significantly impacts how many community college students go on to graduate at four-year universities. Over two-thirds of respondents indicated there is faltering interest by public and private four-year schools in supporting and accepting community college transfer students. The lack of a clear pathway for transferring credits to earn a bachelor's degree is both a recruiting challenge and a student engagement inhibitor for many schools. However, many presidents (45%) also pointed to a lack of attractive programs at local colleges as a limiting factor in how many community college students go on to pursue four-year degrees.
For a full discussion of the results of the 2018 Survey of Community College Presidents, join the upcoming May 22, 2018 webinar with Scott Jaschik and Doug Lederman of Inside Higher Ed's editorial team. Sign-up here.