Aligning Ed-Tech Development With Key Standards in Open Learning
Published March 10, 2016
---
Standards for content, access, and interoperability support sustainable technology development at McGraw-Hill.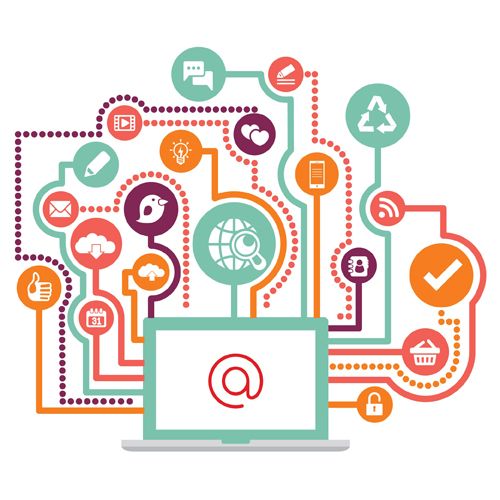 At McGraw-Hill we use the power of data and learning science to develop solutions for an increasingly open ecosystem of educational technology. Software built on open standards has the potential to enable educators from early elementary through college to increase engagement, elevate grades and pass rates, and create highly personalized learning experiences to provide a better learning experience for all students.
In contrast to more traditional digital learning systems with predetermined resources and learning pathways, 'open' systems assume that educators will want the ability to harness an array of ed-tech tools and content to create truly customized solutions. In order to accomplish this, effective open systems must work towards adopting uniform and globally-recognized standards in several areas.
Identity – Identity affects how users login to learning tools and systems. A uniform user identify protocol (OpenID) allowing learners to use the same digital identity/credentials across multiple systems without having create new profiles on each one. The Open ID Foundation is the worldwide governing body of the OpenID protocol and infrastructure standards.
Authorization – Authorization standards allow open tools & services to securely exchange user data. A standardized authentication protocol enables secure access to protected web resources so that services and information can be exchanged between open system clients and hosts without compete website access or manual authorization. This allows customized client learning environments to have powerful 3rd party tools and services working seamlessly in the background. The OAuth 2.0 Protocol is maintained in collaboration with the Internet Engineering Task Force (IETF).
Learning Tool Interoperability (LTI) – LTI standards connect rich learning tools with learning management systems (LMS) and platforms. Having consistent user experience and technical requirement for learner-facing digital tools enables easy and consistent integration into different platforms. The IMS Global Learning Consortium is the steering body for LTI governance in open learning systems. In October of 2015 McGraw-Hill became one of the first organizations to have a digital education platform achieve the Caliper Analytics Certification for learning tools interoperability.
Assessment Interoperability – Assessment interoperability provides a consistent testing experience across technologies and devices. Establishing a common vocabulary and set of user experience standards for educational assessments ensures that data is consistent and meaningful and can be applied seamlessly across a variety of open learning systems. The Assessment Interoperability Framework is a set of assessment interoperability standards maintained by the Common Education Data Standards initiative by the U.S. government.
Analytics Data Interoperability – Data interoperability supports consistent data analytics processing and formatting. This allows for the consistent measurement and evaluation of learner data across different systems. The Caliper Learning Analytics Framework is a learning data analytics standardization initiative led by the IMS Global Learning Consortium.
Content Packaging/Interoperability – Content packaging and interoperability standards enable instructional content to be consistently repurposed and integrated across multiple delivery platforms while providing a consistent end-user experience. The IMS Global Learning Consortium is centrally involved defining standards for Next Generation Open Digital Content and Assessment.
McGraw-Hill's development teams maintain a continual awareness of open learning standards and processes. By doing so we can help assure that our technology platforms and content will enable the educators of today and tomorrow to craft truly personalized learning experiences that can improve outcomes for all learners.