11 Ways to Maximize Your Career in 2018 – Advice from the Experts
Published January 4, 2018
---
Take charge of your professional future with these tips from our monthly #MHECareers chats.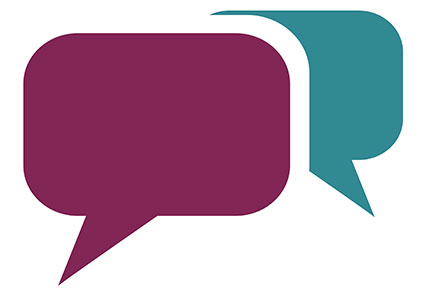 We're focused on having a company culture where all employees can achieve their full potential and job satisfaction. Our recent Future Workforce Survey showed that the expectations of new workforce members are evolving, and the most attractive potential employers have to meet employees' desire for flexibility and social good as well as material needs like salary and benefits.
By better understanding today's job candidates and following best practices in hiring and human resources, companies like McGraw-Hill can provide an enriching work atmosphere and fulfilling experience for all employees. To help achieve this, the Culture & Talent team hosts monthly live Q&A chats on Twitter called #MHECareers with panels of some of the leading voices in career development, human resources, and professional learning.
Whether you're a new job hunter or established professional, here are 11 useful tips on maximizing your career in 2018 and beyond from a year's worth of lively #MHECareers chats.
Make sure to follow our Culture & Talent team at @mhecareers, and check out highlights from this year's chats below! Expand your own professional network and stay up to date with career advice by following any of our 2017 guest panelists.
January: Protecting Your Career in the New Year
@ResumeLezlie
@MeghanGordorov
February: How to Create & Support a Diverse & Inclusive Workplace
@CareerTips2Go
@RIZZARR
@alsernabjj
March: The New Age Resume
@ResumeLezlie
@ProudMaryBoise
@JobSearchAmanda
April: Job Hunting Tips for New Graduates
@Fishdogs
@marenhogan
@williamtincup
May: Mentors: Helping People and Companies Succeed
@rachelesterline
@wesgay
@lkherman
June: The Summer Talk: How to Network Between Vacations
@emiliearies
@BarrettAll
@JulieKantorSTEM
July: How to Find the Perfect Job for You
@QLCareers
@SpeakerShinjini
@JoelRRenner
August: Expanding Workforce Education
@MarkSBabbitt
@writing_guru
@Fishdogs
October: Celebrating Women in Tech: How to Empower & Support Women in Technology Careers
@MercedesSoria
@marionleary
@Mo_Mack
@Ani_Aghababyan
@LalithaAgni
November: Getting Employees Involved During the Giving Season
@AngelaMaiers
@CyndyTrivella
@hrbartender
December: Reset for the New Year: Self-Evaluation and Setting Career Goals for the New Year
@MiriamSalpeter
@Neil_ODonnell
@christine_phd