Game-Based Learning in College: How To Do It Right
Published April 27, 2015
---
A look at the instructor side of game-based learning in college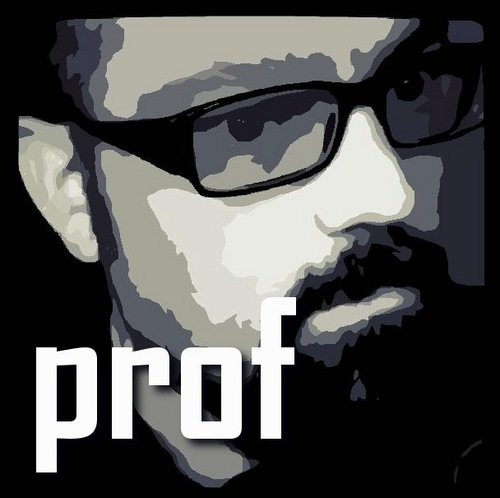 Jason Seitz
has been a political science professor for over a decade and currently teaches Georgia Perimeter College in Atlanta. His courses combine technology with active learning and digital gaming to help diverse groups of students develop critical thinking and 21st century skills as they move through the curriculum.
A growing body of research supports the positive effects of game-based learning (GBL). Jason has been teaching American Government with GBL and our Government in Action software for 3 years now, so we asked him what it's like to use a game-based learning approach in higher education.
What is the biggest challenge to using game-based learning with college students?
JS: One of the biggest challenges I have found has to do with students themselves. It's not incorporating game-based learning into my courses, instead, it's getting the students used to the idea of active and experiential learning. I am also making them use Twitter and an adaptive, digital textbook. My students are often not really used to experiencing active learning strategies and game-based learning. They are used to attending courses where they passively ingest information via a traditional lecture format. So, they are outside their comfort zones a bit when we start the semester.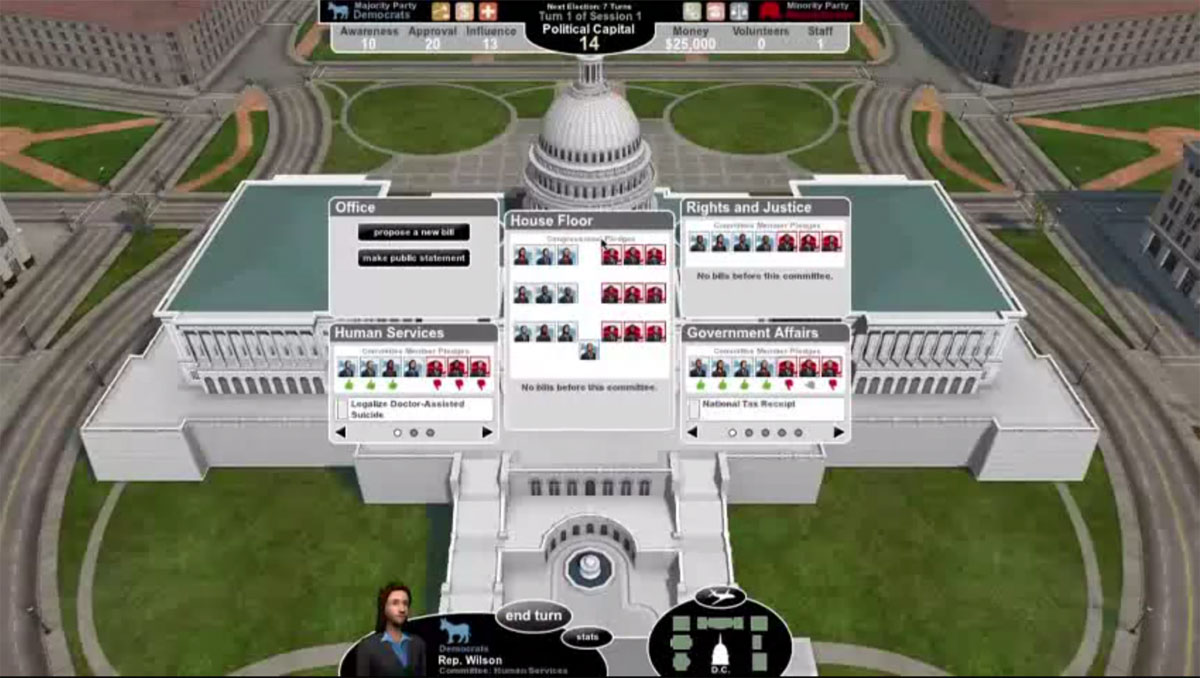 That initial hesitation is worth it though because I am confident of the great learning potential of game-based learning. One of my course goals is to make students more active, engaged participants in their own education - I challenge them to be in charge of what they learn and get out of college.
How did students respond when you first introduced game-based learning in the classroom?
JS: When I tell them they will be playing video games to get a deeper understanding of how our political system works they are a bit hesitant at first. They don't fully believe that it is a "game" after all and that the stakes of play are low, by design. They think I'm tricking them into failing the course by giving them impossible tasks. They are nervous about their initial lack of experience. To help students acclimate I spend a good deal of time in the first couple weeks giving them support and assuring them that I am being forthright with them. The missions we play early in the semester are quite straightforward and meant to show students they can be successful. As they continue to play their comfort grows.
Once they get over the idea that I'm not tricking them -- that it really is a game where experiential, low-stakes learning is the goal -- they definitely get into the strategy of playing the various missions I assign. If students struggle with an aspect of a mission they often will reach out to me via Twitter and we discuss strategy. As a faculty member I can't tell you how rewarding it is to see students grappling with the ideas presented in your course OUTSIDE of class. The game allows me to have students experience and understand the complex and abstract theories that we political scientists understand shape our political system. It provides students with that "A-ha" moment of understanding this difficult material.

How does GBL accommodate diverse student types (introverts/extroverts) and learning styles?
JS: Most of the missions that I play are single-player games where students are assured that no one is looking over their shoulder scrutinizing the decisions they make. Students who are more introverted and might not enjoy a boisterous in-class discussion can gain a deeper understanding of theoretical concepts like the electoral connection or contemplate the negative consequences of gerrymandering through navigating the assigned missions in my courses.
Early in the semester I ask students to play the game and try to lose an election. They assume this will be easy, but in fact, it is quite difficult. In the game, students start in districts that are gerrymandered, or heavily stacked in favor of the party they are playing in the game. After they play the game, we have a discussion about why it was so hard and abstract concept of gerrymandering becomes real. They see the unfairness of being able to manipulate election outcomes by drawing district lines in this fashion.

What has surprised you the most about using digital games to teach college courses?
JS: One of the really cool things that I have discovered is that using games as experiential learning provides me with an amazing opportunity to expose students to complex political science concepts, phenomena and theoretical perspectives. The depth of learning that can occur through game play has pleased me. When I started, I wanted to excite students about the political process and give them insight into how all the pieces of our political system work together. The missions we played were more basic. As I have continued to use games in my courses I have seen that students are not only learning the basics, they are also gaining deep insights that allow them to evaluate our political institutions.

How does game-based learning make it easier to evaluate student performance?
JS: GBL allows me to clearly evaluate student performance because I am able to leverage specific achievements that are connected to Learning Objectives embedded within the game. So, I can see if a student successfully wins 2 elections, or whether they are able to pass a bipartisan bill. I keep the stakes low for students by allowing them to repeat the game as many times as necessary to perfect their strategies. So, even if they don't win the first time through, they are going to be able to course correct and become more successful.

Are finals different for students taking your game-based learning courses?
JS: In my honors American Government courses I have actually used the experience of a multiplayer legislative-focused game to to create an experience that the students then reflected on in their written final exam. The scenario allowed me to have students experience how the legislative process works in the context of strong political parties so that they could more fully evaluate the role of parties in our political process.

What's a good way to find and connect with other professors who teach with GBL?
JS: One of the best professional development tools out there is Twitter, actually. I have been able to find many other folks interested in using games in higher education by searching for hashtags like #gbl or #gamification or even #seriousgames. You can also extend this search to #highered and #edtech for a broader discussion about how education and technology might be merged.

---
Special thanks to Jason Seitz of
Georgia Perimeter College
for contributing to this post. You can find him on Twitter as
@profseitz
.
You can watch a preview of Government in Action below or visit MHPractice.com to learn about our entire Practice Series of 3D multiplayer learning games and simulations for higher education.