Study Confirms Positive Effects of Acuity Interim Assessments for Reading and Mathematics
Published February 18, 2015
---
Acuity® interim assessments score high marks for impacting reading and mathematics achievement in elementary and middle school.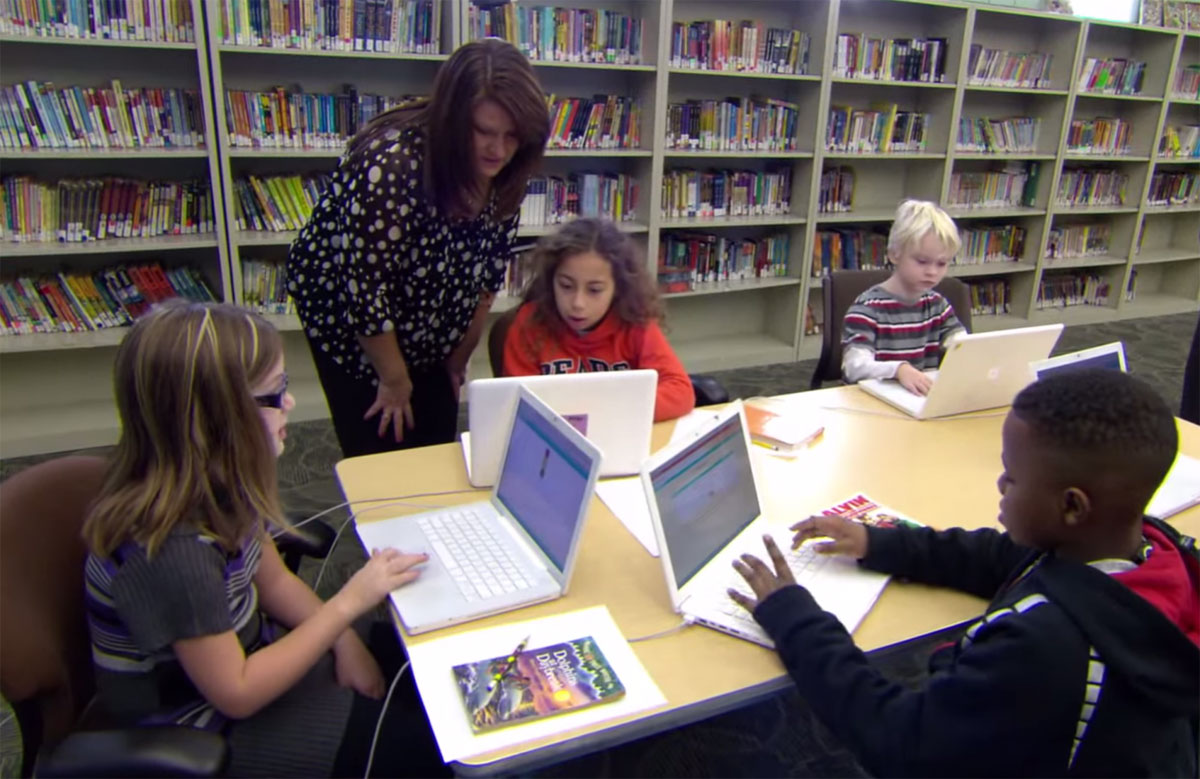 What Works Clearinghouse (WWC) has reviewed and endorsed the findings of a study on the effects of Diagnostic Assessment Tools (DAT) on student achievement in mathematics and literacy. Among other findings, the study revealed "statistically significant positive effects" in mathematics achievement for grades 5 and 6 and in grades 3-5 for reading for students using DAT. Students within the groups showing significant positive effects were using the Acuity assessments from CTB/McGraw-Hill. Following an in-depth review of research methodology of the study, the WWC has also declared that it meets research design standards "without reservations."
The study, entitled "
The Impact of Indiana's System of Interim Assessments on Mathematics and Reading Achievement
" was conducted during the 2009-2010 academic year by the American Institutes for Research (
AIR
) and researchers from Michigan State University. Researchers analyzed the performance of over 40,000 students from 59 randomly selected schools throughout Indiana. All students in the study were using DAT solutions from either Acuity (including the ISTEP+ and TerraNova) or the mCLASS from Amplify (including Reading3D and mClass: Math). All DAT systems used in the study were accompanied by tools for progress monitoring, data-informed instructional adjustment, and online support allowing teachers to review performance data.
What Works Clearinghouse is a government-sponsored initiative designed to inform educational decision making through the impartial review of educational research, policies, and student-facing tools. Achieving the "without reservations" rating from the WWC combined with the study's evidence of "statistically significant positive effects" serves as a resounding endorsement for the Acuity-based diagnostic assessments in mathematics (grades 5 & 6) and reading (grades 3-5).
For more information about the WWC's review of this study and the Acuity assessment solution, see the following:
The Acuity® K-12 interim assessment solution provides educators with a deep understanding of every student's strengths and opportunities for improvement in relation to the new college and career readiness standards. With Acuity, educators will receive valid and reliable assessment data, because the items were developed using the same process that McGraw-Hill used to develop items that reflect the blueprint and rigor of the Smarter Balanced™ and PARCC® summative assessments. Educators can select from a comprehensive line-up of Acuity assessments, including diagnostic forms for Grades K-12 and the new readiness forms for Grades 3-8, available in fixed form and adaptive. Additionally, educators will receive custom test building and item authoring capabilities, access to standards-based item banks and over 2,000 Common Core-aligned instructional resources. Using Acuity's standards-based reports, educators can instantly create instructional remediation and enrichment plans based on each student's assessment results, ensuring that every student receives the right instructional support at the right time. A win-win for educators and students!