Introducing Grade Sync from McGraw-Hill Campus
Published January 10, 2013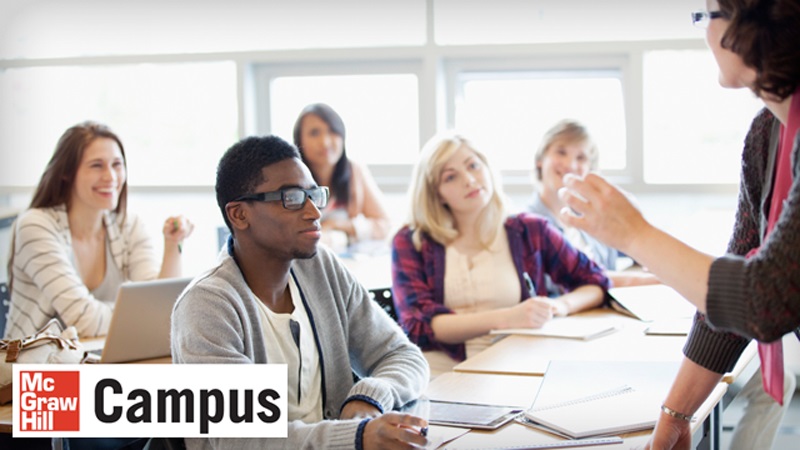 Sometimes, when I have a free moment, I like to ponder the bigger questions in life. Why are we here? Why doesn't Starbucks make the ice cubes for their iced coffee out of coffee instead of water?
This week I found myself ruminating on a different subject: What's the number one most-requested feature of online assessment tools?
The answer, the folks at McGraw-Hill Higher Education tell me, is grade book synchronization with their learning management. Well I'll be.
It's for this very reason that McGraw-Hill Higher Education is announcing – you guessed it – grade book synchronization with their Learning Management System (LMS) – via McGraw-Hill Campus.
McGraw-Hill Higher Education was the first learning company to offer LMS grade sync functionality as a part of our partnership with Blackboard in 2011, and more than 14 million assignment submissions have been synced to date. With McGraw-Hill Campus Grade Sync, instructors will now also be able to sync grades from their Connect course directly to their ANGEL, Canvas, Desire2Learn, eCollege, Moodle or Sakai gradebook with the touch of a button.
Want to learn more? Register now for a 30-minute webinar to see McGraw-Hill Campus Grade Sync in action and to learn how you can kiss spreadsheets goodbye forever and begin syncing Connect scores directly to your LMS.
Now, back to those ice cubes.
Related story:
McGraw-Hill Campus To Make Resources Available Through Any LMS [Campus Technology]