Four Ways Our Adaptive Ed-Tech Deepens Personalized Learning
Published April 18, 2015
---
Adaptive learning solutions focus on student-centered learning
There is an ever-growing body of research and case study evidence supporting the effectiveness of adaptive learning technology. Every student's learning situation and needs are different, and adaptive ed-tech can cater instruction to each student's knowledge level and learning style with amazing efficiency. Deeply personalized learning paths allow students to spend less time on what they already know and receive extra support and practice on concepts that challenge them.
We recently re-engineered our ALEKS K-20 adaptive software and launched Connect Master -- a complete course personalized learning platform for higher education. Both technologies have been enhanced to create deeper, more engaging student experiences and also save valuable time for instructors.
Real-time performance feedback -- Connect Master's redesigned student interface gives instantaneous feedback throughout the problem-solving process and coaches students as they work towards solutions. ALEKS' instruction continuously adjusts to provide precise learning content and support exactly when students need it.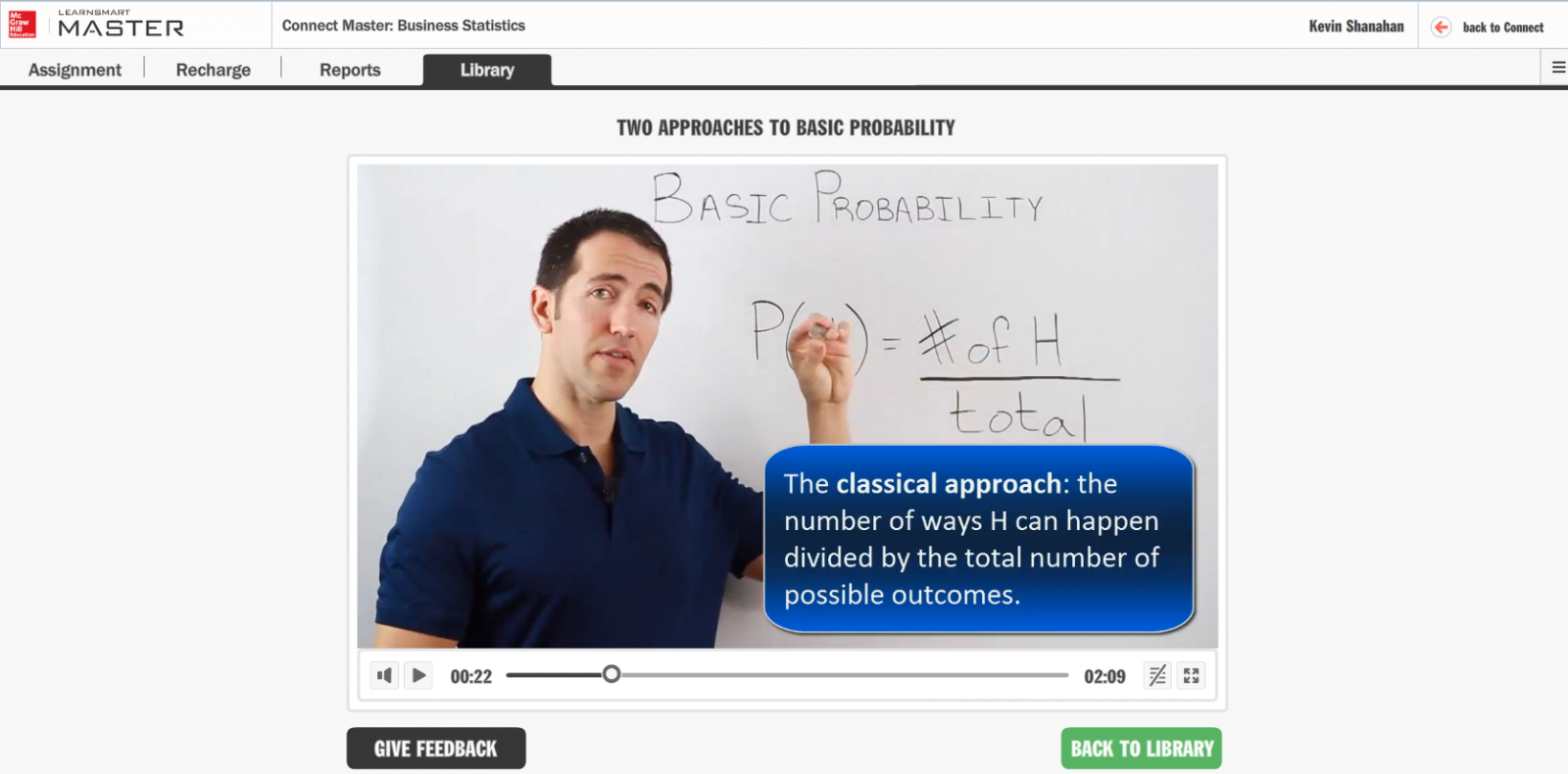 Reducing failure creates an inherently motivational student experiences that help these programs improve memory retention and even reduce dropout rates. An ALEKS-powered math emporium at Austin Community College has been lauded by second lady Dr. Jill Biden for it's innovative digital learning model and impressive early results.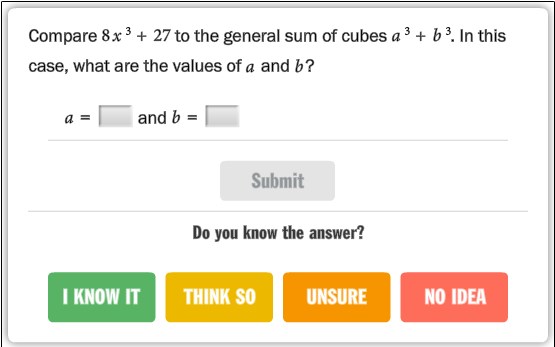 Learner-influenced instructional levels -- Metacognition 'probes' in Connect Master let students influence program instruction by gauging their own confidence level when they submit answers. As students complete coursework the system intuitively adjusts the instructional format and sequence when they are struggling, fatigued, or demonstrate mastery of concepts. This more nuanced form of digital instruction helps ensure understanding and knowledge retention while giving teachers deep insights into each learner's progress.
Integrated course management tools -- ALEKS adaptive software now features a host of tools to give students greater visibility and ownership of their learning experience. Progress Pie Charts and Student Reports provide deep insights and visual cues to illustrate each student's mastery of the course. The new Timeline View lets instructors instantly see how each student's progress aligns to their pre-determined course learning objectives. Connect Insights creates visualizations of student performance across courses and provides at-a-glance information that is immediately actionable.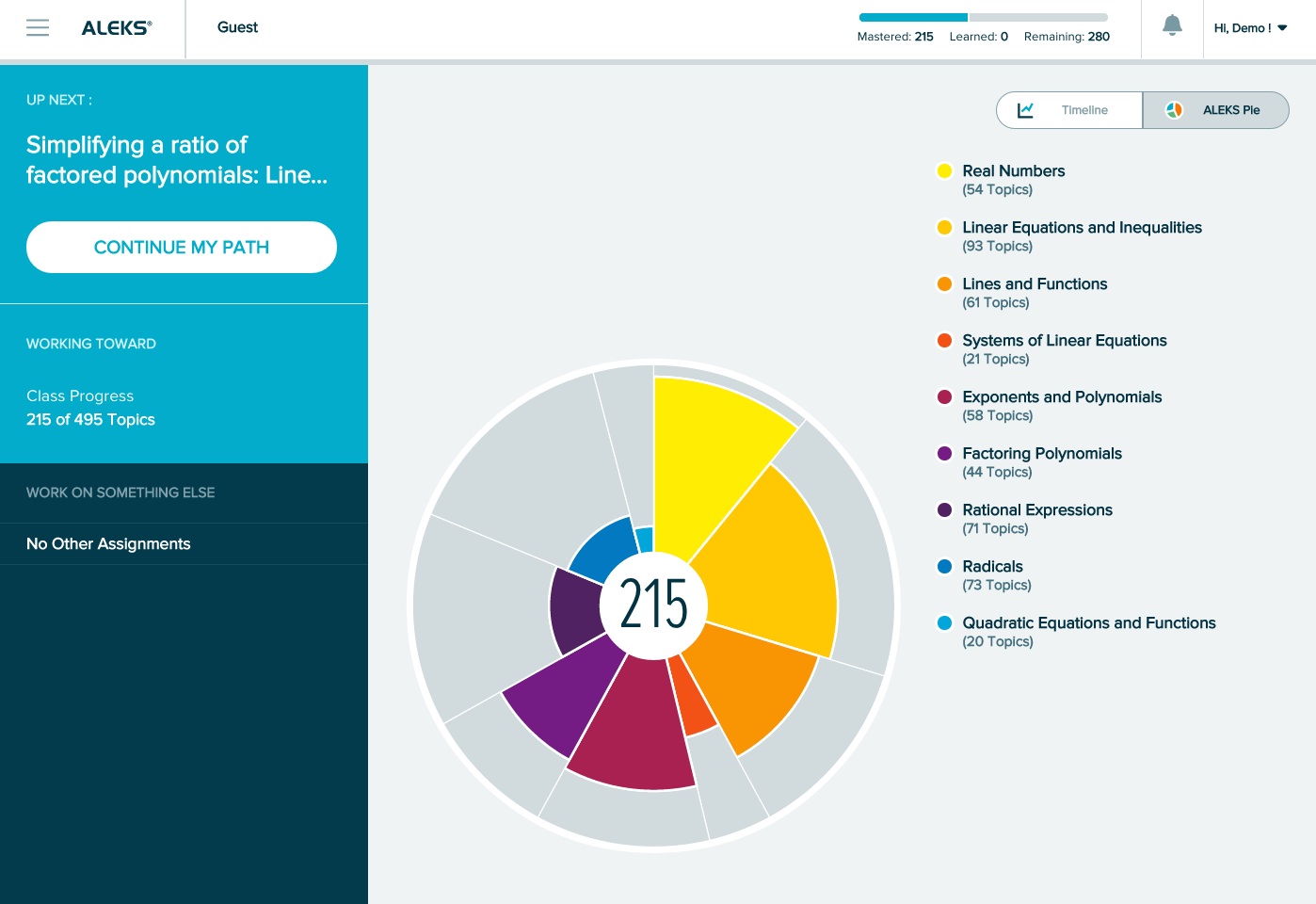 Streamlined mobile capabilities
-- Our
recent research
has shown that today's learners rely on mobile devices and tablets for studying, and teachers are also using tablets more frequently in the classroom. ALEKS has been redesigned for tablet-based interaction with more efficient navigation to help students move between learning topics. Based on our analysis of billions of data points, the revised Connect platform for mobile features a new student-centric design optimized for use on tablets. With Connect Master students can even use our adaptive
SmartBooks
offline to take studying anywhere -- anytime.
Every learner's needs are unique, and our adaptive solutions are designed to help all students find the optimal personalized learning path to achieve success.