5 Digital Platforms Leading the Future of Ed-Tech
Published March 23, 2015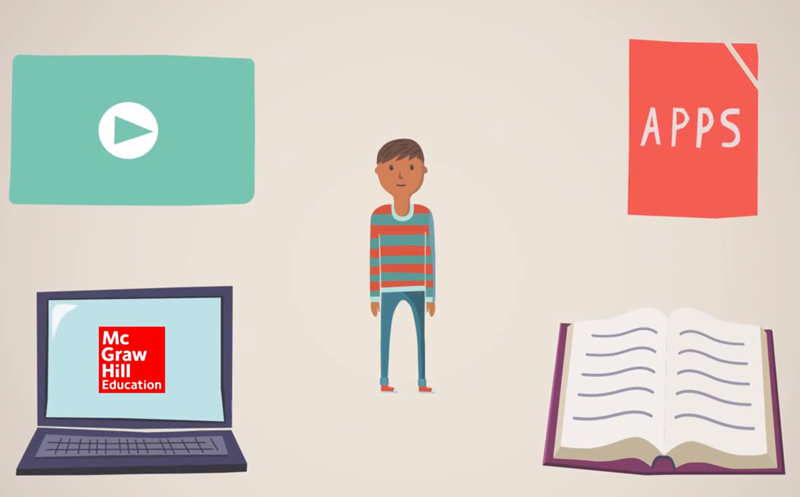 From childhood through career, digital teaching and learning platforms will play a crucial role in the technology-driven future of education.
We recently teamed-up with Hanover Education to study the digital habits of college students. Out of more than 1,700 college students surveyed, more than 3/4 found technology to be helpful in preparing for class and nearly 4/5 feel adaptive technology has helped improve their grades.
In the last year McGraw-Hill has seen double-digit user growth across key teaching and learning platforms for PCs and mobile devices. The ConnectED digital platform for K-12 experienced 58% user growth in the last year alone.
Here's a look at five of our ed-tech platforms that are helping redefine the digital learning experience from K-20 and beyond:
---
Connect | A digital learning platform for students and instructors in higher education. Now available with full support for mobile and tablet devices, Connect's adaptive system boosts engagement and provides continuous feedback to maximize the efficiency of every educational minute. Connect is currently used by over 3 million college students and faculty.
---
LearnSmart | An adaptive reading and studying platform shown to significantly boost letter grades with personalized experiences that focus learning time on the most challenging content for each student
---
ALEKS | A web-based adaptive learning platform that uses artificial intelligence to continuously evaluate performance and cater instruction to each student's needs. ALEKS is available for higher education and K-12 schools as well as homeschool and independent learning institutions.
---
ConnectED | An all-digital platform to help K-12 schools and districts centralize instructional materials and student performance data. ConnectED was used by over 3.5 million students and teachers in 2014.
---
Engrade | A highly-flexible open digital platform to unify school and student data, curriculum materials, and teaching tools across K-12. With over 3 million active users, Engrade empowers greater efficiency and customization of the entire student and teacher experience from a single access point.