Interview with a Learning Scientist: Bob Ubell of NYU
Published November 13, 2018
---
Q&A about the latest research, innovation, and practices in online learning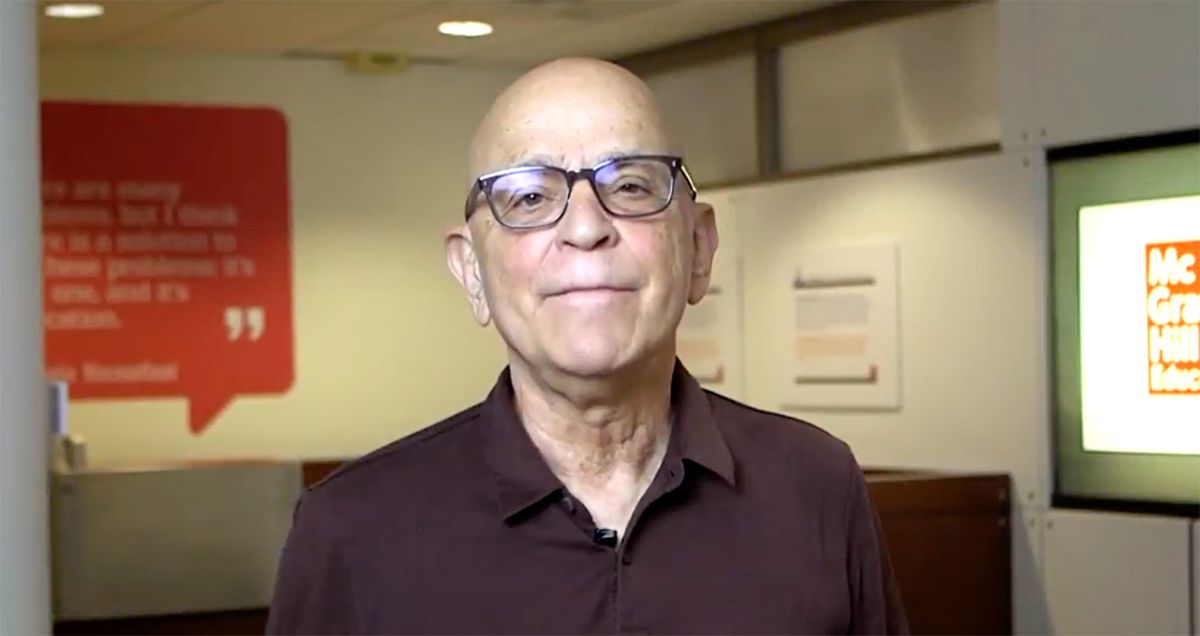 How has online learning evolved since it was first introduced into higher education decades ago? To find out, we recently invited one of the leading practitioners in e-learning into our offices for a Q&A.
Bob Ubell is Vice Dean Emeritus at the NYU School of Engineering, and Dr. Robert Feldman is Professor of Psychological and Brain Sciences at the University of Massachusetts, Amherst – and he is also the Chair of the McGraw-Hill Learning Science Advisory Board. The conversation between Bob and Robert ranges from benefits and criticisms of digitally-driven teaching to the connection between Thoreau's Walden and modern progressive education.
Watch Bob's responses to the questions from Robert below.
RF: You're one of the pioneers in online learning, and I wonder if you could talk a little bit about what the impacts of learning science have been on online learning.
RF: I've done some online teaching, and one of the concerns I've always had is 'how do I mimic the face-to-face to experience?', and a lot of my colleagues criticize online learning because they say you can never have that special moment that you can have in the classroom face-to-face with a student. Is that a fair concern or criticism of online learning?
RF: In addition to your own institution NYU, who's doing the best online teaching today – providing the best online learning experiences?
RF: I'm interested in your take on whether there are particular questions that learning scientists should be asking that could inform what is being done by people offering online education?
RF: What are you reading – have you read anything interesting and exciting recently?
Visit our Learning Science page for more video interviews, articles, and resources.