Coming Together at EIS to Create a More Effective Open Digital Learning Ecosystem
Published July 22, 2016
---
Chris Willig and Richard Keaveny join ed-tech's elite to discuss the future of open technology at the SIIA 2016 Education Industry Symposium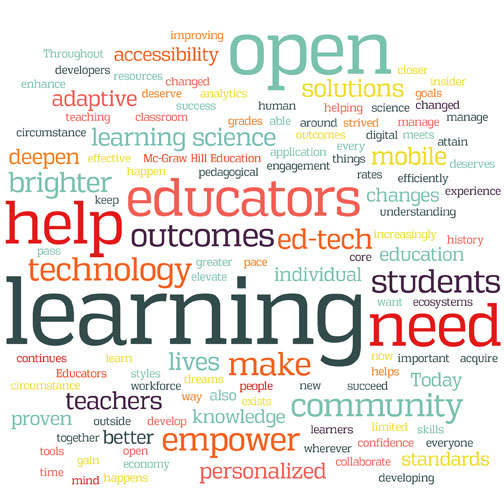 Open educational systems and resources are dramatically shifting the thinking and practices in modern classrooms. Technology is often not just ancillary to the modern learning and instructional experience, it is central. Today's teachers and learners expect an increasingly high degree of personalization and interoperability in new ed-tech tools and content.
In an age where technology, culture, and knowledge are endlessly interconnected, it is our job to help put them into context within the greater digital learning ecosystem. At McGraw-Hill we value technology as the force that enables educators to move smoothly and efficiently. We believe that purposeful innovation informed by deep research in learning science yields the best solutions to drive student achievement.
This year's Educational Industry Symposium (EIS) hosted by the SIIA on July 25-27 will focus on exploring four key aspects of the modern digital learning ecosystem: content, analytics, assessment, and management systems. We're pleased to be a part of two ed-tech sessions in the inspiring EIS program.
The EIS also celebrates the recipients of the SIIA CODiE Awards -- the premiere peer-driven awards program for the educational technology community. This year our Connect digital learning platform was named Best Postsecondary Learning Content Solution and is a finalist for Best Overall Education Product of 2016. The CODiE Award Celebration Dinner will be held on July 26 at 7:00-9:00PM MST.