Live Chat on 9/30 | Changing the Way Our Students Learn
Published September 28, 2016
---
Join the McGraw-Hill Careers team for a Twitter chat about the future of digital learning!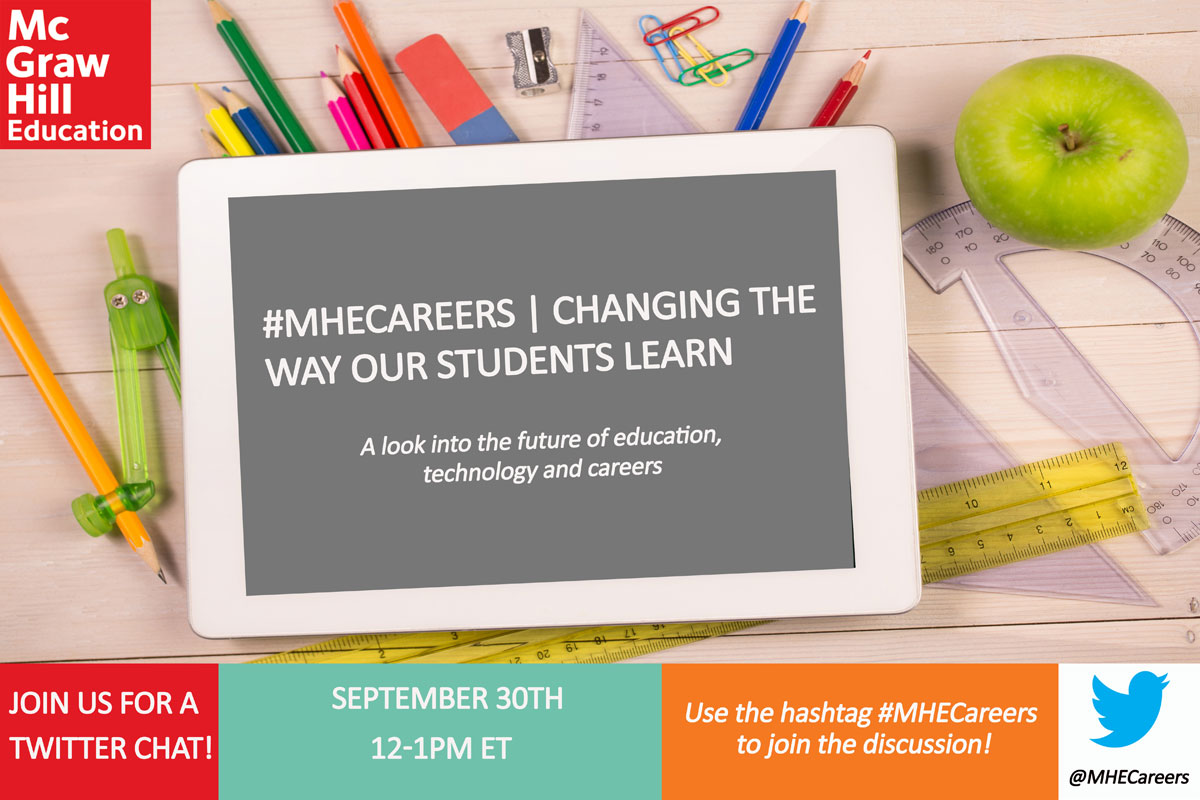 The Careers team at McGraw-Hill regularly hosts Q&A style Twitter chats to inform and inspire individuals who are interested in a broad range of topics including the evolving role of technology, how to begin or enhance their careers, and the world of education.
On September 30th 12-1pm EST, our next #MHECareers chat will combine ideas about technology, education and careers into a thought-provoking conversation about the future. The steady growth of technology is rapidly changing the world we inhabit, and it's expected that schools and companies will be able to keep pace. This chat will explore the benefits and challenges associated with the future of digital learning.
Our Careers team and panelists will be answering the following questions:
How can companies partner with schools to ensure they are creating the tools students need in the future?

What advice would you give teachers on how to overcome challenges of technology in the classroom?

How can technology help students be more prepared for a future career?

What can research tell us about future career trends for today's K-12 students?

In what ways can developers help expand the future of digital learning in order to make an impact on the students?

In what ways can developers drive the force for enhance education?

What advice would you give companies, schools, teachers or students on how to learn successfully in a digital world?
Join the live conversation using #MHECareers on Twitter, or visit our chat archive for recaps of our past chats. See below for highlights from our August chat on expanding knowledge in your career field.