Educational Innovation and Achievement Take Center Stage at ASU GSV Summit
Published April 15, 2016
---
McGraw-Hill leadership and McGraw Prize award ceremony highlight premiere technology and innovation conference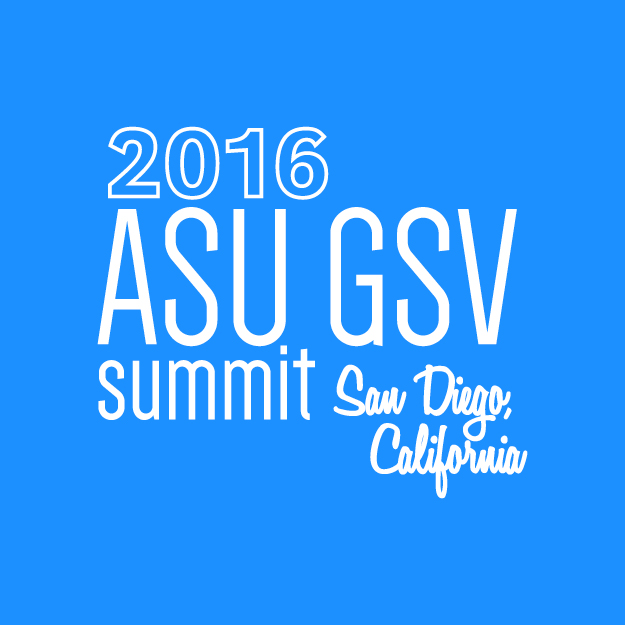 The 2016 ASU GSV Summit will bring together one of the world's highest concentrations of ed-tech leaders, advocates, and investors. The speaker lineup at this year's sold-out conference includes Bill Gates, Dr. Condoleezza Rice, Guy Kawasaki and dozens more of the most influential thinkers in technology and business today.
At McGraw-Hill we believe that in-person events like ASU GSV can serve an important and practical purpose in today's digital learning environment. When great minds gather to focus on resolving some of today's biggest educational challenges through technology, the lasting effects can help improve outcomes for millions of learners.
We're proud to be sponsors of this year's ASU GSV Summit. Follow and connect with @mheducation on Twitter and use the hashtags #mcgrawprize and #asugsvsummit as we explore the science of learning and celebrate the 2016 McGraw Prize winners in San Diego!
Monday, April 18
11:30am – 1:50pm | Hayatt Grand Hall D
Leading Educator Welcome Lunch – This lively gathering of educators from K-12 and higher education will be moderated by Zach Posner, our Senior Vice President and Managing Director of Learning Platforms.
2:00 – 2:30pm | Coronado A/B
Elegance in the EdTech Ecosystem – Our Chief Digital Officer, Stephen Laster, will discuss why simple elegance matters and what it looks like in practice. Stephen will also unveil our new next generation open learning offering.
Tuesday, April 19
10:00 – 10:30am | Coronado D
McGraw-Hill company presentation – As part of this year's new Leaders Track presentation series our CEO David Levin will explain how our approach to innovation is driven by our mission to apply learning science to create tools and systems that can truly improve learning outcomes.
2:00 – 3:00pm | Coronado B
Headstart: Global Freshman Academy – Stephen Laster joins 2016 McGraw Prize winner Anant Argawal of edX and Adrian Sannier of Arizona State University to discuss the evolution, opportunities, and threats of open education.
2:30 – 3:00pm | Coronado A
GSV PRIMETIME Talk with former Los Angeles mayor, education reform advocate, and McGraw-Hill board member Antonio Villaraigosa
6:00pm | Grand Hall D
2016 McGraw Prize Award Ceremony – The Harold W. McGraw, Jr. Prize in Education honors innovators who unleash human potential through technology, methodology, and leadership. We've partnered with ASU to honor this year's winners: Anant Agarwal, of edX, Alberto Carvalho of Miami-Dade County Public Schools, and Sakena Yacoobi of the Afghan Institute for Learning.
Wednesday, April 20
8:00 – 10:00am | Seaport Ballroom
Breakfast and Keynotes – Dr. Michael Crow of Arizona State University will provide a keynote introducing the winners of the 2016 McGraw Prize in K-12, higher education, and international education.
4:00 – 4:30pm | Coronado A
The Power of Big Data for Social Good – In this GSV Primetime Talk, Crisis Text Line CEO and McGraw-Hill board member Nancy Lublin will explore how big data can be applied in ways that benefit society during times of crisis.
6:00 – 9:00pm | Seaport Ballroom
Closing Dinner – Zach Posner will provide an introduction for the presentation of the GSV Lifetime Achievement Award to Mitch Kapor and Freada Kapor Klein.