Let's Talk About Solving the College Remediation Problem
Published February 21, 2017
---
How a new approach to learning can improve pass rates and retention rates in higher education.
This post originally appeared on SXSWedu on February 6, 2017 and can be viewed here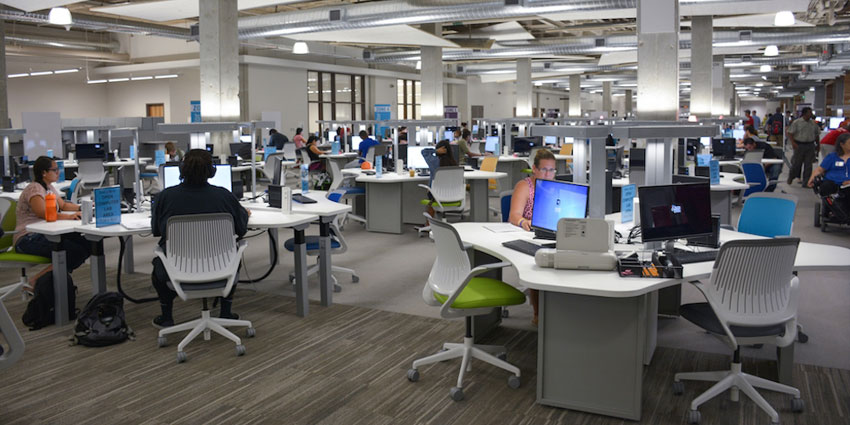 I always enjoy SXSWedu – for the incredible learning opportunities, the chance to connect one-on-one with educators and colleagues in the industry, and of course the energy and great food in Austin.
One topic on my mind as this year's event approaches is remediation. It's on my mind in part because I'll be moderating a panel – "Why Have We Failed On Remediation?" – with two fantastic college leaders who are transforming how their institutions approach this complicated aspect of higher ed.
But it's a topic I think about a lot because the numbers tell us we in higher education in general have failed at supporting underperforming students who enter the college system. Colleges and students spend billions of dollars every year on non-credit bearing courses for students who are deemed unprepared for certain college level work, especially in mathematics. Not only are these students unprepared, but when they take these courses, very often they don't complete them, which can put them at risk for dropping out. Sadly, less than 40 percent of community college students complete their remedial courses. If the ultimate goal is for all students to graduate and get a job in a degree-related field, we've clearly got some work to do.
However, I believe there is also tremendous opportunity here. We can see some "pockets of the future," a pioneering group of colleges that are successfully reducing the number of students who take remedial courses and improving the course experience so more students succeed. Some are focusing on student preparation (Harper College, IL, is an example), others creating new delivery models for courses that take advantage of the power of adaptive technology (nearby Austin Community College is a leader here). Very quickly, they're seeing improved pass rates and retention rates.
This is a problem that we can clearly solve. Let's talk about how to make it happen!
I hope you'll join us for that discussion at 12:30 pm on Monday, March 6th in Room 16AB of the Austin Convention Center.