Live Chat on 4/13 | Why is Culture Important in Today's Workplace?
Published April 5, 2016
---
#MHECareers Q&A explores the role of culture in modern organizations.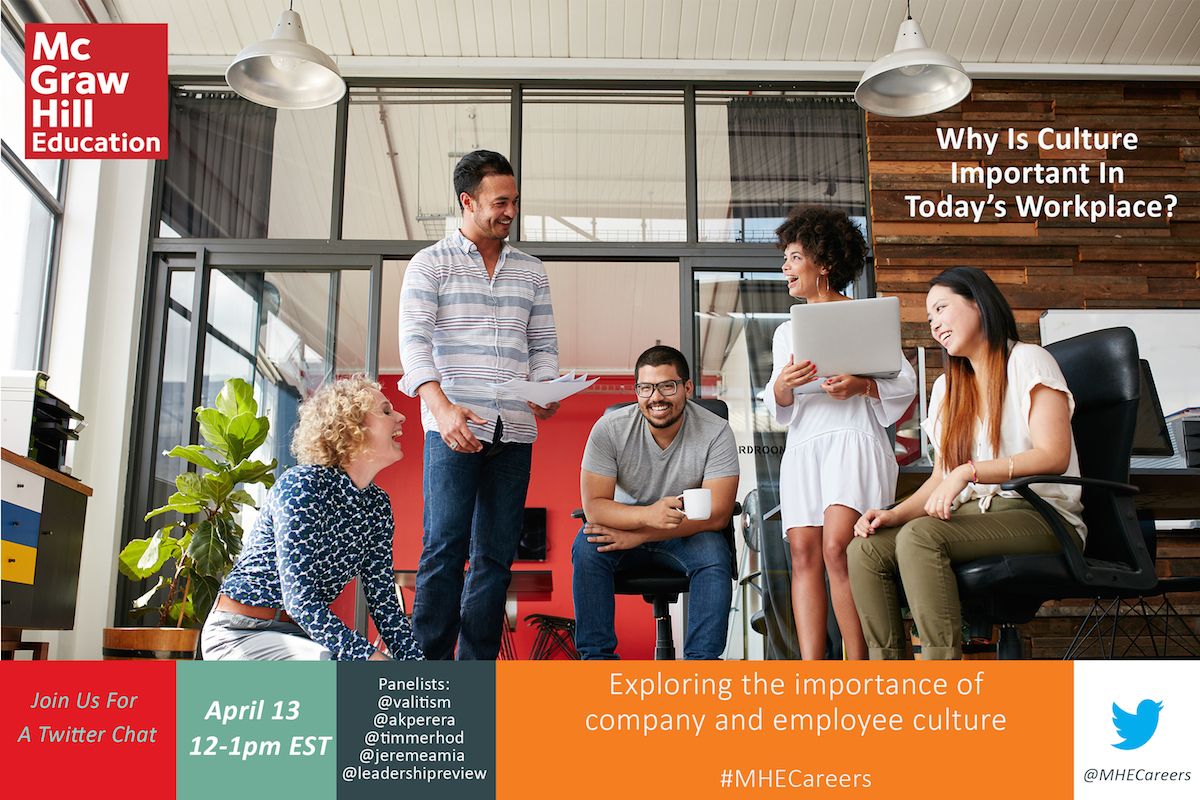 You don't have to look very far inside a modern company to start getting a sense of its culture. At McGraw-Hill, our organizational culture is present in everything from our office décor, intranet communications, and casual dress code to our collaborative approach to ed-tech innovation.
The thousands of individuals who make up our global workforce bring an incredible variety of talents, perspectives, and experiences into our workplaces. This rich and diverse company culture fuels our passion and mission to apply learning science in practical ways that can lead to better educational outcomes. Our senior leadership team explores every opportunity to understand and apply what creates, builds, and nurtures a strong organizational culture.
On April 13th at 12-1PM EST join our next #MHECareers live chat on the importance of culture in the workplace. Hosted by the @mhecareers team, this chat will include a panel of career development experts as well as Maryellen Valaitis (@valaitism) – our SVP of Human Resources – and guest employee tweeters from throughout McGraw-Hill.
Questions for this lively Q&A will include:
Why is it important for a company to have an established culture?

How can an employee contribute to the overall environment of the company?

What can leaders do to shape a company culture to reflect the employees?

How important is it for employees to honestly evaluate an organization's culture?

Does a flexible work environment help or harm a company's culture?

How important is culture in a candidate's job search?

What are three words or things you want to add to your employer's company culture?

How does culture impact the educational (or learning) environment?
Please follow or join the live conversation using hashtag #MHECareers on Twitter, or visit our chat archive for highlights of our past chats on career development, job hunting, and human resource topics.