Transformative Teaching: Exploring Technology's Role in Higher Education Today
Published February 23, 2016
---
Live virtual event on February 26 highlights the digital side of the modern college experience.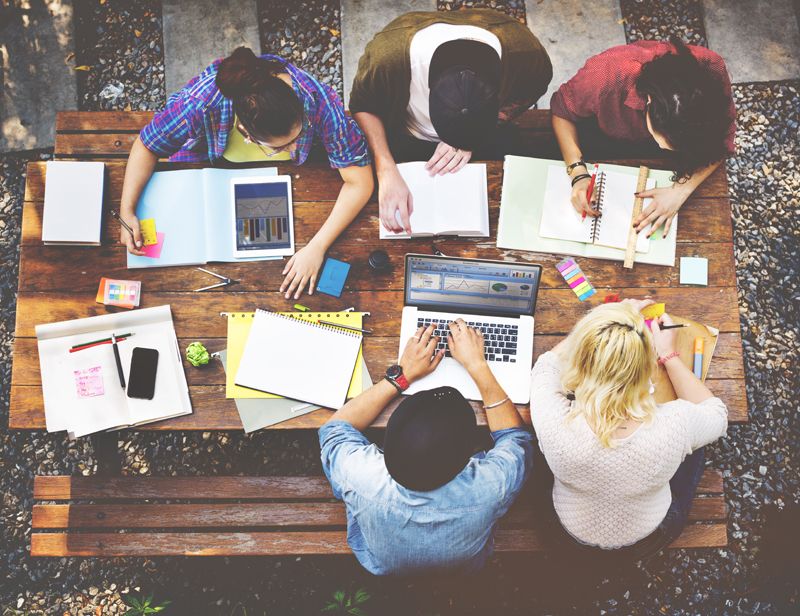 Today's "typical" college students are anything but typical. In 2016 over 20 million people are expected to enroll at U.S. colleges and universities, including about 7 million who will attend 2-year institutions and more than 8 million students aged 25 and over. Recent data also shows that over 40% of undergraduate students within the U.S. work at least 30 hours per week and 19 percent of working learners also have children. The exact same undergraduate course might have enrolled students including an 18 year-old freshman who lives in campus housing and a 30+ year-old working professional with children already in elementary school.
Most established college institutions now offer degree options specifically designed for parents, working adults, and distance-based learners. Innovative new course models that make use of tools such as adaptive technology are helping personalize the education experience and increase completion rates and retention even though overall college enrollment rates have been on the decline.
On Friday, February 26, 2016 our Higher Education team is hosting a free live virtual event to highlight the changing dynamics of the modern collegiate learning experience. Panel conversations will include professors, curriculum authors, and students as well as David Levin, the President and CEO of McGraw-Hill Education.
Over 5,000 educators and students have already signed-up to attend. Register for the live event below or follow the live conversation by watching posts from our social media profiles that use the hashtag #HigherEd. Panel sessions from this event will be recorded and offered for on-demand viewing through the end of 2016.
Transformative Teaching: A Live Virtual Event
February 26, 2016
11AM - 3PM EST / 8AM - 12PM PST
Register | Full Agenda
11AM-12PM EST | "Inside the Minds of Today's Learners - Data Driven Teaching and Learning." Features David Levin and Dr. Michael Windelspecht of Appalachian State University.
12PM-1PM EST | "Student Perspectives - How Digital Shapes Their Potential." Features Dr. Michael Windelspecht and student panelists Kaci Lusk, Maggie Wilson, and Nathan Herrmann.
1PM-2PM EST | "Foundations for Student Success: How Today's Students are Different, and Why it Matters." Features Dr. Robert Feldman of the University of Massachusetts, Amherst.
2-3PM EST | "Teaching and learning with Digital Tools: How to Overcome Challenges and Engage Students Outside of Class." Features Dr. Stephen Sullivan of Bucks County Community College.
Visit Ideas@MHE to how we're reimagining the college learning experience to boost achievement for today's incredibly diverse learners.