Three Education Innovators You Should Know About
Published April 23, 2018
---
2018 McGraw Prize winners recognized at this year's ASU GSV Summit
Great innovators think outside the box, challenge norms, and overcome barriers to find better ways of doing things. Each year, the Harold W. McGraw, Jr. Prize in Education is awarded to three innovative individuals who are dedicated to education and are helping increase human potential through technology, methodology, and leadership. Each of the three 2018 McGraw Prize winners exemplifies these qualities.
---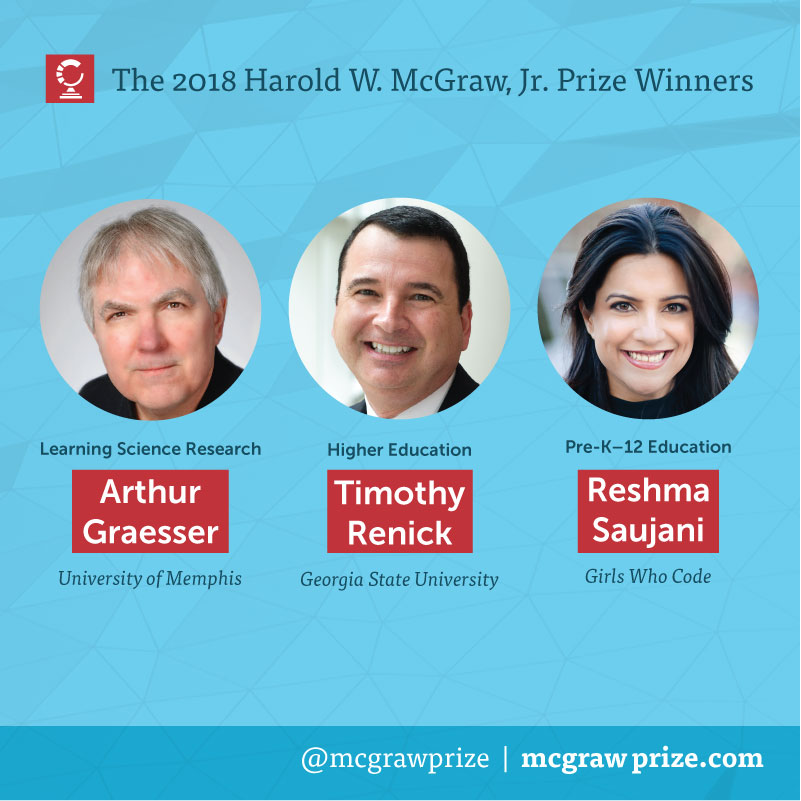 Arthur Graesser (Higher Education) of the University of Memphis is a leading researcher in brain science and human-computer interaction. He and his colleagues are helping advance the use of artificial intelligence and advanced algorithms in learning tools for language and linguistics, problem solving, and more.


Girls Who Code founder Reshma Saujani (PreK-12 Education) has inspired tens of thousands of school-aged girls to have an interest in coding and computer science – both in academics and as a career. Reshma's organization is redefining the perception of what programmers look like and do for a living to achieve better gender balance in IT and computer science professions.


Georgia State University's Timothy Renick (Learning Science Research) is at the forefront of creating strategies and programs to close the college achievement gap and enable students from all backgrounds to succeed. He is currently leading a U.S. Department of Education-funded program to investigate the use of predictive analytics to help advise low-income and first-generation students in their college experience.
---
All of the 2018 McGraw Prize winners were recognized and presented with bronze award sculptures designed by students of Arizona State University during a ceremony at this year's ASU GSV Summit. They also headlined a morning panel with Summit attendees to share their current projects and thoughts about the future of education.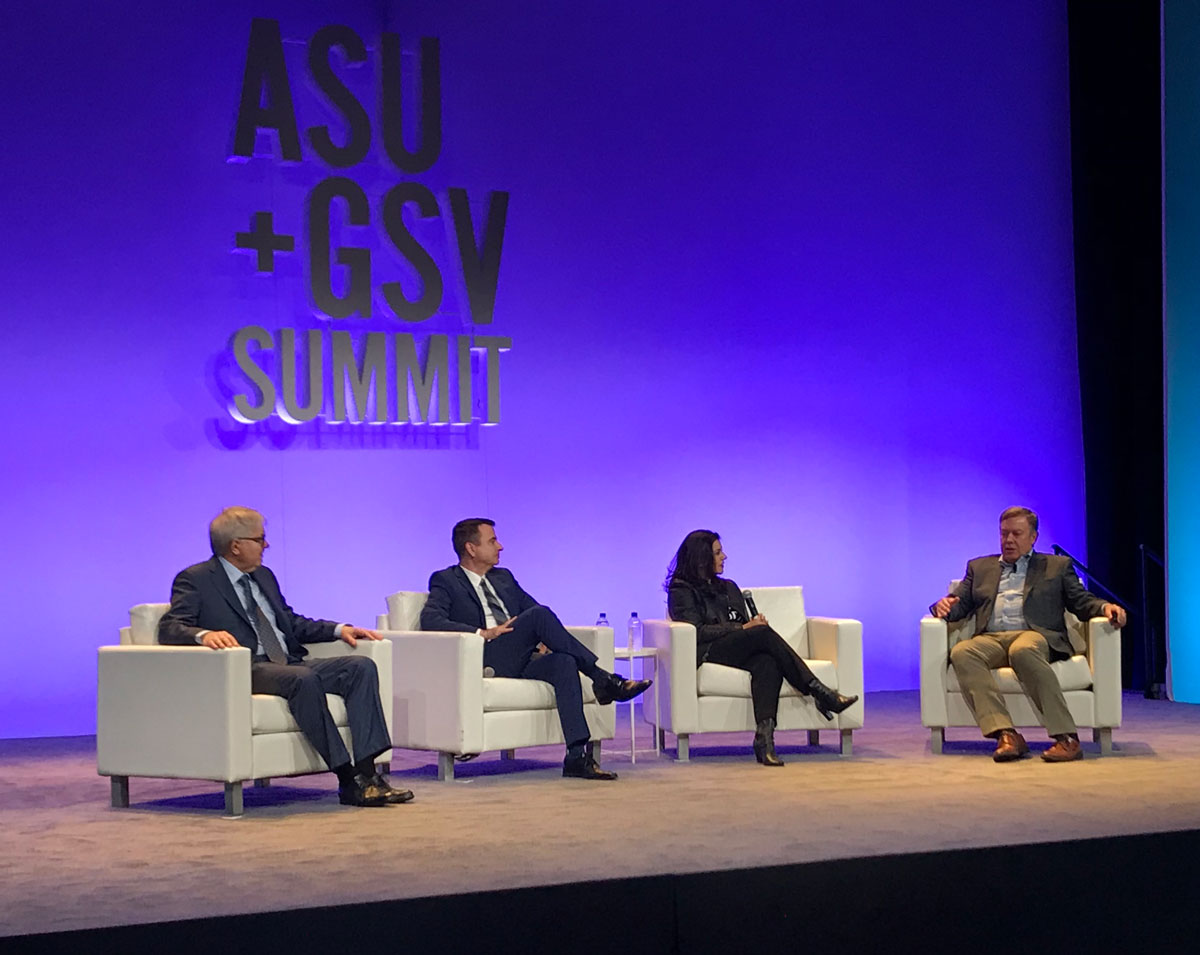 We believe that all great educators are worthy of praise and recognition. Programs like the McGraw Prize help highlight the important work being done by teachers, professors, and researchers around the globe every day.
Visit the McGraw Prize FAQ to learn more about the categories, timeline, and nomination process.