Seven new digital tools helping college students learn remotely during COVID
Published September 25, 2020
---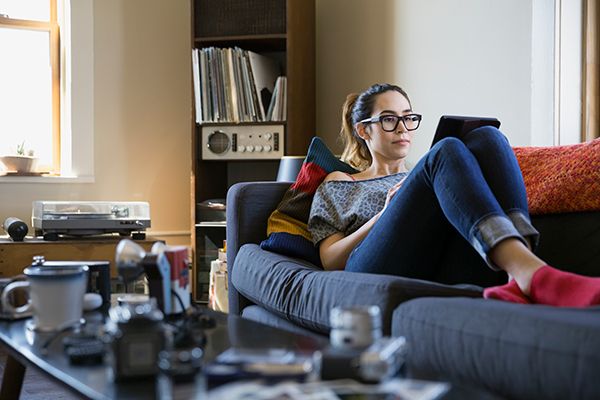 With more students learning online than ever before due to COVID-19, new digital tools are helping them make the most out of virtual education. Since colleges began closing campuses mid-term in March, McGraw Hill has released several new tools that students are using today while learning remotely—all of them indicative of the powerful capabilities of today's educational technology.
Virtual Labs: A new online lab solution for college science courses, Virtual Labs' realistic, simulated lab experience allows students to be immersed in a lab environment remotely. More than 1,000 faculty quickly adopted this tool in the spring after its March release.

Online tutoring: Solutions like TutorMe, to which McGraw Hill provides 60 minutes of free access for users of McGraw Hill Connect, help students get on-demand help in their courses. TutorMe live tutors are available 24/7 and highly trained in the relevant subject matter to help foster deep student understanding and fluency.
Learning games and simulations: A new digital learning game embedded in developmental psychology course offerings, called Quest: Journey Through the Lifespan, provides an immersive and engaging learning experience for developmental psychology students. It's designed to help them apply concepts and theories from their curriculum to real-life scenarios.

Remote exam proctoring: Remote proctoring and browser-locking capabilities provided by trusted providers like Proctorio help instructors support academic integrity and assessment security, while following important standards for student privacy. These services are available to faculty across most McGraw-Hill Connect digital course materials.
Affordable online math solutions: Online math learning programs like McGraw Hill's ALEKS MathReady help students and adult learners prepare for math placement tests, get extra help over the summer, or refresh skills. Leveraging artificial intelligence and machine learning technologies, ALEKS provides personalized learning paths for students based on what they need to learn and are ready to learn next.
Online writing technology: Earlier this year, McGraw Hill released new writing assignment technology in its McGraw-Hill Connect digital course materials, which leverage the latest advances in digitally-enabled writing instruction to help students improve critical thinking and communications skills—which are increasingly in-demand in the 21st Century workforce.

EBooks and offline reading: Today's affordable eBooks from McGraw Hill give students the flexibility to study anytime, anywhere either on their computers or via the ReadAnywhere app on their mobile devices, even when they're offline. The eBooks provide a much more dynamic experience than traditional eBooks, with features such as annotation tools, text search capability, and the option to read the text aloud.
All of these solutions complement the power of today's digital courseware solutions like McGraw Hill Connect and McGraw Hill ALEKS, used by millions of students across the country, and new course material delivery models like Inclusive Access, which give students instant access to course materials through their learning management system on the first day of class – at deeply discounted prices.
Through a partnership with the Online Learning Consortium (OLC), McGraw Hill specialists are certified to support institutions and faculty who are implementing online learning programs this fall and beyond.
Related Links: