Redefining Organizational Training with Adaptive Learning Technology
Published August 1, 2018
---
A look at the learning theories and impact of adaptive technology in professional training and development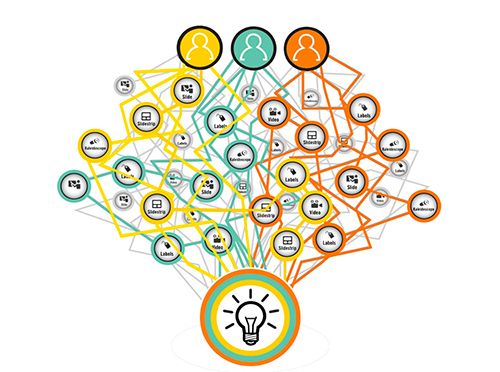 With so little time available to devote to training and performance improvement, organizations today are looking for every option to maximize their investments in professional development. One emerging trend is turning to adaptive learning technology to provide a more personalized and efficient learning experience for employees. Adaptive learning curricula can also be customized to meet each organization's unique culture and instructional needs – providing a widely-varied yet consistent learning experience for each individual user.
Shifting from conventional learning modes with lectures and static content to a more modular model guided by artificial intelligence can seem daunting, but doing so can address many of the key challenges in organizational training today. This includes logistical challenges like supporting distributed and asynchronous learners, as well as measurement challenges like assessing a program's impact on performance.
This presentation, developed by our Learning Science Platforms team for the Association for Talent Development, looks at the research, process, and impact of using adaptive learning technology in organizational training.
[EMBED PRESENTATION SLIDESHARE]
Our Learning Science Platforms is a powerful organizational training solution that combines adaptive learning instruction, a sleek user interface, and robust data insights to create a deeply personalized learning and unlock the performance of all employees. Learn how at www.mheducation.com/platforms.