#MyBackToSchoolKit Contest Winners Announced!
Published September 19, 2017
---
Teachers' personalities and perspectives shine-through in photos of essential items for a successful school day.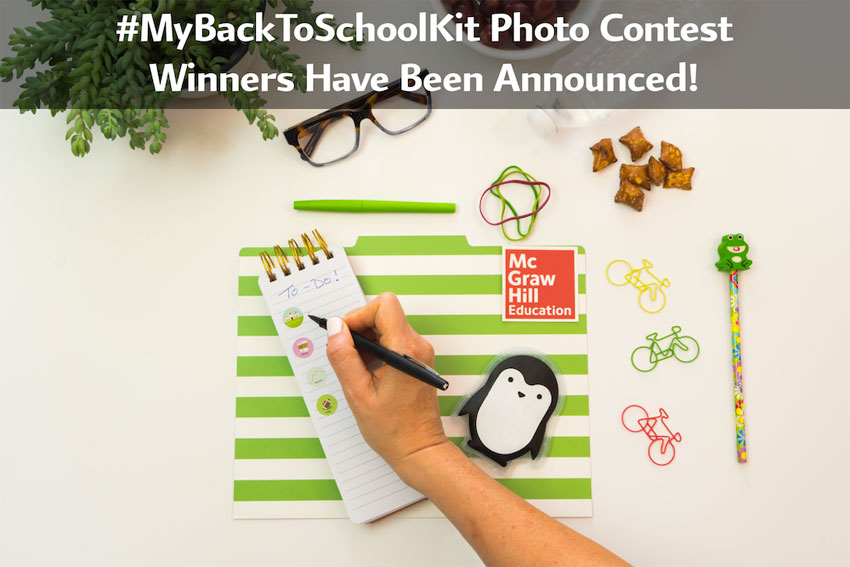 We're happy to announce the winners of our #MyBackToSchoolKit contest on Instagram!
Earlier this month we asked K-12 teachers to create and share a photo and short explanation of their essential items for a successful school day -- and use the hashtag #MyBackToSchoolKit. We've picked five contest winners based on the number of likes and creativity of their photos and comments.
We were impressed by the quality of the entries and picking winners was not easy! Teachers not only took their time to create attractive and clever photos, but their comments offer great perspectives and insights on what's important to teachers heading back to school. Below are the five entries that have been selected as winners -- each will receive a $500 gift card.
WINNER 1 | View Post
We love how the personality and creativity of the teacher who posted this comes through in the photo as well as the comments. This post also received a high number of likes and comments from teachers.
WINNER 2 | View Post
This post had the highest number of likes and comments in the entire contest. The inclusion of personal objects and momentos added to the strong story behind this post.
WINNER 3 | View Post
Several posts showed that one of the things teachers value the most during back-to-school is the support of other teachers! We love the staging of this photo, the inclusion of technology, and the creative take on the campaign concept.
WINNER 4 | View Post
It's easy to tell which subject is taught by this teacher! We also love the personal motivational reminders this teacher includes in his #MyBackToSchoolKit!
WINNER 5 | View Post
This entry not only has an attractive and color-coordinated layout, but we love the story about how students became involved in helping put this #MyBackToSchoolKit photo together!
Thank you to all the teachers who took the time to enter this contest, and we wish you a successful 2017-2018 school year!