3 Outstanding Educators Honored with 2016 McGraw Prize in Education
Published June 21, 2016
---
Video Highlights of the Harold W. McGraw, Jr. Prize Award Ceremony at the 2016 ASU GSV Summit
Each year, we join Arizona State University to present the Harold W. McGraw, Jr. Prize in Education and honor individuals who demonstrate leadership, dedication and adaptation in the ever-changing education environment. The 2016 McGraw Prize winners are Alberto Carvalho, the superintendent of Miami-Dade County Public Schools; Anant Agarwal, founder and CEO of edX, and Sakena Yacoobi, founder and director of the Afghan Institute of Learning. The winners were recognized at this year's ASU GSV Summit: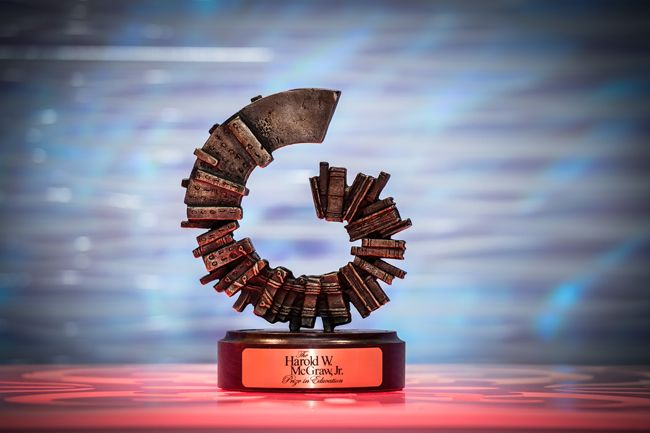 The ceremony included presentations from Dr. Michael Crow, president of Arizona State University; David Levin, president and CEO of McGraw-Hill; Terry McGraw, former chairman and CEO of The McGraw-Hill Companies and the inspiring winners.
If you know an education innovator who is inspiring others to strive for excellence, remember to think of them when the nomination period for the 2017 McGraw Prize opens this fall.