Four Panels We Hope to See at SXSW EDU Online 2021
Published November 18, 2020
---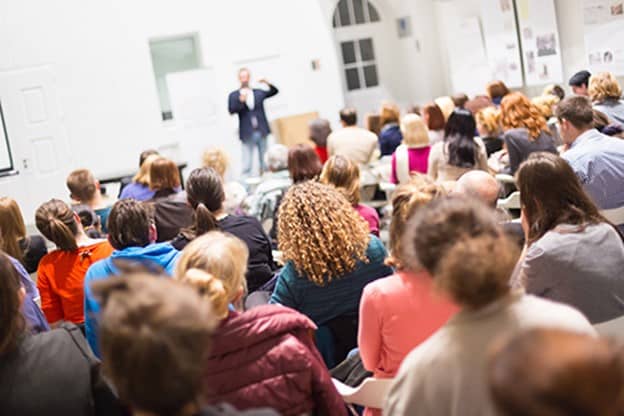 Every year, the SXSW EDU conference gives the public an opportunity to vote for the panels they would like to see added to the event program. And for the 2021 edition of the event (which will be online due to COVID-19), McGraw Hill has created four submissions that we hope make the agenda.
When you have a moment, click through to the SXSW Panel Picker system to check out our panel submissions – and other great ideas as well!
Voting continues until November 20th.
Next year's SXSW EDU conference is March 9-11.
Learning Science and Remote Learning During COVID-19
With the COVID-19 pandemic shifting learning online for millions of students in K-12 and higher education, what has learning science taught us about effective online learning – and the challenges it presents? The learning scientists on this panel will discuss how pandemic era learning affects students and teachers. What are the challenges? What are the opportunities? How can students overcome the effects of self-isolation, stress, and more to succeed in school and college?
Speakers:
Simon Allen – CEO, McGraw Hill
Dr. Robert Feldman – Senior Advisor to the Chancellor and Professor of Psychological and Brain Sciences – University of Massachusetts, Amherst
Dr. Tanya Joosten – Director of Digital Learning Research and Development and co-PI and co-Director of the National Research Center for Distance Education and Technological Advancements (DETA), University of Wisconsin-Milwaukee
A Checklist for Managing Student Data Privacy
School districts are responsible for how their students' personal information is collected and used. Schools must have proper protocols in place to govern the privacy and security standards, especially when using EdTech vendors. The panelists in this session will outline the primary challenges and important considerations to maintaining consistent data privacy standards and offer practical solutions for how to streamline strategic and logistical processes around data and technology security.
Speakers:
Andy Bloom – Chief Privacy Officer, McGraw Hill
Steve Smith – Chief information Officer, Cambridge Public Schools
Joshua Olstad – IT Director, Oyster River Cooperative School District
Andre Smith – Deputy Commissioner, Division of Technology and Innovation, Florida Department of Education
Understanding Biases in Processing Personal Trauma
We all hold implicit biases, despite our awareness of them, but we also all have the ability to acknowledge and correct them through critical self-reflection. Presenters will lead a collaborative, workshop-based discussion designed to further deconstruct inequity and inclusivity starting with their own relationships to students, peers, and families. Attendees will leave with the knowledge and skills required to reflect on and dismantle implicit biases while creating an affirming school culture.
Speakers:
Bill de la Cruz – Equity and Inclusion Leader
Errica Dotson-Hooper – Manager of Teaching & Learning, Harris County Department of Education/li>
Supporting All Children During the Perfect Storm
The challenges students face that are exacerbated by trauma don't go away when returning to school. As we navigate the pandemic's repercussion, it's never been more important that we create a holistic framework for addressing the needs of educators, students and families. One that disrupts the status quo and fully infuses SEL and growth into the systemic structure of how we facilitate education. Key SEL practices will be reviewed along with strategies for integrating family units.
Speakers:
Annie Snyder – Senior Learning Scientist, McGraw Hill
Adam Parker – School Psychologist, Cherry Creek School District
Related Links: