McGraw-Hill Spring 2016 News Update
Published April 13, 2016
---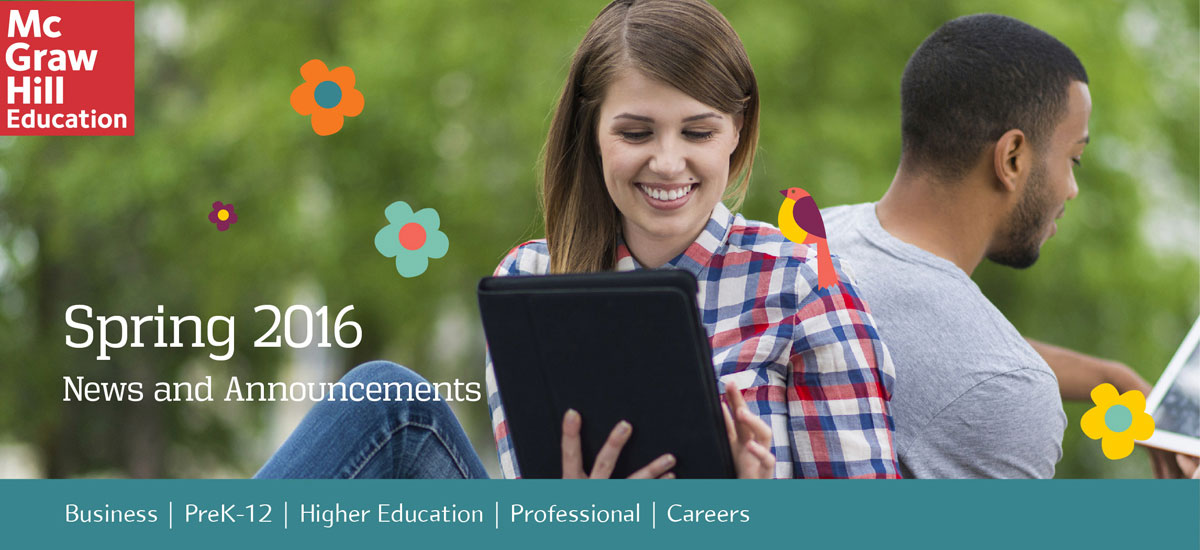 A snapshot of the latest news, activities, innovations, and learning science career opportunities from McGraw-Hill.
---
Company News & Announcements
2016 McGraw Prize Award Ceremony Comes to ASU GSV Summit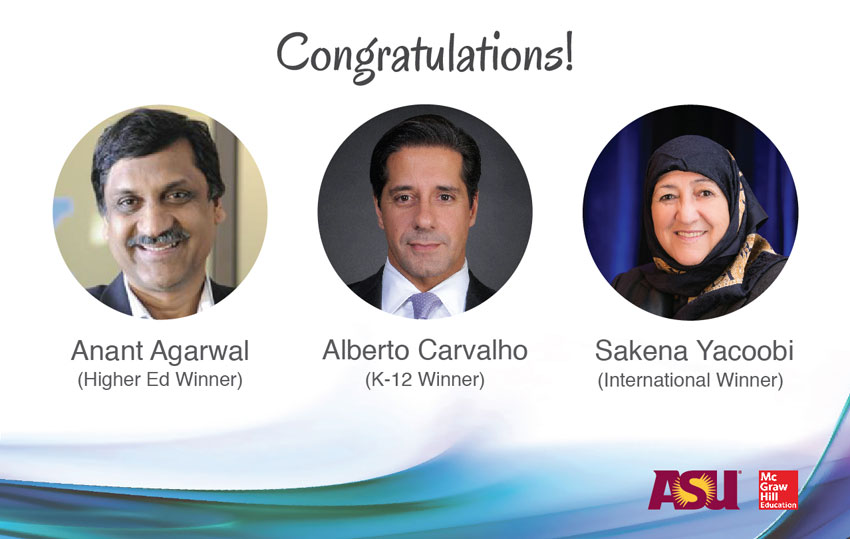 As part of our new partnership with Arizona St. University, the 2016 Harold W. McGraw, Jr. Prize in Education award ceremony will be held at this year's ASU GSV Summit. This year's McGraw Prize honorees are Anant Agarwal of edX, Alberto M. Carvalho of Miami-Dade County Public Schools, and Sakena Yacoobi of the Afghan Institute of Learning. Read complete bios of this year's extraordinary winners here.
2015 Digital Sales Outperform Print for the First Time
Last year our total U.S. sales of digital product topped print for the first time in our 125+ year company history. We experienced double-digit user growth as well as strong gains in engagement in our top digital platforms including ALEKS, Connect, and LearnSmart. We now have over 1,400 adaptive course offerings in U.S. K-20 education. Learn more about our digital transformation here.
Data Shows Students Want Real-Time Feedback from Digital Learning Tools
Our data shows that today's digitally-adept college students want immediate feedback from personalized learning technology. U.S. Group President Peter Cohen explains how adaptive ed-tech can leverage students' natural motivations to make the college learning experience more enjoyable and effective. Read more on the Huffington Post.