McGraw-Hill Education and Kellogg Institute Team-Up to Promote Faculty Development and Technology in Developmental Education
Published December 4, 2014
---
NCDE now accepting applications for a chance to win a McGraw-Hill Education-sponsored scholarship for the 2015 Kellogg Institute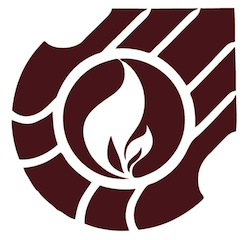 McGraw-Hill Education is pleased to team-up with The Kellogg Institute at the National Council for Developmental Education (NCDE) to provide the opportunity for an instructor teaching developmental writing, reading, or integrated reading and writing to attend the 2015 Kellogg Institute (June 20 - July 17) in Boone, NC.
The McGraw-Hill Education Developmental Educator Scholarship will be awarded to an experienced instructor who demonstrates a commitment to the scholarship and best practices of developmental education and who is involved in the development, planning, or implementation of redesign models and incorporating technology in the classroom in order to increase student success. The deadline for applications is January 20, 2015.
The
Kellogg Institute
for the Certification of Adult and Developmental Educators is the nation's longest running advanced training program for developmental educators and learning skills specialists. The Institute's seminars address the most current issues and methods in the field and are designed to enhance practitioners' knowledge and improve their own developmental or learning assistance programs.
The scholarship will include tuition to the Institute, room and board, and travel expenses, up to a total of $5,000. It will be awarded at the 2015 National Association for Developmental Education (NADE) conference. Eligible applicants will need to complete submission documents and also submit a 1-3 page letter describing how receiving the scholarship and attending the Kellogg Institute will improve the quality of developmental education practices on his or her campus.
For more information and complete applicant guidelines visit www.ncde.appstate.edu/kellogg.