McGraw-Hill Developmental Educator Scholarship Winner Announced
Published February 26, 2015
---
Professional development scholarship recipient selected for the 2015 Kellogg Institute
Jennifer Dunkel of Ozarks Technical Community College has been
announced
as the recipient of the 2015 McGraw-Hill Developmental Educator Scholarship. She will receive $5000 to attend the 2015 Kellogg Institute this summer in Boone, NC. The Kellogg Institute for the Certification of Adult and Developmental Educators is the nation's longest running professional development program for developmental educators and learning skills specialists.
Now completing her Doctoral degree, Jennifer is also active in the Missouri Developmental Education Consortium and the Midwest Regional Association for Developmental Education. During an intensive 4-week residence at the Kellogg Institute, she will attend seminars led by recognized experts in developmental education to expand her knowledge of the field to help improve the developmental or learning assistance program at her university.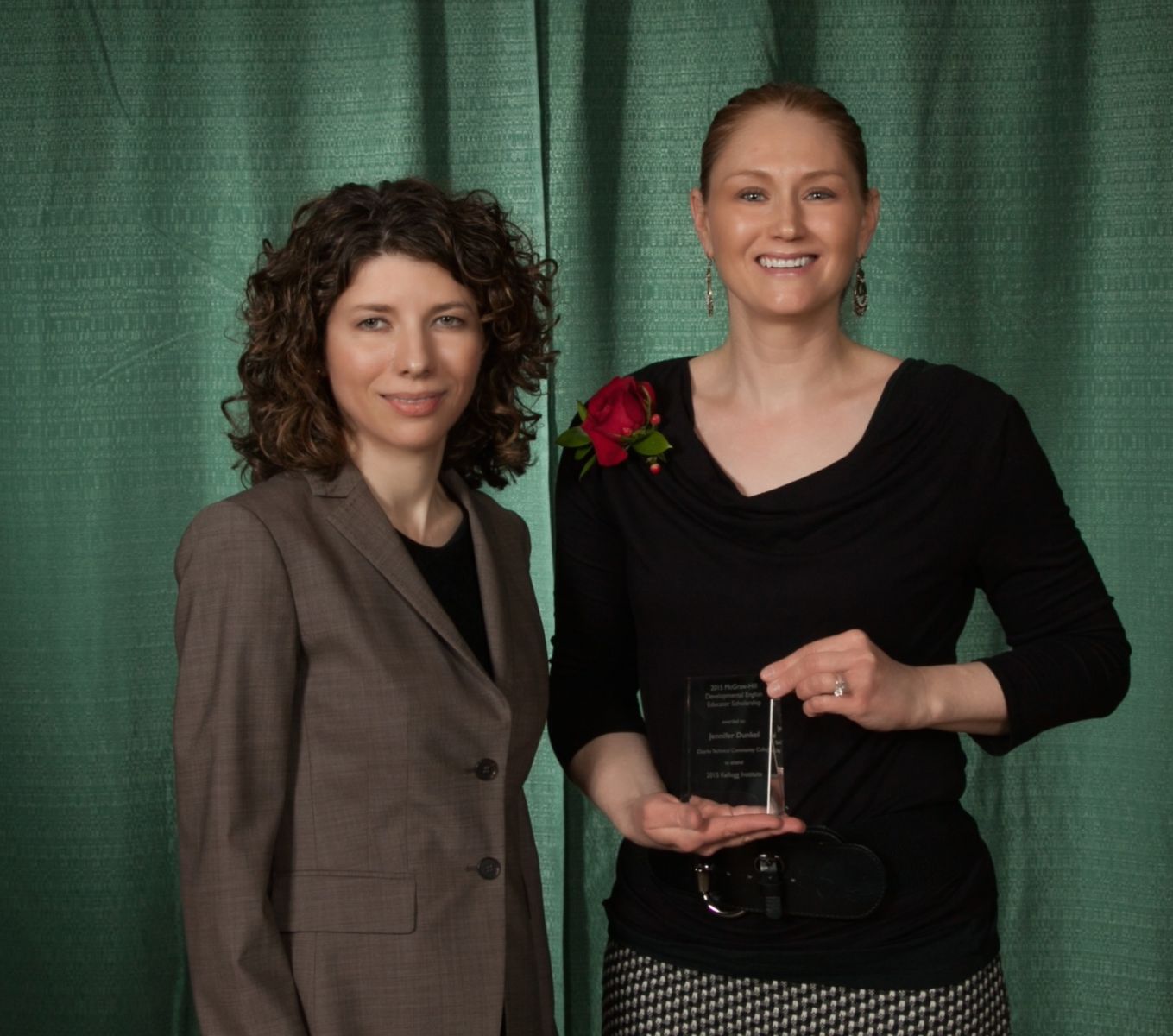 McGraw-Hill Education's Developmental English team partnered with Appalachian State University and National Association for Developmental Education (NADE) to sponsor the annual scholarship competition. Winners are selected for their plans to use learning from the Kellogg Institute to improve educational outcomes for developmental learners.
---
*Photo credit: Shown - Scholarship recipient Jennifer Dunkel with Kelly Villella of McGraw-Hill Education. Courtesy of Micky Garrison of Studio G Photography