Behind the Cube: Dawn Groundwater, Product Development Manager
Published August 17, 2020
---
At McGraw Hill, helping students learn, grow, and unlock their full potential is a team effort. Whether we work in product development, marketing, sales, engineering or elsewhere in the company, each of us makes an impact.
In our "Behind the Cube" series, we introduce an employee who embodies our mission, passion and values. For this month's Behind the Cube, meet Dawn Groundwater, a Product Development Manager in New York.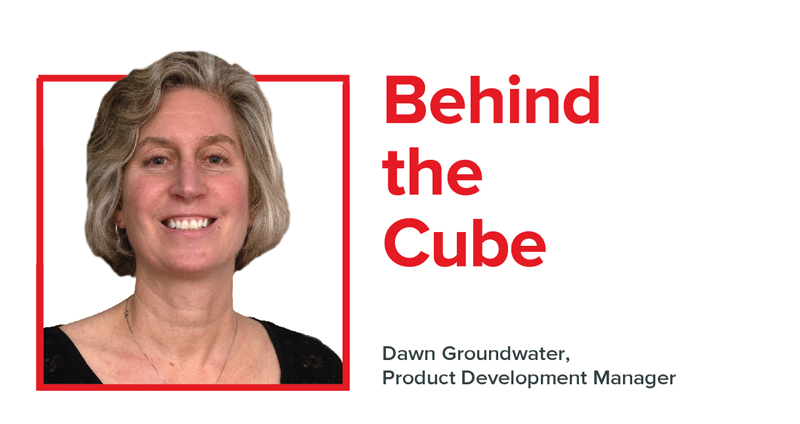 Time working at McGraw Hill: 15 years
Division/Department: McGraw Hill Higher Education; Product Development and Production
Based in/Location: New York
Questions and Answers:
How has working at McGraw Hill helped you in your career development?

One great thing about McGraw Hill is its coaching culture. I've experienced the tremendous opportunity of being mentored by a senior leader and the honor of mentoring a junior one. Both experiences helped me grow professionally as a "people manager" and personally as an individual. All in the spirit of lifelong learning!

What does a typical day at work look like for you?

I have the privilege of leading a team of world class product developers who work closely with authors and subject matter experts to develop college-level course materials in the humanities, social sciences, and languages. In a nutshell, product development transforms good content into great content that solves classroom challenges for both instructors and students.

A typical day for me is ensuring my team has what it needs to succeed: investment to develop innovative new product models, opportunities to meet with customers directly to better understand their challenges, and time to develop and market test possible course solutions.

How do you and your team stay connected while working from home?

I stay connected with my team through a mix of formal touchpoints and optional informal gatherings where folks have a chance to socialize, show off unusual things from their home, and just share a few laughs. To prevent Zoom fatigue, I've found a good old-fashioned phone call goes a long way toward truly honest conversations and problem solving. A-ha moments usually occur during these serendipitous chats!

What has been your best day on the job?

So hard to choose just one. One of my best days happened outside of the office when I was renting a car and the rental agent noticed I worked for McGraw Hill and told me she was using our Connect platform in one of her college classes and how it really helped her understand the course content and succeed in the course. While not surprised, it was so nice to hear such positive, unsolicited feedback in such an unusual place.

What are some of your favorite hobbies or activities?

I'm an avid tennis player and tennis fan. I play doubles in a weekly tennis league and play singles recreationally on the weekend. In many respects, the fun I experience on the tennis court parallels my McGraw Hill work life: problem solving on a point-by-point basis and deciding the best tactics and strategies to use to solve those problems.

Once I can resume international travel, my plan is to attend the French Open tournament at Roland-Garros and check off a tennis-related bucket list item!

What would you tell a potential candidate about McGraw Hill to convince them to apply for a job?

One of the most gratifying parts of the job is waking up every day knowing that you are contributing to what and how students learn. I can think of no more noble a cause than that!
Are you curious about career opportunities at McGraw Hill?
Related Links: